My Rowing Workouts Generate Profit While I Sleep!
Rowing has been a long time passion of mine, so when I got the opportunity to get a passive income out of rowing workouts, I jumped on it as soon as I could. By doing things I loved – working out and being on the Internet – I managed to generate a steady profit to help me reach my long term goals and plan for the future, so I thought that it was time to share my experience with others.
Create Your Content
Passive income is one of the many golden opportunities working on the Internet has to offer. Be it by writing, designing or creating any type of content, you can generate a profit in pretty much any subject you choose. I picked rowing because it was something I enjoyed, so it wouldn't really feel like a job, and the next step was to determine what I wanted to do with all my knowledge and experience in the area.
Writing home rowing machine reviews was a great start for me because all it required was my genuine and expert opinion on this theme. Making a profit out of writing reviews can take many forms, the main one being the advertising other people choose to make on my medium. You can create your own page, profile or website to host all your content or you can partner up with an influencer, a brand or an established website that works in the subject.
Choose Your Course
Affiliate marketing is one of the best ways to make a passive income, which is exactly what I get for my rowing workout reviews. This is because blogs have become such an important part of any brands personality; they give the company a voice to communicate exactly what it is they're doing, and a space to share all the aspects of a single project, be it articles, photo galleries, videos or even a store.
Next, you should pick your audience. If you choose to create a channel or a social media profile, remember that getting to the right target is important to actually make a profit. It's better to reach a small group of truly interested people than thousands of empty followers; this will give you better interactions, which in turn will make brands reach out to you to partner up and plan for a good marketing strategy.
How I make money with rowing workouts
Once I segmented my audience and got to know my target, I started posting on my reviews website, and I quickly found out about the power of ads. Putting ads in your pages is a great way to start making an income, because once your content is up, you get a small but steady commission for every time someone sees or clicks on that ad.
My home rowing machine reviews wouldn't have gotten very far if not for social media. These platforms are a great way to boost your visibility and get people to know you. I've found that Facebook works very well with ads, and offers many segmentation options to make sure you really reach your target.
However, the approach with the best results has been to link all and any equipment in my reviews to its brand's purchase page or Amazon profile; that way, I get a commission every time someone clicks on it or actually buys from them. This is called affiliate marketing and is the true key to making money – even in your sleep!
In my experience, working with social networks has been a fun plus to creating content about something I've always enjoyed. There is designing and strategy involved, and it's all about running my own little business from home.
Keep Growing
As with any business, my goals with this project are to make it grow – one step at a time. I never thought making home rowing machine reviews could grant me as much freedom as it does, but the truth is that working from home comes with many advantages. I get to spend time with my family, I take control of my time and I am my own boss.
Without a doubt, the internet allows anyone to build their business from any part of the world, starting at home.
Do you have a passion? Something you know you're good at and feel like sharing with others? Then make a plan and go for it! My starting point was my love for rowing workouts. All you need is to recognise all the profitable opportunities you have around you and, most importantly, within you.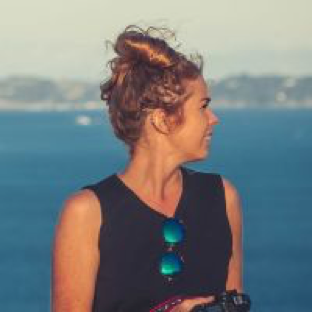 Petra Amara has a lifelong passion with rowing – both professionally and personally.  She has managed to generate a steady income from her rowing experience and loves to share her knowledge with others.