Liz's Buying Websites 2012 Market Update
Liz Raad shares her 2012 buying websites market trends
In this video Liz Raad and her husband Matt cover whats happening in the world of buying and selling websites and how you can profit from it, especially if you are a work at home mom. Hopefully you will get some great work from home business ideas and inspiration! If you are interested in learning more about buying and selling websites then check out the dates below to see Liz and Matt Raad present live.
Some key summary points from this video on 2012 website buying trends include:
There is an online "real estate" boom happening right now and this presents great opportunities for work at home moms who want to do computer work from home
Domain name prices are rising, even here in Australia
Website prices are rising (similar to the past real estate boom),its a great market to buy and sell websites or buy and hold for cashflow
For websites to buy take a look at Flippa.com
Simple suggestions and web business ideas to make the most of the online opportunities in the buy and sell website market space
Buying and selling websites is one of Liz's favourite work from home business ideas because this is how she has been able to work from home on computer
Get strategic if you are interested in buying and selling websites –  have a proper business plan in place since buying and selling websites is the same as buying and selling businesses
Make sure you are setting yourself up in the right way to reap the rewards from buying and selling websites or investing into websites.
Learn How To Buy Websites first hand from Liz Raad
If you are located in beautiful Queensland and would like to learn more about buying websites, come and see Liz Raad present live this week at her new 2 hour event with her husband Matt:
Wednesday 1 February 2012 – 12 – 2pm, or 6 – 8 pm, at Rydges Southbank, 9 Glenelg St, Brisbane
or
Thursday 2 February 2012 – 12 – 2pm, or 6 – 8 pm, at The Grand Chancellor Hotel, Hanlan Street, Surfers Paradise.
Seating is limited and we are already booking up fast, so CLICK HERE to reserve your place and see how 2012 can be a year of freedom and online success for you!
For Anyone In Adelaide interested in learning more about digital marketing…
Matt and Liz Raad are giving a very special presentation on buying and selling website strategies at the up-coming Big Digital Adelaide Summit next month.
The Big Digital Adelaide Summit will feature14 of the world's best internet marketers (including Matt and Liz Raad!) who will all share their latest internet marketing strategies and knowledge. This event is a great way to keep your finger on the pulse, and of course to come and say hi to Liz in person.
Click here to learn more about Big Digital Adelaide Summit – its going to be an incredible experience and we're looking forward to seeing you there!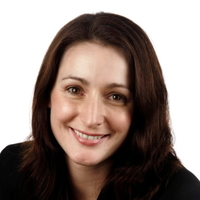 Liz Raad is a successful online entrepreneur and educator who's expertise is buying and selling websites and teaching women how to do the same. She is also the co-founder of the eBusiness Institute Australia, a private training organisation that provides digital marketing courses designed specifically for those who want to re-train for the digital future or earn income independently.