How to Increase Repeat Readers
This is the third of three guest posts brought to you by Marc Pieniazek of Welsh Scribe.
In this final instalment of the 3 part series on writing effective blog posts we take a look at the all important but oft overlooked end of the post.  Previous posts in this series discussed the importance of the title of the post and how to structure your copy to keep reader's attention.
You've worked hard to entice the reader in with a catchy title and you've managed to keep their attention with compelling copy so the last thing you want to do is to end on a weak note and leave that reader hanging.
Thoughts like "now what?" and "is that it?" do nothing to compel the reader into doing something. They feel unfulfilled, like dining out in a fancy restaurant yet leaving hungry despite having a full course. If that was you would you return to dine there? Then why should your reader's come back for more if your writing doesn't fulfil them?
Talking of food. The first and most essential thing you need to do is what's called sandwiching your copy. Let me explain.
Bringing The Closure
We all know what a sandwich is right? Two slices of bread with something in the middle as a filler. Well what would your sandwich be like if it only had one slice of bread? That's right it wouldn't be a sandwich.
By the same token you need to end your post on the same note you used to open it. In traditional teaching the structure is along the lines of telling your students what they're about to learn, teaching them and then telling them what they just learnt.
Sounds a bit repetitive and redundant I know but this repetition has an important psychological effect. It's called closure. The easiest way to create this closure is to simply mirror your opening paragraph. If you start with a problem then end with the solution.
When you make a sandwich you probably start with two slices of bread. Do the same with your writing start with your opening and closing paragraphs. Then add the filling.
Take a look at how I sandwich this post.
Beyond Psychology
So you've made a nice sandwich and your readers are feeling all the better for consuming it but it doesn't mean they are going to do what you want them to do.
Sure they're much more likely to return for more which is always a good thing but there are things you can do to increase those chances.
Promise them something at the end. This 3-part series is one example of enticing readers back to your blog. TV shows like LOST and 24 end on cliffhangers. As viewers we just have to know what's going to happen next so we tune in again the following week. Can you end your blog posts on a cliffhanger?
The end of your post is also where you insert your call to action; subscribe to RSS for example, use social media to promote the blog post or even get them to buy from you. Whatever it is you want them to do just remember you must explicitly ask for it.
Now you are armed with all the knowledge you need to end your posts. Make that end note a strong one so that you don't leave your readers hanging.
This also concludes the 3 part series on writing an effective blog post. Time to re-read the previous entries to see just how I integrated all the tips into each of them.
I hope you enjoyed this short series. Please do comment with your thoughts or questions.
Marc is a freelance writer and SEO specialist who helps freelancers build a profitable business. Grab his RSS feed today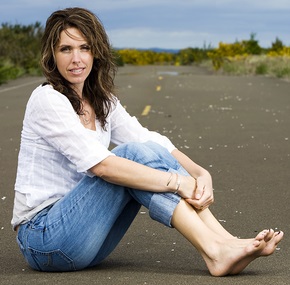 Melinda is the founder of SuperWAHM.com and started this site to share her best work from home ideas to help other Work At Home Mums become more financially independent and able to spend time with their families.