Do You Have Blogger's Block? Coming up With New Content Continuously
One of the questions that was asked by several people for our recent Marketing Biz Brainstorm teleseminar was either "How do I write blog posts continually" or "How do I keep coming up with content to write about" (same question, different phrasing!)  I answered that question on the call; however I'll expand a little on it here as well.
The absolute worst thing you can do when it comes to writing and thinking up content is to sit in front of your computer; with your fingers over the keyboard, telling yourself "I've got to write a blog post, I've got to write a blog post".   The time to plan your posts and content is before you sit down to write, giving yourself enough time to write the post, walk away for awhile then come back and review, and then publish the post.
Keep a pen and paper handy, or a recording device or whatever works for you, to capture thoughts as soon as inspiration hits.  I find when I'm walking; doing housework or doing something other than actually sitting at the computer working is when I think up subjects for blog posts.  I've learnt, the hard way to write them down immediately, or I forget.  If possible, I write a title and then pad it out with a few short notes on the topic.  Next time I'm on the computer I open a Word Doc, type in the notes and save it in a folder titled "Blog Post drafts".
I also find that when I'm actually writing I'll think of a related topic for another post.  I write that down too and save it.  Comments that people leave on your blog can give you and idea what people want to hear about.
Have a look at what your market is interested in.  What services and products do you provide to them?  Write posts with some quick tips explained fully in a paragraph or two.  Remember that you're the expert in your subject matter, there's usually many very simple things that you know and have known for years that your market doesn't know that they don't know!
Look at questions that you've been asked by clients.  Keep a folder in your email program, and every time a client or visitor asks you a question put a copy of the email in the folder.  The questions that you're asked are the things your customers are interested in and don't know.  If one person doesn't know it, the chances are very good that a lot of others don't know either.
In addition, you can take inspiration from posts on other people's blogs.  I'm not suggesting that you copy them (that's breaching copyright and as we all know is illegal), just that sometimes reading other blogs can spark an idea for a topic relating to your target market.
Newspapers and industry publications can be a source of relevant articles that you can discuss in a blog post.  Current issues ('Global Economic Crisis' anyone?) and their effects on your market/industry are nearly always of interest, especially when you put your own spin on events.
When you're first starting out it can be quite daunting to think about writing posts week in, week out.  As with most things though, getting started is the hardest part.  Once you start writing and write regularly, it becomes easier and easier.  Ideas begin to flow constantly and you'll find yourself able to produce quality content on a regular and continual basis.  Try and set aside a regular time to write, so you get used to having a routine and your mind is focussed on writing at that time.  This also helps with getting you thinking ahead and planning what you will write about at that time.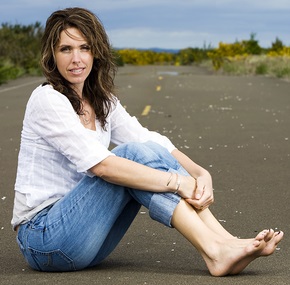 Melinda is the founder of SuperWAHM.com and started this site to share her best work from home ideas to help other Work At Home Mums become more financially independent and able to spend time with their families.