Clutter vs Motivation – Clutter Wins But Not for Long!
Earlier this year my Coach challenged me to tidy up my office.  I did that, it looked great and my productivity took off!  Almost three months down the track though, and the clutter has crept back.
Post-it notes haphazardly on the wall, notes and lists on the desk, pens, textas, books, headsets and cables, even the phone isn't where it should be!  Today while writing working waiting for inspiration procrastinating, I realised that as the clutter had started to build up so had my concentration and motivation gone down seriously downhill.
I was reading an article at The Modern Goddess earlier today, where she talks about organising her office.  And I could see the neat folders, the labels and notebooks.  Serious Office Envy!  LOL!
As I read, I realised that the reason my clutter builds up is because the administration structures that I used to have in place are no longer working.  As my business has grown my structures haven't developed at the same pace, and I'd been blaming being busy for the problem rather than a breakdown in systems.
So this weekend, I'll be overhauling my office systems, revamping, tidying up and reorganising.  And at the same time, I'll be looking for other cracks in my systems where things are starting to fall through – and fix them before they become a motivation and productivity drain as the clutter has.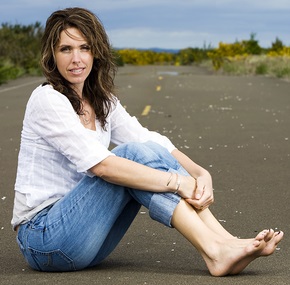 Melinda is the founder of SuperWAHM.com and started this site to share her best work from home ideas to help other Work At Home Mums become more financially independent and able to spend time with their families.