Online Business – A Golden Opportunity!
Good morning Superwahms – today I just wanted to let you know that I've had some exciting news from my good friend Yaro Starak, the world-famous blogger who makes his full time income through online business by writing on his blog.
For those of you who haven't heard of Yaro, he started blogging a few years ago, and managed to turn his humble site into an online business that makes a great income – we're talking well into 6 figures – while he was working on it only part time. In fact, we often joke with him that he's not just achieved Tim Ferriss's "4 Hour Work Week", he has created a 4 hour work month!
I have learned heaps from Yaro, in fact he was one of the first people I learned from about how to make money using the internet and working from home. He is a great inspiration and a fantastic teacher (as well as a lovely person!). These days we get Yaro up on stage with us and interview him about his successes with blogging.
Click here to see what Yaro had to say about speaking on Liz and Matt Raad's stage about buying and selling websites.
But he's moving on to other projects now and has decided to stop teaching his "Blog Profits" course – which is a real shame.
So here's the opportunity…I know that many of you probably already own blogs (or would like to), but I also know that many of you aren't making as much money from them as you could be.
So if you would like to learn how to make great part-time income online, and how you can make a lot of money from the things you love, then I would highly recommend you grab a copy of his "Blog Profits Blueprint" before it disappears forever!
I sincerely hope you get as much out of it as I did!
All the best,
Liz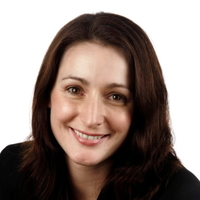 Liz Raad is a successful online entrepreneur and educator who's expertise is buying and selling websites and teaching women how to do the same. She is also the co-founder of the eBusiness Institute Australia, a private training organisation that provides digital marketing courses designed specifically for those who want to re-train for the digital future or earn income independently.