The magic of RSS, AKA How to keep people updated
RSS (Rich Site Summary or Real Simple Syndication), one of the most wonderful tools of this internet age!
It's a proven marketing fact that customers generally need up to seven contacts from you before they will consider buying.  It's part of the 'Know, Like, Trust' process.  Customers need to get to know you, then they like you and finally they trust you enough to buy your product.
This 'Know, Like, Trust' is one of the reasons blogs have become so popular.  When a business posts regularly on a blog, with relevant, interesting content, it gives multiple opportunities for clients to get to know, like and trust you.   It provides a window into your business personality and style, gives the visitor a sample of your work and helps them get a feel for if they and your business is a 'match', if you are someone they could work with.  When you update regularly, it shows that you're actively working on and building your business and gives you credibility.  For a Work At Home Mom, it helps build relationship with your customers and visitors to your site.
RSS is simply a means where a visitor to your site is automatically notified and updated every time you post to your blog.  Anyone who knows how I work and my business systems knows what a fan I am of automating almost anything.  If something is automated, then it can't be forgotten and will occur regularly whether you action it or not.
RSS is also a great way for a visitor to maintain their privacy.  They can receive the RSS feed without having to give you, the site owner, their email address for your newsletter.  This can be important for someone who isn't yet sure about your business and your site.
How to use RSS
There are a couple of different ways to use RSS.  For blog owners, adding some simple code to the sidebar of your blog enables visitors to keep updated.  www.feedburner.com is one of the easiest and most popular to use, and it's free as well.
Other popular web and email based readers are FeedReader3, Newsgator, My Yahoo!, Bloglines and Google Reader.
While newsletters and ezines are an important way to keep in touch with your clients and email list, RSS provides a means to be in front of your clients more often.  If you publish a newsletter once a month, your client 'sees' you only every 30 or 31 days.  By providing a means for them to updated every time you post, making it convenient and easy for them, your clients and interested visitors to your site will 'see' you several times a week.
What if a site doesn't have RSS?
If you want to keep updated on blogs which don't have RSS feeds available on their site, have a look at www.feedblitz.com After signing up, you can enter the blog address, and from then on you will receive an email every day that blog is updated.  If you're like me and follow many blogs (fifteen and counting!), this saves buckets of time every day.  The blog updates are consolidated into one email and include either the full post or an excerpt with a link to the full post.  Feedblitz is great for keeping up to date on personal blogs as well as business.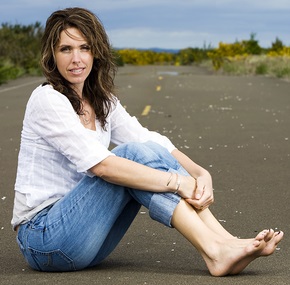 Melinda is the founder of SuperWAHM.com and started this site to share her best work from home ideas to help other Work At Home Mums become more financially independent and able to spend time with their families.