The Money's in Your Newsletter List
"The money is in the list" is a really common saying among marketers, both on the internet and in bricks and mortar businesses.
Having a newsletter list, be it email or paper, is a really important factor in marketing for a Work At Home Mum business.  Your newsletter list is your means to communicate directly with your customers, let them get to know you, to offer specials and sales and keep in touch with your target market.  Without an email list, how do you do this?
You could use:
Blogging, Twittering, Facebook
Post details on your website
Pay for advertising
Advertise on forums and groups such as Yahoo or Google
Ask others to help promote you on their websites, blogs and newsletter lists
All these things are good and will help your business, however the drawback with them is that they are not necessarily directed at the people who are most likely to purchase your products.  The information is broadcast out to groups who may or may not be in your target market and may or may not be interested in hearing about you.
Having a newsletter list of people who have asked you to keep in touch with them – by requesting to be added to your list – gives you a direct line to your most likely customers and people who have bought from you previously.
The easiest way to manage a newsletter list is using an Autoresponder. There are a lot of different services out there, including both free and paid for. I love using Aweber, which is a paid-for autoresponder, as it's easy to use, has great deliverability (ie: is approved so it won't get caught in spam filters) and is very flexible. You can set up multiple lists, connect it with your shopping cart, use it for downloadable products, customise it etc. Can you tell I love it? 🙂
Every person on your newsletter list has actively requested to be there, preferably with a double opt-in selection (double opt-in – they request to be added to your list and then receive an automated email with a link to click on to confirm that they did indeed request to be added)
This means that they are interested in buying from you already!  Most people on your list may have already bought from you, and that increases the likelihood of them buying from you again.
Your newsletter list is your most powerful tool in your marketing toolbox!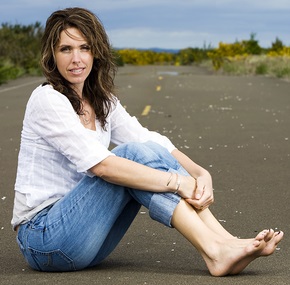 Melinda is the founder of SuperWAHM.com and started this site to share her best work from home ideas to help other Work At Home Mums become more financially independent and able to spend time with their families.