Web Business Ideas for Women
Web business ideas have been sprouting like mushrooms in this modern world.  And unlike the typical setting of the corporate world, more and more women have found their success in their own niche of web business ideas.  Just like any type of business, a web business likewise starts from the expertise of the individual.  As it progresses, it can become the foundation of a successful online business.
That is why these types of businesses have become at home jobs for women, and even in certain cases became the bread and butter of some families.  So how did these amazing women do it?  It's simple. They identified their niche and took it from there. And with the help of various web business ideas they managed to put everything together and turned these ideas into real businesses.
That is why we have categorized these web business ideas to help you unleash your entrepreneurial skills.
Web Business Ideas # 1 – Family, Life Coaching and Parenting:
Everyday people are getting married, couples are having babies, and so the need for those useful tips on how to start that loving family.  Offer your expertise to these young couples in keeping a relationship, on parenting and even in handling stressful family issues.
Web Business Ideas # 2 – Hobbies and Other Creative Ideas:
If you have the flair for art or DIY projects then you can create a blog site where you can offer your services to plenty of newbies worldwide. May it be sewing, carpentry, interior designing or even scrap-booking. At the same time you can introduce various products and sell it to your readers as you endorse these items to your posts.  Get a web developer to install a shopping cart for these products and see your expertise be a driving force to selling whatever products you have on your site.
Web Business Ideas # 3 – Selling Online:
There is truth to what they say – "A Person's Trash is another's Treasure". For this one you don't need to do a buy and sell.  You can sort through your things that you no longer need and post them to websites like eBay and other similar sites. By doing this you are not only cleaning up space in your garage but also you are finally putting your dusty items to good use – and that is selling them online. With the sales proceeds you can buy better things. Another thing you can do is to tell your family and friends about this plan and they might also have things they want sold. You can do this for them and earn commissions if their items get sold.
Web Business Ideas # 4 – Freelance Jobs:
If you're the type who normally stays online for at least 4 hours a day editing, or enhancing those family pictures through Photoshop then you might as well set up a profile as a freelancer in various freelancing job sites.  Amazingly, there are plenty of websites who are looking for services from people with skills who are not necessarily professionals. The key here is for you have skills; may it be writing, documenting, and even sorting through some files. You can surely find someone willing to hire you for your skills without you having to leave your house.
Remember that any at home jobs for women matched with hard work and dedication is a guarantee of success for their web business idea.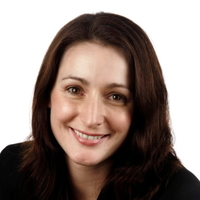 Liz Raad is a successful online entrepreneur and educator who's expertise is buying and selling websites and teaching women how to do the same. She is also the co-founder of the eBusiness Institute Australia, a private training organisation that provides digital marketing courses designed specifically for those who want to re-train for the digital future or earn income independently.