Work from Home Australia: An Aussie Woman's Guide to Earning While Staying Home
Work from home Australia has reached a high level since the boom of the internet.It has not only provided home based business ideas for women but has also bridged various skilled freelancers and buyers worldwide.  With these opportunities more Australian women are able to mix domestic life with work and can still enjoy the benefits of earning and fulfilling their family roles.
So ladies, at this point we will explore viable home based business ideas for women and how it can help you work from home Australia wide.
Top Work from Home Australia Ideas:
Work from home Australia Idea # 1: Article, Blog and Content Writing
There is plenty of websites online, and each website caters to different types of audiences. As more and more websites are coming out so is the need for various good web content. Explore what type of articles or niche you are inclined to write, may it be fashion, hobbies, family life or even your previous work experience for writing proposals.  Search for websites that offer to match buyers and freelancers.  If you have a knack for writing then the possibilities are endless.
Work from home Australia Idea # 2: Virtual Assistant and Customer Service
This is an avenue for women who want to interact with various personalities.  There are plenty of other self-employed individuals, small to medium scale companies who are looking for these types of services. This type of work from home can range from data entry, responding to emails and phone calls and even booking the next flight for that busy sales Consultant.  So if you are good at organizing and are result oriented then these type of work from home jobs may be perfect for you.
Work from home Australia Idea # 3: Social Media Marketing
Now if you are hooked on using social networks like Facebook, Twitter, MySpace etc then you can definitely make money just by being on these websites. There are a growing number of large corporate companies that are using Social Media websites as part of their marketing campaign to attract customers.  The work is as simple as maintaining and updating your own personal social media accounts.  Now, isn't that a walk in the park for you?
Work from home Australia Idea # 4: Online Retail
This can be done by making your own retail website or by selling your products through forum sites and Facebook.  If you are good at home crafts like knitting or making jewelry or anything you believe you can sell to people then this is the perfect avenue to bring your own products to the market place.  The best part is you don't need to pay the usual high costs of traditional advertising to do this. Once you know what you are doing it is very cost effective to set up online retail stores especially for Australian based businesses.
With the new age of globalization the internet has become a melting pot of opportunities for work at home moms. It has leveled the playing field for the cyber world entrepreneurs.  Just remember that these money making ideas for work from home Australia can be very rewarding as long as you put your mind and commitment to it.
To learn more about the 5th way to earn from home, read the eBusiness Institute review.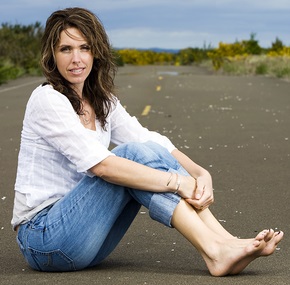 Melinda is the founder of SuperWAHM.com and started this site to share her best work from home ideas to help other Work At Home Mums become more financially independent and able to spend time with their families.