The Amazing Workshop That Got Us Started On The Internet!
How would you like to see the workshop that got us started on the Internet, and was the catalyst for creating a million dollar online business?
Sometimes it's hard to believe how far we have come in the last 3 years – as it was just 3 years ago that we were sitting in Andrew and Daryl Grant's "Our Internet Secrets" Workshop seeing for the first time how you can build brilliant passive income through information websites.
We used the knowledge and strategies we learned to launch our first website and within a couple of months had our first $1,000 cheque in the mail – that was a really exciting feeling let me tell you!
From there we haven't looked back – we have gone on to apply our knowledge of buying and selling businesses to buying profitable, passive income generating websites, and also created a million-dollar business all while working from home with two young children under the age of 5 (who certainly make sure we have plenty of time for them too!!).
Andrew and Daryl Grant are now great friends of ours, and it was their workshop that introduced us to the power and leverage of the Internet, and showed us how we could create a million dollar business while working from home.  It was their easy-to-follow, down to earth approach that really appealed to us.
Now we want to offer you the same chance – to see how these two (they are a married couple – Daryl is female!) made over $250,000 from their websites in the first 12 months.
They are running an all-new 4-day "Our Internet Secrets" Workshop in early November – and because we think it's so valuable for anyone wanting to make passive income online, we have asked them to reserve some tickets for our clients.
If you've been to one of their events before, you'll be pleased to know that they are still covering the basic skills you need to set up an online business. But they are also covering lots of new stuff – much of which you won't have seen before.
Plus…they have even included an amazing gift for everyone who attends this November workshop. We don't know how they did it, but this gift would have propelled us to success even faster if we'd had it when we started!
To learn more about investing in websites and experience live training on how to buy websites click here.
We'll be presenting at the event ourselves and would love to see you there – so if you are in Australia, grab this chance to see this workshop live, and make sure you come up and say hello! Look forward to seeing you there.
All the best,
Liz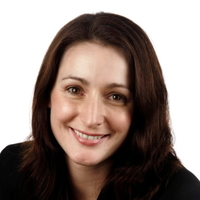 Liz Raad is a successful online entrepreneur and educator who's expertise is buying and selling websites and teaching women how to do the same. She is also the co-founder of the eBusiness Institute Australia, a private training organisation that provides digital marketing courses designed specifically for those who want to re-train for the digital future or earn income independently.