How To Build Your Own Home Based Business
Creating your own business can be an exhilarating and challenging experience. It can also be scary if you are not prepared for it. However, with some preparation and research, building your own business can be a rewarding experience and bring you financial freedom.
As business owners of an award winning web design & SEO company on the Mornington Peninsula, we assist many work at home moms to grow their businesses online.
With the increasing cost of living, the ease of access to online marketplaces, and the emergence of virtual reality technology, it is easier than ever before for people to start their own businesses from anywhere in the world. However, creating your own business comes with its challenges too.
Fortunately, there are many resources available on the internet that will help you navigate those challenges and build your business from scratch. Follow this article to learn how you can create your own home business from start to finish without spending a fortune or getting burdened by unnecessary expenses.
Step 1: Decide why you want to build a work from home business
The first step to building your own business is deciding why you want to build it.
Ask yourself:
Are you tired of a 9-5 job and want to start your own company?
Do you want more flexibility in your schedule, or do you just want more freedom?
Why do you want to build a business?
These answers will help determine what business opportunities are available for you. For example, if you enjoy working with people and perfecting your craft, starting a catering business may be more appropriate than starting a manufacturing business.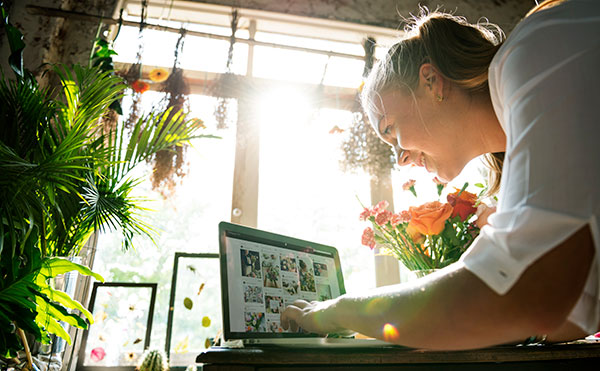 Step 2: Ditch the idea that it's too hard to start a business
Although it can be intimidating to start a business, there is no reason for you to think that it's too hard. You may have seen a coworker or friend launch their own business and feel like they had an easier time than you. But this isn't true.
The best way to start your business is by researching what other people are doing.
So, how do you find out what others are doing? The best way to find out what others are doing is by looking at online marketplaces that specialize in selling products like yours.
There are many online marketplaces, but Amazon and eBay offer the most opportunities for any new business owner since they sell a huge variety of products. Many people also use social media as a tool to find out what other people are doing, but these avenues might not be suited for your niche business or your audience.
However, if you're willing to take the time to build your own blog or website in order to reach your target audience, then social media may be more suitable for you.
Here are some home based business ideas to consider…
Keep in mind you do not need to sell physical products. There are many home based business ideas that provide a service. Here's but a few: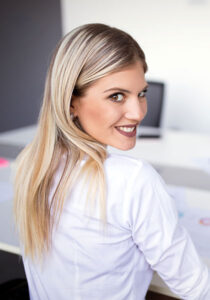 Freelance writing
Virtual assistant
Blogger and affiliate marketer
Data entry
Tutoring and coaching
Travel planner
Social media manager
Pet sitter or dog walker
Personal trainer
Event planner
For some extra inspiration, read these stories of work at home moms starting their own businesses:
How I Took My Naturopath Business Completely Online
How I Turned My Passion Into An At Home Digital Agency With Virtual Staff
Step 3: Invest in resources for building your business
The first step in building your business is to invest in resources. In most cases, you will need a website, payment processing, and a marketing strategy.
This can seem like an impossible task if you are not used to the process of creating a business from scratch. However, these resources are available for anyone willing to put in the time and effort into researching them.
To find these resources, start with Google searches for keywords that describe your needs. From there, find online marketplaces that can meet your needs and follow those leads to see which ones may be best for you.
Now that you have identified where your new business will be hosted, it is time to select which type of registration option is best for your business. Some businesses decide on a single service provider, while others choose multiple options at different stages of growth.
Step 4: Build a website for your business
In order to build your business, you need a website.
You'll need to choose a domain name that is available, and then you'll need to register your domain with a domain registrar. Some domain registrars also provide website hosting on a server, usually in a secure data centre. You can then install your website on the hosting company's servers and start selling online.
All over the world, there are small business website design companies you can hire to build your website. They can help you to register your domain name and also provide hosting for your website.
Once your website is built, check out this article on how to Launch Your Own Website With A Competitive Edge.
Step 5: Build an email list for your business
Building your own home business starts with the creation of an email list. This will be your initial customer base and will help you grow your business quickly.
Once you build this list, you can use it to keep in touch with customers, market to them, and provide them with valuable content they will appreciate.
Step 6: Network and meet new people in your city or town
Before you open your doors, the last step is to network and meet new people in your city or town.
You must be part of the community. If you build a good relationship with people, they will be more likely to offer advice and help you when needed.
There are many networking organisations worldwide with local chapters, where local businesses of different kinds meet regularly with the sole objective of providing new client referrals to each other.
If any events are happening in your area that would be relevant to your business, sign up for them to get involved in the local community. Events like this can also allow you to share your business and make some contacts who might be able to help out in the future.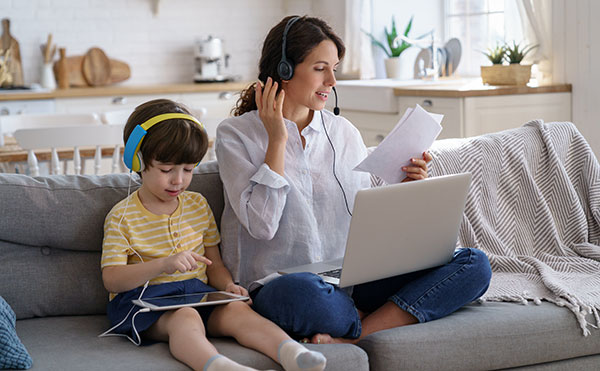 Step 7: Increase your online presence
With your website built and online, it's time to increase your visibility on major search engines. i.e., does your website come up in the top 5 for a Google search on your main offering.
This does not happen by magic but rather a process known as SEO which stands for Search Engine Optimisation which is the process of obtaining traffic from free, organic, editorial, or natural search results in major search engines.
SEO is quite a technical process with many moving parts, so you may want to consider hiring the services of a local SEO company to assist you.
Conclusion
If you've been thinking about starting your own home based business, now is the time to take action. But just because you've been thinking about it doesn't mean you're ready to take the plunge. It can be a little scary to start a new business. But if you have the right mindset and prepare for success, it can be a great experience.
Candice & Jeremy are owners of Marketing Now, an award winning web design & SEO agency on the Mornington Peninsula with amazing customer service and genuine care for your business outcomes. They have assisted many local businesses to reach their ideal target market and increase their revenues, using extensive keyword research and SEO strategies.