Keeping Sane: Top 7 Mental Health Tips For Working At Home Mothers
Are you a work from home mum looking for mental health advice on how to juggle your job or business and kids? We get it! Read on for some practical advice to get you through the day a little easier…
Mental Health Advice for Mumpreneurs
Your three-year-old is bawling at the top of his lungs for his stuffed animal his six-year-old sister took from him. Your four-month-old is crying for hunger, even though you already fed him less than three hours ago. The laundry basket has been overflowing with clothes yet to be folded, and you need to start prepping for dinner if you want your kids to go to bed early. On top of that, you have less than 2 minutes before your next zoom call starts!
I have firsthand experience on how frustrating it can be in balancing motherhood with a work-from-home job. I run my own business and am in the process of revamping my website. Thank goodness I can rely on a leading website design and SEO Digital Agency in Western Sydney to manage that part for me! 🙂
These are two full-time responsibilities that require my time and energy, and sometimes I find myself running on fumes. I like to call this being a "mumpreneur", a blend of both mum and entrepreneur.
7 Mental Health Tips for Mumprenuers
It's no secret that combining motherhood with a remote job or business can be mentally and physically draining for mums, to the point where many leave work to focus on family.
But who says you can't do both if you want to?
Here are 7 wellness tips for mental health that every mumpreneur should work on to achieve a balanced work and family life.
Tip 1 – Carve Out Some 'Me' Time
It's important to take some time away from both work and children to help recharge your batteries.
Motherhood is a period of sacrifices, but your mental health should not be one of them. One of the most important mental health ideas is to ensure that you carve out some time for yourself, no matter how little it is.
Let the whole family know that this time is reserved for you alone so no one can disturb you during this period. You can get your kids engaged with a coloring book or a kids' TV program, and tell them it's 'Mummy's time'.
You can then use this time to indulge in hobbies you love like painting, reading a book, or pamper yourself with a mini spa session all by yourself.
Rest assured; your kids will be fine if they stay on their own for about two hours. And as they get used to the idea, they might even be the ones to remind you of 'Mummy's time' in case you forget!
Tip 2 – Build Meaningful Friendships
Most mums are so busy with their job, kids, and the unending stream of chores around the house that they barely have time to hang out with friends. This could have disastrous effects on your mental health, especially if you work from home.
A good mental health self-care tip is bonding with good friends.
Friends are a great support system for when you feel down and need a shoulder to cry on. And they can also be your best cheerleaders when you're at the top of your game.
You can free up some time for a girls' night out with your friends, or go shopping together. This will give you a much-needed change of scenery and boost your self-confidence.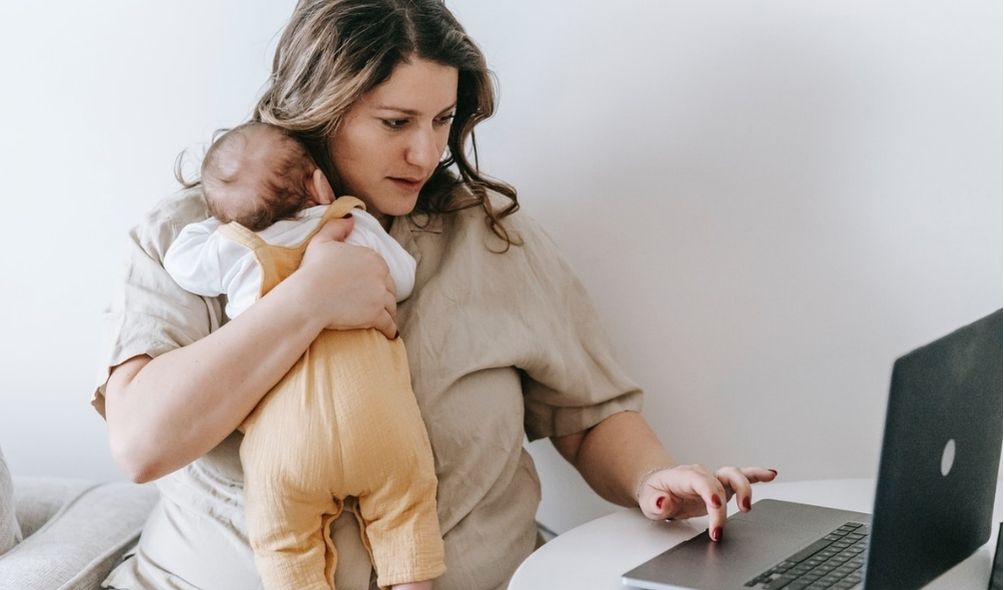 Tip 3 – Set Clear Boundaries
Most mumpreneurs perform to their very best when they operate in their 'sweet spots'. This means you should set clear boundaries so you can be effective and efficient. You can block out certain hours during the day where you will not take phone calls or meetings so you can focus on certain challenging tasks.
This mental health tip for working from home is especially important when you're still adjusting to being a new mum.
You'll have to match your working times with your baby's sleep times, learn to breastfeed while reading or handling a sales call and so much more. Let your clients and employers know when you won't be available so you can concentrate on your baby.
This way, you don't get burnt out and you can preserve your mental health.
Tip 4 – Build Your Home Support Network
Your kids may think you're a superhero, but you know that you're definitely human. If you feel overwhelmed by the sheer number of things on your to-do list, then there's no shame in asking for help.
You could ask your partner to be responsible for some of the chores. If you have older kids, they could help with some simple chores like loading the dishwasher.
You could also try out these housework-saving hacks to make those chores go faster and you can have more time for other activities.
Tip 5 – Be Kind to Yourself
You might have sat down one evening, exhausted from taking phone calls from one of your most demanding clients while trying to put your kids to bed. You feel the burden and the stress. You also begin second guessing yourself, whether you have done enough to be a good mother and a good entrepreneur.
The truth is you are not going to nail it on both fronts all the time.
Know when to push hard on your work and when to just stop and breathe. You can write some affirmations on little post-it notes and place them in your workspace, or make it your phone's screensaver. This way you can remind yourself that it's all worth it when the going gets tough.
Mental Health Tip of the Day – Our most important words are the words we say to ourselves.
Tip 6 – Exercise Regularly
Due to the stress of working and taking care of kids, you may be tempted to relegate some wellbeing tips like self-care and exercise to the back burner. However, taking special care of your body can give your self-esteem a huge boost.
Regular exercise plays a huge role not only in keeping your body fit but in your mental health as well. Exercise can help you fight depression, sharpen your mind, and even help you sleep better.
There are lots of exercises you can do alone or together with your family. You can go on long walks, which gives you the added advantage of soaking in the sun and a nice change in scenery. You can also do some indoor exercises like yoga, Pilates, or invest in a treadmill.
Tip 7 – Declutter Your Workspace
For some of you, your workspace is the main reason why you are unable to do productive work. Maybe your desk is too full and you can't find stuff easily. You can't locate where you keep those important documents. As a result, you also keep missing your work deadlines. You need to declutter your desk so it enables you to do the best work you can.
So how do you maintain a clean workspace? It can be as simple as having a good space management system (where to keep your 'to-do' stuff based on urgent / non-urgent category).
Keep it tidy. Keep it clean by wiping it down regularly. Have a waste basket close at hand to easily dispose stuff that you don't need instead of having it lying around on your desk.
Even if you don't have much room in the house, you still want to have a dedicated space for your work instead of working from your couch or bed. Having a clear workspace sets you up to be more productive and minimizes distractions. Check out these ideas for creating a home office in a small space.
Are you ready to start taking care of yourself with these wellbeing tips?
Taking a good care of your mental health is the best thing you can do for yourself as a work-from-home mum. Make it a priority. Do it for your own sake, your family's wellbeing and your success at work.
I have provided 7 simple Mental Health Tips for Working from Home so you can start implementing them straightaway.
Even though it can sometimes feel overwhelming, there is no excuse for not taking a good care of your mental health. In fact, there are so many good online mental health advice to educate yourself such as this top mental health directory site in Indonesia.
 Let me close with a great quote from the philosopher of the day, Beyoncé 🙂
"Women have to take the time to focus on our mental health — take time for self, for the spiritual, without feeling guilty or selfish. The world will see you the way you see you, and treat you the way you treat yourself."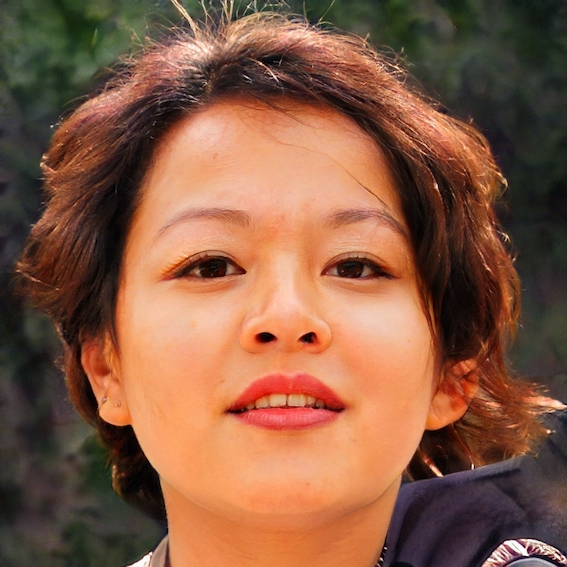 Samantha Lee is a psychologist and a proud mum of two school-age children. As a work-at-home-mother herself, she is passionate about helping fellow mums succeed in their career and family life without compromising their own mental health. Samantha is also a regular contributor of Indonesia's leading mental health directory website.