5 Puurfect Work From Home Ideas For Cat Parents
Are you a cat lover aspiring to be a stay at home cat parent? Well, now you can live the life of your dreams with these 5 puurfect work from home ideas for us cat lovers!…
If you're a cat lover, cat parent or just love the idea of working with animals, then running a pet business from home could be the dream job you've been searching for!
Here are 5 flexible work from home opportunities that will enable you to stay at home with your cat. Check them out, we're sure you'll find them puurfect!
Idea#1: Become A Feline-fine Freelancing Cat Parent
When you freelance, you are working for yourself. You are contracted to someone else's business. Freelancing work ranges from writing to IT, graphic design to virtual assistance, data entry and beyond.
With the rise of online freelancing platforms like Upwork and Fiverr freelancing is now commonplace and you could even end up working for a business over the other side of the world.
Think about the skills you already have. If you can use those skills in a freelancing capacity, you could have the freedom and flexibility to work at home with your cat.
The paw-sibilities of the freelancing world are endless!
The best part is you can decide on what jobs you take and when you want to do them. This leaves you with plenty of time to spend with your cat. This can be particularly helpful as a cat parent of a cat that suffers from cat separation anxiety. Having the ability to work from home can help ease the anxiety you both feel.
And when you are working, they can just cuddle up beside you (and hopefully patiently) until you are done.
Idea #2 Sell Your Cat-tastic Creations
Fancy yourself an artist, painter, crafter, seamstress, or anything that involves you creating something with your own two hands. Well, if you have a talent or hobby that centers on one of these things, consider making a career out of it. Websites like Esty allow people to sell their creations in what are their own little online shops.
They can even be cat themed! This is not a requirement, but as a cat parent it is a great nod to your fluffy friend and the best part is your cat will sit beside you during every moment of creation.
For example, this work from home Mom used the booming growth of 3D printing to turn her hobby into a home business. Imagine the incredible cat sculptures you could produce?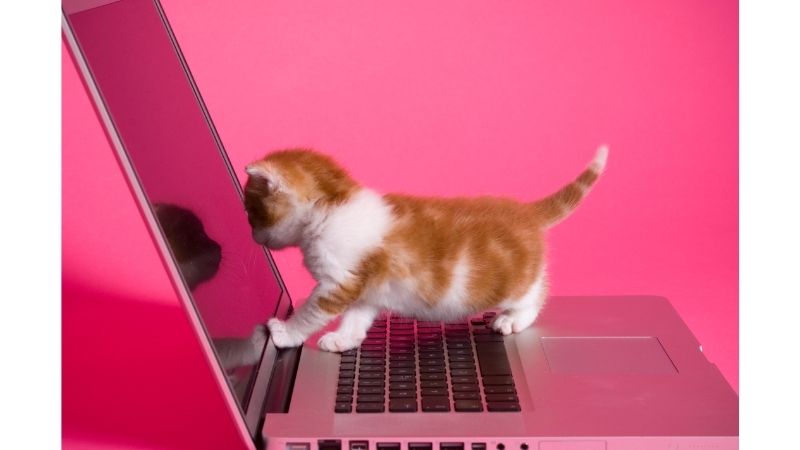 #3 Tell Your Cat Parent Tails With Blogging
Love animals and writing? Well, try combining the two and becoming a pet blogger. There is huge demand for pet blogs writers. Experiment and play around for a while in order to find your niche. Once you find it, keep blogging about it and promoting it when you can.
Take pictures and videos of your cat as well! This will help your readers feel like they are a part of your family and add some uniqueness to your blog.
#4 Pawsome Pet Sitting
Being paid to take care of pets? Yes please! There are plenty of sites you can use to advertise your services, whether you pet sit at their house or your own. If you use your own place, make sure your house is set up for a pet sitting service.
Another thing to remember is your pets will need to be open to new animals coming into their home, so consider your own pet's well-being before anything else. If you are a cat parent of an anxious cat or one that is scared of new people or animals, then this won't be the dream work from home idea for you. However you do it, you can make extra money while caring for and playing with animals. It's a win-win.
#5 Become A Purr-sausive Sales Rep
The last job on our list involves working from home but also might require you to work regular 9 to 5 hours. While this might not sound ideal, working set hours and creating some boundaries can actually enhance your lifestyle. It leaves you free to close the laptop or office door and step away from work at a certain time. And as most cat parents know, cats love routine.
There are plenty of places that need sales representatives, and some of those include pet-based businesses. This is a great idea for those cat parents out there who want to work in a business created for and around pets, but don't want to leave the house.
You can try a direct sales company like Life's Abundance and start earning a commission selling products from home.
Meow…Give It A Try Cat Parents!
And there we go, cat lovers. These five purrfect jobs will not only enable you to work at home but also be with your furry friend throughout the entire day.
You really can achieve your dream of working at home with the calming sound of your kitty cat purring by your side.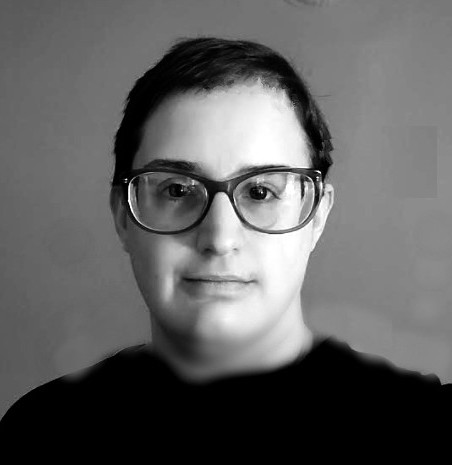 Desiree Delong is a freelance writer for leading cat anxiety website Cat Advice. She has a passion for all animals, but especially cats. She has owned cats since she was six years old and even though she is now in her thirties, her love for cats has never faded. She continues to adopt cats and give them a safe, loving home. Currently, Desiree spends most of her time writing. In her free time, she cares for her furbaby, a tabby cat named Halo who is nearing her seventh birthday.