Ideal Home Business Idea #4: Mortgage Broker
If you're looking for a new home based business idea, why not consider a career change like becoming a Loan Officer? This can be a viable alternative to make money from home. Otherwise known as a mortgage broker, a loan officer acts as a bridge between lenders and borrowers with the aim of obtaining a home mortgage loan. The broker assists the lender through the loan application process and also works to ensure that the loan applicant obtains a loan product that is cost effective.
Even though working from home is not a preference for everyone, as a mortgage broker you can always choose to work from home as an independent broker or through a firm that allows this arrangement.
"In light of the impact that Covid 19 is having across the nation, most mortgage brokers are now forced to work from home." – Des Morgan
Working in a traditional office setting in your house is very possible since much of a mortgage broker's work is research and online paperwork. It also includes over-the-phone conversations and email communication with borrowers and lenders which can easily be done from a home office.
However, before you decide to invest in a home office set up, it is important to consider whether working from home as a Loans Officer is right for you.
 Top 3 PROs of working from home as a Loan Officer
1./ The Flexibility of a mortgage broker suits making money from home
The idea of working whenever you want and easily adjusting to the needs of the day is the dream of those looking for the ideal home-based business opportunities. You can very easily keep up with your family and domestic duties, like picking up your kids, grocery shopping, going to doctor among other errands.
Flexibility is very important when it comes to home loan officers especially because the real estate industry is not a 9-5 industry. It includes nights, holidays and weekends designed to meet your clients' needs. Working from home will give you the flexibility you require to tend to your clients at any given time.
 2./ Home loan brokers have the advantage of not commuting
When you work from home the cutting of daily commutes saves you a lot of time. This can be a serious game changer. Mastering time efficiency makes the best loan officers and ultimately can make you more money.
Starting your day when most people are still travelling to work or stuck in traffic gives you a huge advantage as it gives you extra time to be productive. Literally you don't have to beat rush hour or stand in line at the coffee place. Just imagine how much you could accomplish with an extra hour every day.
3./ Fewer Distractions for mortgage advisors working from home
Most individuals say that there are often fewer distractions when working from home than there are in the workplace.
When working in an office, there are people constantly walking by, lots of people talking, and the occasional invite for lunch. These are far bigger distractions than working from home where you can establish your own ground rules as you focus on your work.
Top 3 CONs of working from home as a Loan Officer
1./ As a mortgage broker, you are your own boss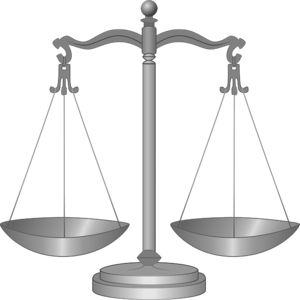 When you are working in the office, there are people around you keeping you motivated and accountable. When you are working from home, you could easily lose the importance of hunger for knowledge and doing better. There is no-one next to you smashing goals or an upcoming superstar pushing you to do better. So you tend to get comfortable and may end up finding yourself stuck in the same position.
The best way to stay accountable is to set goals for the week, month or year. Learn how to motivate yourself, and always be in attack mode.
2./ Can be more difficult to manage your work/life balance
Having a work/life balance can be difficult to maintain with any job. But it's even harder when the place you call Home is also the place you call Work.
Most loan officers who work from a home office find it hard to disconnect completely from work thereby end up working all the time.
Whether you are working remotely at home or at the office as a loan officer, it is hard to stick to the traditional 9-to-5 that most of us are used to. When working from home you could easily work for 12 hours and not feel like it.
Crucial for work/life balance is keeping a tight and strict schedule otherwise you may never know when to stop working!
3./ Not necessarily the best for newbies in the mortgage industry
Working from home seems to be a great option for those who have a lot of experience in the industry.
Before committing to working from home as a loan officer, you need to have a few years of experience in the mortgage industry. Get to know the fundamentals and the learning curve. Starting with the office experience first will make you confident enough to work without the support of your office.
Is setting up a home based business as a loan officer right for me?
So, there you go SuperWAHM's. We've covered both sides of the coin when it comes to working from home as a loan officer. If you've been looking for a home-based business idea – then maybe this type of work could be the answer you've been looking for.
Just remember a few key things….
As a loan officer, you require the ability to be productive when you're away from your primary workspace. Having a home office setup is great when you're a mortgage broker, provided you're efficient when you're working away from the office.
Having a home office can provide some challenges when it comes to disconnecting your home life to your work life. But if you can keep yourself motivated and disciplined to stay focused on your daily tasks and goals – then this could be the type of work for you.
If you are new to the mortgage industry, then there can be steep learning curve. Just keep in mind that when working from home, you don't always have the same access to experienced brokers, like you would in the office. So, you would need to be more proactive in asking for mentoring and quality guidance.
If you have a good work ethic, are great with people, and strive to give a great customer experience to your clients – then a home based business of becoming a mortgage broker may really suit you. Check out some opportunities in your local area and see what alternatives are offered for you to be able to work from home as a loan officer.
Des Morgan is the founder and Managing Director of Morgan Finance WA. He started in the business of finance after realising that there was a real need for customer service within the finance industry. Des professional credentials include: A Business Degree in Accounting, A Diploma in Financial Services and an Advanced Certificate in in Commercial Lending. He is an Associate member of CPA Australia (CPA), a member of the Mortgage Finance Association of Australia (MFAA) and a Hall of Fame Member of Professional Lenders Association Network of Australia Pty Ltd.