How To Turn Your Bargain Hunting Skills Into A 6 Figure Income
I know for a lot of our work from home mums out there, you're probably looking for a way to make money from home doing what you already love.
Do you enjoy researching all the wonderful features of your next purchase? Do you like to shop around comparing the market, reading reviews, looking at technical specifications and data to ensure you get the best product for your needs at the best possible price? Are your friends frequently impressed by how you were able to find such a great deal on that new dress, piece of furniture or smartphone? Are you a savvy bargain hunting heroine?
If you answered yes to any of the above questions, then keep reading.
Using Your Bargain-Hunting Skills To Earn More Money From Home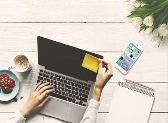 Hi my name is Andre, from Bright Advocates and today I'd like to share with you a unique strategy to help use your bargain hunting skills in a way which could allow you to make a 6 figure income working from home. This opportunity can enable you to work flexible hours that adapt to your family commitments. You'll gain the satisfaction of not having to take orders from an inconsiderate and unappreciative boss or having to deal with petty office politics. Instead you'll feel the empowerment of being your own boss and calling the shots in your work and life. Plus, you'll experience the fulfillment of helping people with your skills.
Create a Unique Way to Earn Income by Becoming a Buyers Agent
I'm sure you're itching to know what opportunity I'm referring to by now. I'm talking about becoming a real estate buyer's agent. What is a real estate buyer's agent? Your probably already familiar with the role of a real estate agent.
What is a vendor's agent?
Traditional real estate agents, or vendors agents, provide professional representation on behalf of the vendor in a real estate transaction. They help the vendor get a property ready for sale by organising photos, writing a property brief, advertising and marketing the property, organise and facilitate inspections, collect offers from interested buyers and negotiate on behalf of the vendor (or seller) of a property.
Generally speaking, their primary objective is to obtain the maximum possible price with the fewest conditions.
What is a buyer's agent?
Contrary to a vendor's agent, a buyer's agent is a real estate professional who works on behalf of the buyer. They help their clients find, analyse, negotiate and purchase real estate. Their objective is to find the ideal property which matches their clients' needs and purchase it for the best possible price. Simply put it evens out the property playing field which has historically been weighted in favour of vendors.
Why is there a Business Opportunity as a Buyer's Agent?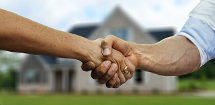 You wouldn't go to court without a lawyer to represent you, would you? Buying property is the single biggest purchase the majority of people will ever make in their lifetime, professional representation in a real estate transaction can save the buyer tens or even tens of thousands of dollars. Additionally, employing a property professional makes the entire property buying process from search to settlement a breeze for the buyer. Buyer's agents can bring tremendous value to their clients who typically identify as one or more of the following:
Time poor professionals
First home buyers
Investors (local, intercity, interstate, overseas)
Those seeking a stress – free real estate transaction (auctions can make even the coolest lose their head)
Those seeking to get a genuine property bargain or wanting to ensure they get the best possible outcome
Why become a buyer's agent as a way to earn money from home?
There's a tremendous opportunity that exists out there. In addition to the perks of being your own boss, flexible working from home arrangements, low startup and ongoing costs, buyer's agents generally get paid a percentage of the sale price of a property which can be anywhere from $5000-$15,000+ per property purchase.
That means that just one property purchase a month could lead you to a solid six figure income.
Though already quite established in the US, the industry here in Australia is a growing demand and is still only in its infancy. There are some 75,000 registered real estate agents in Australia but only about 800 of them represent buyers.
What skills does a buyer's agent need?
If you're looking to become a buyers agent to earn more money from home, then here are some of the key skills you'll need to learn.
Essentially buyer's agents are bargain hunters. They know how to find a good deal. They can instantly recognise a good deal when they see one and be able to act quickly to submit an offer. You then need to negotiate effectively and seal the deal.
Attention to detail and accurate research is a must. In addition, good people skills are essential. You'll need to be able to understand your clients needs and communicate well with them. You want your customers to feel comfortable throughout the process.
You also need to be assertive when required as you'll have to go toe-to-toe in sometimes tense negotiations with vendor's agents.
How to become a buyer's agent
The exact process of becoming a buyer's agent will vary vastly depending on where you reside and the local regulations. That's beyond the scope of this article, so you'll have to do a bit of research into exactly what qualifications are required for you to practise as an accredited buyer's agent in your local district.
I hope this opened up your mind on a different way to make money from home. I really enjoyed sharing my knowledge of buyers agents with you, and hope you found it useful. I'm sure a lot of our work from home mums out there probably already have the unique skills to become an agent. This just might be the vehicle for you to create a good income, without compromising on family-time.
Andre Pierra is the director of Bright property Advocates – a buyers agency located in Frankston, VIC, Australia. You can find out more about Andre and Bright at https://brightadvocates.com.au