Building A Profitable Business As An In-Home Massage Therapist
Whether you are a super busy mum with a hectic schedule, which makes you feel more stressed than satisfied, or you are the one who just attained a degree in massage therapy, you've come to the right page.
As a mum, you must have dreamed of working from home at least once in your life. What if we tell you that your dreams can finally become a reality? As an in-home massage therapist, not only will you have more time for your loved ones, but you will have the opportunity to work from the comfort of your home while enjoying the beautiful scent of aromatherapy oils all over your living space. Sounds great, right?
Before we move onto how to set up a profitable home massage business, we will provide you with an insight into massage therapy and its benefits.
What is a Massage Therapy and Its Diverse Types?
Massage therapy is one of the oldest known healing methods of manipulating muscles and other soft body tissues in order to relax the body and mind, increase blood flow, and lower pain. The massage therapist uses their hands, elbows, fingers, forearms and feet to operate the patient's muscles, tendons, ligaments, skin, and connective tissues. This hands-on practice's main goal is to affect the client's psychological and physical changes while decreasing tightness and pain.
There are more than 80 massage therapy types, but the most common ones are:
Deep tissue massage is a massage style focused on specific body areas to break up knots and loosen tightness.
Swedish massage is based on smooth strokes, friction and kneading to increase the muscle's flexibility and motion.
Shiatsu massage uses pressure, tapping, squeezing, and rubbing along the meridian and other parts of the body to enhance the flow of the life force called "gi."
Trigger point or pressure point massage mainly focuses on specific myofascial trigger points to relieve pain and dissolve painful knots.
Massage Therapy Health Benefits
Massage therapy has long been known as one of the most effective techniques for restoring overall well-being. Diverse studies have shown that massage is beneficial on so many levels, starting from:
Reducing stress
Releasing tension and anxiety
Promoting better health
Improving sleep patterns
Reducing chronic and lower back pain
Regulating high blood pressure
Contributing to the overall well-being.
Some researchers have discovered that massage therapy helps people who suffer from life-threatening illnesses recover faster.
Is Massage Therapy a Rewarding Career and Why?
A massage therapist is the one who makes a difference in people's lives by leaving a positive impact on their psychophysical condition and helping them feel better. Their role is crucial in relieving the pain, decreasing the stress and improving the overall client's health.
So, consider this job only if you enjoy working with people and helping others.
What About Working As An In-Home Massage Therapist?
Private home massage has increased popularity in the last few years, particularly in Australia. It is an attractive and rewarding career for every busy mum who is sick and tired of juggling between their full-time job, children, and domestic obligations.
If you find yourself in this description, know that you are not alone and that home massage therapy might be a perfect career choice from which you can benefit in the following few ways:
Being your own boss;
Set your own schedule;
Bring significant income (in Australia, you can charge a one hour session for $70 – $140 depending on the type of massage being provided);
Spend more time with your kids;
Work from the cosiness of your home;
Or, work while travelling!
Here are some more reasons to start a home-based business.
Mums worldwide have turned to home massage therapy as the ideal career opportunity that offers them a high income, more time for their family, flexibility and freedom!
How to Become a Massage Therapist in Australia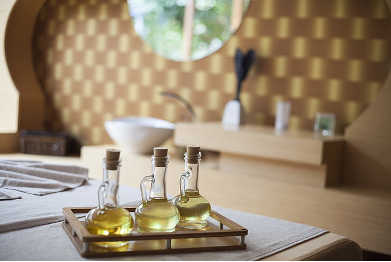 If you plan to build a profitable business as an in-home massage therapist, first, you should qualify for remedial massage therapy. In Australia, you would need to complete your course of studies at a Register Training Organisation (RTO) in:
Certificate IV in Massage Therapy (HLT42015) and
Diploma of Remedial Massage (HLT52015).
If you wish to specialise in certain massage techniques (e.g. Deep tissue therapy, Sports massage therapy, etc) there are also accredited courses available for further studies.
Once you obtain the necessary qualifications you're free to start your home massage business.
How to Set Up a Profitable Home Massage Business?
Now, it's time to move onto the next step – gaining some experience by practising your new skill as a volunteer or assistant in a spa. Once you feel ready enough to start working from home, you should set up a perfect and profitable working environment for both your potential customers and you. Here are some helpful tips:
Provide your future clients with a quiet room, preferably without any potential distractions. Make them feel comfortable and in the right hands.
Purchase all required and high-quality equipment to avoid possible additional costs: uniform, massage table, chair and supplies (towels, sheets, aromatherapy oils, creams, and adequate bag so you can have all your equipment well-organised and in one place).
Consider adding a stereo with chill-out music, so your clients can fully immerse themselves in the process of relaxation.
Feel free to add anything you think would help your customers feel comfortable: aromatic candles, dim lighting.
Pros and Cons of Running a Private Home Massage Business
Pros
You're your own boss and decide on working hours;
You save your time and energy since you don't have to travel to work;
Since don't have to travel to work, you save on your car running cost;
Freedom to create your own marketing strategy;
More time for your family and yourself.
Cons
You need some capital for start-up costs;
Licensing and insurance costs.
Purchasing equipment and supplies;
It requires self-discipline;
You need to have extra space at home for your practice.
How to Promote and Market Your Home Massage Service?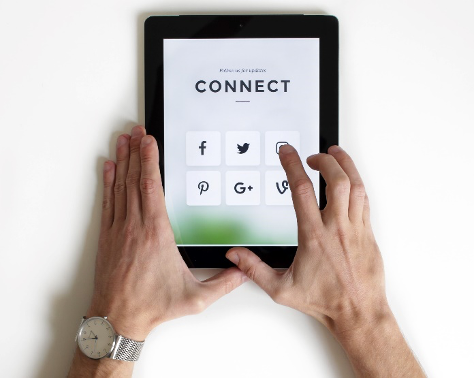 Engage in digital marketing
Have a business website and showcase your skills and services. Connecting with people is crucial for a successful home massage business and having a reliable digital marketing expert run your website is a plus! A business website will contribute to your authenticity and connect you with potential customers. If you want to be noticed, it would also be great to organise a health fair with your fellow massage therapists to showcase your expertise. Here, you will have a 10-minute demonstration, so make sure no one forgets your skilful hands!
List your business on high authority and relevant directory sites, such as Remedial Massage Melbourne (RMM). This is the largest massage directory in Melbourne and regional Victoria that hosts over 2000 health therapists. They will help any small business in the massage industry become visible to a large community of massage therapy lovers.
Promote on social media. Today, if you're not on social media, it's like you don't exist. You can promote your services on Facebook, Twitter, Instagram, or any other platform you love to use. Keep your content fresh and friendly.
Join a professional association and networking events
Being an accredited member of a relevant professional association and visiting networking events are the best ways to expand your network and be up to date. Besides, you will join many professors, trainers or even classmates, which is also an excellent opportunity to expand your knowledge and be noticed in the massage industry world. Here are the top 3 massage therapy associations in Australia
Your Home Massage Business Starts Today!
Put your time and energy to good use with a rewarding career as an in-home massage therapist and have the best work/life balance you always dreamed of. There is no better time to start than today!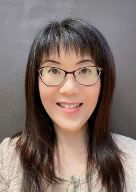 Sandy Siu is a work-from-home mum who runs Remedial Massage Melbourne, an online business directory site that helps local businesses in the massage industry grow online. This website aims to connect massage and wellness seekers with service providers in their local area. As a small business owner and a mum with a hectic schedule, Sandy has learnt to take care of herself by regularly visiting her favourite local parlour. Occasionally she also takes her family out to a beautiful town in regional Victoria, where they enjoy a luxurious spa holiday together