5 Ways To Make Money Online From Home
As a part-time elementary school teacher, you probably wouldn't find it hard to believe that I'm always searching for ways to make money online from home. Thanks to the new technology and a thing called the internet, it is easier now than ever before to create multiple streams of income. I'm going to give you some ideas on how to do just that. But before I begin, you may have heard that there are a lot of scams in the world of the internet. Well, I'd be lying if I said that there weren't. In fact, if something sounds too good to be true, then I would steer clear of it. That being said, if you are prepared to put a bit of time and effort into it, you can make some extra cash online. Here are some ways in which to do that.
Proven Ways You Can Make Money Online
1. Online Garage Sale
This is a great way to assist when you are downsizing in your home. Instead of taking a chance of getting rained out with a yard or garage sale, why not turn to online sales sites to move your items? You don't have to move them in and out of the house and you can take your time selling. Plus, you can keep rolling out something new to sell on an ongoing basis. In fact, you can turn this into a business where you become a reseller for others trying to downsize.
Blog Your Way Into The Internet
Hey, if you have something to say, I'll bet you that someone out there will be interested in reading your thoughts. After all, you are doing that now with mine. Blogging was something I got introduced to and I've enjoyed it ever since. Essentially a blog is an online journal but you can turn it into a money-making opportunity by writing about things that interest others. Once you build an audience you can monetize your blog with product sales related to the topic of your blog. I usually write about my cats and I promote cat products by writing about which ones I think are the best. Such as this article "Best Cat Trees Under $100"
Become An Online Affiliate Seller
Here's a great way to get introduced to the world of online marketing. When you become an affiliate marketer, you earn commissions on products sold to people who follow links on your web or blog pages to specific items. I use affiliate sales in a few of my online projects and it has generated potential to become a solid source of passive income. It is well worth exploring as you may never know what you can leverage from your personal knowledge into extra cash if you don't.
Teach Others Through Webinars
This is a topic that comes up in the staff room frequently. All of us teachers can use our knowledge to provide lessons online via webinars if we wanted to. The way in which I'd gain revenue from such a venture would come from paid registrations from those who want to view the online course. It's something I need to look into further but it would be effective and another idea you could look at as well.
Turn Your E-mails Into Cash
It's called e-mail marketing and I was surprised to learn that it is so effective. After looking into it, it made sense. You are sending an offer to someone directly to their inbox. There's no better way to reach potential customers in such an affordable manner. First off, you have to have something to sell and then you start to collect e-mail addresses. There are software programs that will make it easier but the bottom line is that you could make some decent coin just through e-mails.
Making Money Online From Home Is Easy
If it was really difficult to find ways to make money online from home, there'd be a lot less people doing it. What I like about this form of passive income is that I am at a point where I see a trickle of income being generated through some of my affiliate marketing efforts. It allows me to continue to work as a part-time teacher without the stress of trying to either find full-time work or another part-time job to fit around my current situation. Plus, online marketing means I have the potential to earn a little 24/7. While my cats may not understand why I'm on the laptop so much, they do benefit from me having more time at home to spend with them.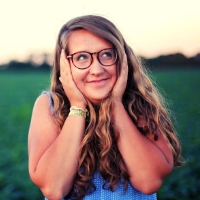 Jeanie aka CrazyKittyChick
Jeanie is an elementary school teacher by day and cat blogger for Top Cat Condo by night. When she isn't preoccupied with her two mischief makers (Doogle & Roger) she's exploring and sharing new ways to make money online.