Work at Home Mums Turning Ironing into a Profitable Business
SUPERWAHM TO SUPERHERO…IRONMA'AM
There are many ways to make easy money working from home.  This article will tell you how to make easy money doing something most people dislike – ironing!
If you're like most mums, you probably dislike ironing.  Me too!  Wash it, hang it, bring it in, iron it, fold it, kids wear it….repeat!  If only we were fish and chips – we could be wrapped in yesterday's newspaper and not worry about the above!  But I digress.
When my older 2 children had started primary school, my expenses also started to increase.  We now added dance lessons, swimming lessons and gymnastics to the list of how to spend money on children without really trying.  I had to increase my income.  Look around and be creative.  Ironing was something I was already doing so now to scale it and make money.
I drove an 8 seater van so I had a steel bar added across the luggage hold area.  This became a clothes hanging space.  I talked to all my friends and told them I was starting an ironing service.  Pick up and drop off next day.  I stopped taking new orders within 2 weeks – I had 7 families!
All the families had different ironing requirements so I was able to charge differently and accordingly.
One family just wanted the husband's work shirts ironed – he wore 14 per week (don't ask!) so I charged a flat $60.00 fee.  They also provided a lollipop for Luke, my youngest who was 3 at the time, every time he asked for the payment.  You're never too young to be an entrepreneur!
Another family wanted me to hang their clothes on the hangers in a certain way – thank you, I'll charge extra for that!
My favourite was a family of mum, dad and 2 young children.  They all had super king size beds – you know the type you can roll over 12 times and still not fall off?!  Anyway, they wanted the complete bed setting ironed every week.  That is 3 pillowcases (don't ask!), doona cover (we're talking thick, luxurious and braided!), top flat sheet and bottom fitted sheet per bed.  I would spread the bedding on my dining table, iron and then fold everything up and squash it back into the small ironing basket it came in.  I charged $15.00 per set in addition to their normal ironing.
I usually made around $300 per week ironing.  It averaged around 10-14 hours per week with pick up and delivery.
If ironing is something you feel you would be able to do to earn money, here are a few tips.
5 Tips for Turning Ironing into a Profitable Home Based Business
Firstly, make sure your car is big enough to hang items properly if you are delivering back to the customer's house.  Nobody wants to pay for ironing that arrives crushed.
Secondly, don't take on anyone who is more that 5 minutes drive from your house.  You don't want to spend time in traffic.  Also, make pick up and delivery times to suit you, otherwise get your customer to drop off the ironing.
Thirdly, invest in a lightweight steam iron.  These are a little more expensive than a normal iron but will cut the time spent ironing and will save your arm and shoulder from getting overworked and sore.
Lastly, try not to use any ironing/starching products or sprays.  Mr "14 business shirts" wanted a starch spray used so I had to put old newspaper (remember fish and chips!) over the floor to stop it going sticky and I used a separate iron to stop any build up on my steam iron.
If you wanted to scale this idea even further, get other people ironing for you and you do pick up and delivery.  You pay the others less than you receive, creating greater profit and giving you more time to get more customers.
It really is easy to make money working from home.  Even if you were to iron for 2 other families and received $50 per week for it – what could that buy for you?
Remember, look around you, get organised and be creative and you too can make easy money working at home.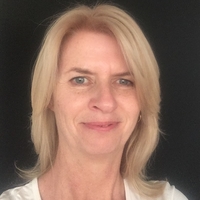 Yvette is a stay at home mum who is able to earn an income whilst working around her children by being creative.  She is co-founder of Strathfield Web Design, designing, creating and managing the online presence of local businesses.