How mums can make money in the share economy
Over the last couple of years a new type of player has come to the fore for making easy money working at home.  By now you would have heard about Uber or other ride sharing companies and Airbnb or other home sharing companies.  Airtasker is another share economy.  What are all these companies about and how can you make money being part of them?
What is a Share Economy?
Firstly, what is the share economy?  It's an interesting concept.  Basically, you are working for a company that doesn't own any plant or stock and doesn't employ you as staff.  They only provide the transactional platform that allows the customer to connect with the service provider – you!  They organise your payment and take a commission for doing so.
Make Money Driving
Uber or ride sharing.  Once your children have left for school for the day, why not hop in your car and spend a few hours driving people around like a taxi.  Go onto the Uber website, or other ride sharing companies, and register and then be verified.  You can work your own hours and be paid directly into your bank account.  Customers use their app to "call" a ride.  If you are in their area you can either respond or, if you don't like the look of the customer, decline.  All you need is a clean car and a smart phone.
Make Money from a Spare Room
AirBnB or home stay.  This is a more invasive option but some find it works for them.  You are basically providing overnight accommodation for customers.  There is no set ruling on what this entails so long as it is advertised accurately.  AirBnB was started by a couple of men who provided an air-bed (hence "AirB") to stranded conference attendees in their lounge room.  They also gave breakfast (the remainder "nB").  So if you have a spare couch, sofa, bed, room, bedroom, loft, unit, apartment, condo, house or just a beach combi van parked out the front, you can list it on AirBnB and get paid rent.  You don't even have to provide breakfast!  This can be quite profitable if you live in a tourist area or a hub that has inadequate hotel facilities.  Make sure you check with your local authority for any complying issues prior to listing your accommodation.
Make Money Helping People
Airtasker.  This could be renamed "service provider" because that really is all that is required.  This platform allows a "job" to be posted and anyone is allowed to reply.  It could be to pick up someone's dry cleaning, clean windows, run errands, assemble IKEA furniture (I'm sure this one is high demand!) and so on.  All that is required is a desire and an ability to complete the task.  Again, you get to choose what you respond to.  Is this something you would be interested in?
Make Money Helping People Online
Upwork or Freelancer.  Are you any good at content writing?  Do you have an online skill like logo design or similar?  Maybe you can join an online freelance platform like Upwork and make money writing for someone else.  There are a host of different skill applications available.
The share economy is thriving and looks to be getting bigger.  Uber, AirBnB, Airtasker and Upwork are only 4 of the transactional platforms I have described.  There are many more.  Get online and see what interests you and what you feel comfortable doing.  You may be able to carve out a good income working around your children's school hours.  Also, the fact that you can work when you want is a great bonus for work at home mums.
Get organise, be creative and see what service you can provide that people are happy to pay for.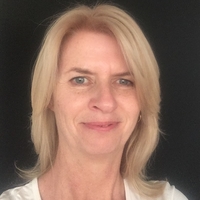 Yvette is a stay at home mum who is able to earn an income whilst working around her children by being creative.  She is co-founder of Strathfield Web Design, designing, creating and managing the online presence of local businesses.