How I made hundreds of dollars cooking from home
Cooking is one of my favourite ways of making easy money working at home.  I love to cook and bake.  I find most families tend to gather around the kitchen – it's the real social hub of the home.  I do have to remind my children that the fridge is not their friend – they seem to open the fridge door more than I blink!  I like to cook because it allows me to be creative, I can use natural, wholesome ingredients including a sprinkling of love and it's cheap when feeding many.
Find Customers
My husband always takes his lunch to work.  It usually consists of last night's dinner.  His colleagues often comment on how good his lunch always is.  That really is a true statement, not just me talking myself up!!  Anyway, some started asking for a sample.  Then a few more asked for a sample.  So, I got creative and decided to scale.
Create Demand
I started making savoury finger food, such as sausage rolls and quiche tarts, for him to take to work on a Monday.  I charged between $1.50 and $2.00 per item.  They were devoured instantly.  Bingo!  I had them hooked!  So, on a Friday, I sent in flavoured muffins, charging the same price and again, they went instantly.  I now had an audience.  I would send in savoury on a Monday and sweet on a Friday.  I made sure there were never enough for everyone – this created urgency and demand.  They sold out every time.  I would also change the flavour every week.  I made good quality, natural, flavoursome food without additives (except love).  It is also known as good ol' fashion cooking.  My husband's colleagues could buy mediocre at the corner café – here they were happy to pay (half price) for excellence…ok, now I'm talking myself up!  After paying for ingredients I would make about $60 per week doing this.  Not a lot of money but then not a lot of effort and I really enjoyed it.  It was enough to put petrol in my car for the week.
Expand your Market
I also took the cooking idea one step further.  I approached a stall holder at the markets where I was buying my produce for my fruit and vegetable boxes.  He had about 10 staff.  These men would start work around 2am and finish their work day around 10am.  I would cook "breakfast" for them at home and then deliver it.  By breakfast I mean a proper dinner..just served in the morning.  I would get money to buy ingredients, they were usually fed steaks or roast with all the trimmings, and I would cook the meal at home and then deliver and serve it.  I picked up the dirty dishes the next day when I delivered a new meal.  The men loved the home cooked meal – several of the men were single and would otherwise survive on fries and pizza.  Other than my children being annoyed at being woken to the smell of bacon and not being able to eat it, it worked well around dropping my children at school then going on to serve the breakfast.
In addition to the money given to buy ingredients, I was paid an additional $250 per week for my time.  They then asked if I would clean their office and paid me an additional $50 for that per week.
If you are a lover of cooking, try this!  Are there any large corporations nearby that you could approach to sell your wares?  Do you know anyone who owns a café and would like to sell home baked goodies?  People love home cooking but if they work full time they may not get a chance to cook – this is where you come in.  Provide a service that people want and they will pay money for it.
What do you like to do?  Can you make money from your hobby or passion.  Remember, look around you, get organised, be creative and you too can make easy money working at home.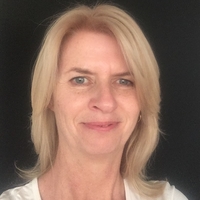 Yvette is a stay at home mum who is able to earn an income whilst working around her children by being creative.  She is co-founder of Strathfield Web Design, designing, creating and managing the online presence of local businesses.