Turning a Hobby into a Work at Home Business
3D printing as a hobby has seen an unprecedented growth rate since 2020. This is a fun and fulfilling way to convert ideas into eye-catching and functional physical objects. For work-at-home-moms, setting up a 3D printing business presents an exciting way to make some cash off your hobby while keeping an eye on your kids. And as you're about to find out, niches for profitable 3D printing business are endless. Your imagination is your limit.
Where do you start in the 3D printing business?
Step 1: Get a Good 3D printer
If you already have a printer and you've been printing for some time, establishing a 3D printing business will be relatively much easier for you. Otherwise, you want to start by thinking about the ideal printer for the job between SLA and FDM. Whichever technology you choose to go with, you'll also need to learn its ins and outs before venturing into offering a 3D printing service for money. It's always a good idea to check out 3D printer reviews for the best value 3D printers to help you make a decision that will support the goals of your printing.
3D printing professionally does present some challenges, so finding time-saving ideas and tips from the best 3D printers will make your printing journey easier.
A few years back, FDM printers were my number one recommendation for this fledgling cottage industry and starters looking to join the 3D printing world. This was particularly because of their relative affordability and overall ease of use. That has changed significantly in recent years, though. Today, these 2 technologies come at around the same price point. They are also equally easy to use once you get a good hang of the process. Of course, each of these technologies has its benefits and pain points.
SLA 3D Printers – the best idea for making money from home?
SLA 3D printers are known to print models with much better quality and definition. This is a huge bonus for a hobbyist who wants to make money from 3D printing.
One downside of SLM printers is that they can be incredibly messy. The printed models often require extra cleaning and hardening steps, which further prolong the printing process.
One more thing: the resin used in SLA printers naturally gives off fumes that may irritate the lungs. For that reason, it becomes necessary to get a little bit more creative if you are wanting to work at home with children.
FDM printers – are still a viable option for a home business
Using an FDM printer means that you have a wide range of printing materials at your disposal. Most of these materials are reasonably priced and are much easier to use. Also, these printers have significantly large print volumes. This is an advantage because it gives you more options on the type of 3D printing business you can get into.
The most referenced downside of this technology is print quality when compared to SLA printers. In most cases, your models will require a lot of post-processing to attain the desired finish look.
Step 2: Identify a Profitable Niche
Whenever the idea of starting a 3D printing home business is mentioned, the first question that most people ask is, "what can I 3D print to make money?" This is a good question, and it's always the beginning of most of the successful 3D printing businesses in the market today.
You should know that 3D printing is extremely diverse, and there are hundreds of other easy, low-cost marketing ideas for work at home moms. Of course, like any other small business startup, it's critical to narrow down to a target niche when setting up a local 3D printing service. I've found this strategy very cost-effective, especially when marketing my newly established ventures. But most importantly, being niche-specific tends to make you an expert at your craft, which will attract lots of return customers. And that's exactly what you want.
It also pays to choose a niche that's aligned with your passion. Besides making money from your 3D printing business plan, you'll be more sated and happier overall because you're doing what you love.
Step 3: Selling Your 3D Printer Items
After successfully starting a 3D printing business at home, the next step is to make your products available to your intended market. Setting up a website or blog is one way of selling your prints. One benefit of selling on your website is that you have absolute control over what to sell and how much. But keep in mind that you'll need to create traffic to the site yourself. Other incredible options include setting up a store on Amazon, Etsy or eBay.
Best 3D Printer Home Based Business Ideas
Here are profitable 3D printing businesses that I find very popular today. Note that there's stiff competition in most of these niches. But that should tell you that there's a market and money to look forward to. If you can put in the time and effort to separate yourself from the rest, it's possible to make a wage at almost any kind of 3d printing business listed here.
1. Miniatures
The number of tabletop and board games that use miniatures has increased immensely over the last couple of years. This explains why the demand for these plastic actors is ever at its all-time high.
The advent of cheap 3D printers now offers gamers the option to print their models. However, when you factor in the cost of setting up a 3D printing station and the time it takes to print these playthings, you realize why most gamers still prefer to buy their miniatures. These are among other reasons why miniatures are by far one of the most profitable 3D printing niches to try today.
2. Animal portraits
Photography undoubtedly offers an incredible way of preserving the memories of our 4-legged, winged, hairy, and feathery pets. But 3D printing goes an extra step to create a physical replica of these no-human best friends. As you probably know, pets are, for most owners, an integral part of their family. Therefore, it's not surprising that most pet lovers will, at the least, fancy the idea
3. Lithophanes
The art of the lithophane may be dated, but I doubt it will ever get old-fashioned. For those unaware, lithophane is a special art where a highly detailed image or photo is embossed on thin material with varying thicknesses. The true beauty of the image is revealed after the lithophane is placed in front of a source of light.
Back in the day, the art of lithophanes was reserved for experienced artists who carved the intended image out of porcelain. Today, 3D printers have made lithophanes one of the most interesting creations for hobbyists. With just a few clicks, you can convert almost any digital image, such as a childhood photo or your pet's photo, into a lithophane. This sounds like a cool idea if you want to 3D print more personalized items for gifting or selling.
4. Children's room décor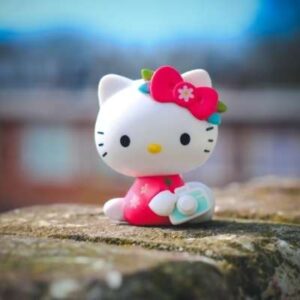 The biggest advantage that 3D printing offers is the ability to print almost anything. When it comes to the kids' world, there are an infinite number of objects that you can 3D print to decorate their rooms and keep them tidy. You will find hundreds of cool 3D prints that you can create for the kids' market, try searching Thingverse for child-theme STL files, like marble machines, mushroom lamps and astronaut wall sculptures. The sky is the limit in this category.
5. Custom parts
3D printing prototypes is another very profitable niche that has proved very successful for most hobbyists. If creating print models of engineering and architectural parts is your taste, this is one of the best forms of 3D printing businesses you may want to consider. Technical universities, real estate firms, and engineering and architectural companies often need printed replicas of their projects. Setting up a 3D printing business anchored around this will create some money, of course, with good marketing.
As you wait for big orders from large companies, you can keep things running by printing plastic parts that are in demand but unavailable in the market. Think of car replacement parts, bike parts, parts of houses, and even furniture.
6. Fake nail extensions
The fake nail industry is a $2.3 billion industry- no wonder it's among other lucrative business ideas for 3D printing. Fake nail extensions are relatively cheap and quick to print, and they offer a significantly high resale value. Nail extensions have become a vital accessory for most women today. And because nails are highly customizable, you're able to meet the needs of a larger market, which means more business.
7. Necklaces and earrings
3D printers are not meant for creating product mockups and figurines only. With just a little imagination, you can make money with your 3D printer by printing necklaces and earrings to complement different looks. Printing jewelry affords you greater flexibility in design while allowing you to create elegant pieces that your target market will love. Unlike printing prototypes, jewelry can be printed on almost any non-industrial 3D printer, so it will be much less hassle for you to start a 3D printing business at home around this niche.
8. Slippers and footwear
You must have realized that 3D printing is being used in pretty much any field today. The footwear department is not an exception. Printing slippers, shoes, and inner sole and outsole provides another great opportunity to make money with a 3D printer. These products are generally less involving and extremely customizable. Shoe manufacturing giants and professional designers are looking for highly functional shoe and slippers designs on a budget. If you think that you have what it takes to revolutionize the footwear industry, this is another excellent opportunity to showcase your skills and make some money while at it.
9. Phone cases
People worldwide are looking for ways to inject their individuality into the one piece of technology that they can't live without- the phone. The phone case is one easy way of doing this. This explains why the 3D printed phone case business is such a massive market today. There are tons of benefits to building a 3D printing business around phone cases. The production cost is relatively low, and you can sell them both online and in a physical shop. Also, people are constantly upgrading their phones, so this will be a long-lasting business.
10. Foodie niche- 3D printed food
Food printing is an upcoming trend in the 3D printing industry. Although this technology is still in its infancy, experts and enthusiasts agree that the future looks promising. 3D printing food means creating food items by extruding edible ingredients onto a printing surface.
3D food printers work just like FDM printers. However, instead of plastic filament, they extrude food materials, such as chocolate. These foods may sound strange, but they are completely safe to consume, provided they are prepared in a clean environment.
For work-at-home-moms who may want to venture into this niche, there are lots of 3D printed food projects worth considering, including:
Chocolatier
Sweets
Edible wedding cake decorations
Pizza
Cruelty-free meat
Biscuits
Sugary treats
Although 3D food printing has been around for some years, it's not popular yet. But this is expected to be the future of fast foods as 3D printed food is not only healthier, but it's quicker and requires less time to create.
The biggest barrier at the moment is the cost of equipment that's required. Most of the best 3D food printers, such as Foodini Natural Machines, ByFlow, and Mmuse, cost between $4000 and $5700. The Procusini, which comes at around $2600, is much cheaper compared to the rest. But this price tag is still way higher than what most typical FDM printers cost.
Bonus Idea: Selling your 3D models
So far, I've shown you how to earn money with a 3D printer by printing and selling objects. But do you know that it's possible to make money from 3D printing without owning a printer? One way of doing this is by converting an idea into a 3D model and then selling it.
Not all hobbyists who have a printer (or access to one) have the time and skills to make digital 3D models from scratch.
If you can offer great designs at a reasonable price and share them as printable files, this will surely be a good opportunity to earn from 3D printing without buying a 3D printer.
After designing your model, you'll need to present it before your target market. Luckily, you won't have to go knocking on people's doors. There are tons of sites that act as selling platforms for high-quality 3D printing models. For best and fastest results, choose an online 3D marketplace that matches your model's theme.
Are you ready to start your 3D Printing Business?
Once you have your printer, and have chosen your business idea, research the market and start reaching out to potential clients to test your products.
Wherever you choose to establish your home-based 3D printing business, combine quality products with reliability and impeccable customer service. This will make you stand out as a business that is "customer-focused", and success won't be far away.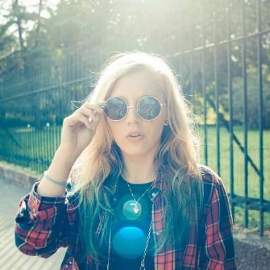 Lyndsey Rhodes is a 3D printing enthusiast & a self-taught STL designer, a blogger, and mother of two boys. She loves designing 3D models for makers, and testing them on her Creality Ender 3 Pro 3D Printer. She also runs Best 3D Printer Tech with her partner, where she writes helpful tips and 3D printer reviews for those who share her creative interests.