Work From Home As A Keto Diet Supplier
Live the dream of working from home by starting your own Keto Diet business
Have you ever dreamed of working from home, and spending more quality time with the kids? The great news is it's actually possible! With the recent changes of 2020, working from home in general is becoming a lot more popular. And with the changes to digital advancements, this opens up a whole range of work-from-home opportunities that can be explored.
What is a Keto Diet?
These days, people are becoming more conscious about their health, especially recently when a lot of us have experienced time of home quarantine. People of all age groups have now started paying attention in making healthy choices for eating and even following eating plans such as  Keto diets, low-carb diet, intermittent fasting, etc.
Amongst all these styles of eating, the Keto diet in particular has become quite popular. It's being practiced by many people as it includes eating high fat and low carb meals. One of the main reasons for it's rise in popularity is the ease of daily food preparation, especially by stay-at-home-mums.  In fact, when you google the term "diet" you will find a plethora of new diet trends. But what's interesting is that Keto is a central theme to most of these trends. What once was old is new again!
How to make money from home with Keto?
Preparing Keto-based food has become a popular business idea for mums who are at home and taking care of their family.
To run a Keto diet-related business, it assumed that you have practiced this type of eating personally and have achieved the desired results.
This is important because your audience will ask questions about the same to you.
If you're thinking that running a keto-based business is a good idea for you, then here's some quick tips to get you started as a Keto diet supplier queen:
Start your Keto Business by Blogging
The first step that you can take towards your new business is to start your own keto blog. You can use this blog to provide information to your audience about the Keto diet, food items, routine, quantities to be consumed, and some tasty, quick recipes etc.
Pick a website (domain) name that is relevant to your business and begin by posting content on your site.
Once you build up your audience, you can start posting more keto-based recipes. Now you can start spreading the word amongst your audience about your vision of selling Keto diet food . Your target audience could be customers who can't cook at home, or perhaps busy work at home mums who don't have time to cook these meals.
Create a Keto YouTube Channel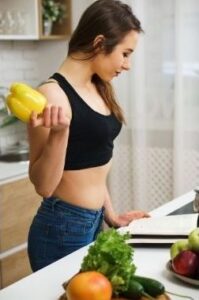 YouTube has become an essential element for online marketing. Statistics have shown that YouTube videos are very effective in spreading ideas and reaching out to target audiences. So, if you're looking to expand your business reach, you can start your own YouTube channel and create videos about the benefits of Keto Dieting, healthy recipes, and much more.
Below are some ideas of the topics you could create You Tube videos for:
Keto breakfast ideas
Keto grocery haul
Keto snack ideas
Keto diet plan examples etc.
Keto videos in You Tube are getting really popular and gaining a lot of views worldwide. So, with the right approach, you may end up building a global audience!
Open a Keto Specialist Bakery
Another business idea can be selling baked Keto-based snacks. This would require you to open a physical store, and you would need to pick a location that would have a high-foot traffic area for people wanting Keto foods. Key areas for people who are into Keto Diets would include places such as gyms, health spas, weight loss clinics, high-end grocery stores, etc. Keep in mind that the audience you'll be catering for will be more high-end as Keto baked snacks tend to cost more than other baked snacks and foods.
If you're looking to keep your business purely online, an alternative to opening a physical store would be to create an online (eCommerce) store. Using this method, you can bake your Keto food items at home and advertise these products online using Facebook groups, Instagram pages, etc.
Are you ready to become a Boss Lady and work from home with Keto?

Once you have the experience of practicing Keto Diet by yourself and know all the ways to follow it along with the food to eat, you can easily help others who are willing to practice Keto as well. As you can see, there's a range of businesses opportunities you can do from home. It all comes up to your creativity, especially if you are a mum at home and want to be that Boss Lady.
And remember most of all, that an inch of movement will bring you closer to your goals than a mile of intention. Start Now!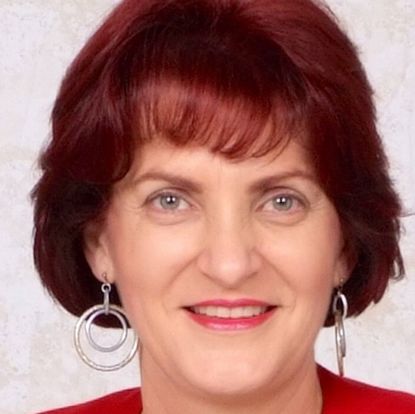 Maria Toman is skilled emergency nurse in the heart of Greater Sydney. Maria's expertise is in helping others to help themselves. She runs a local blog that shows how Keto diets are the new healthy way to lose weight and keep it off. Maria believes in empowering other work at home mums to help improve their health and their local business.