4 Super Smart Marketing Ideas For Your WAHM Business
Do you struggle with attracting new clients to your Home-Based Business?
Do you feel overwhelmed by all the marketing secrets out there promising the world?
Do you feel worried that you won't get your business to thrive?
Try out these Super-WAHM marketing strategies!…
These are all normal concerns for any mum who's starting a business from home. But you're not the only one that feels like this. It's just the nature of setting up a Home Business. So don't worry,  you can get your home business off the ground with some helpful online marketing tips.
Challenges of Starting a New Work At Home Business
One of the biggest challenges facing a WAHM is attracting new clients and keeping the business profitable. That's because without acquiring regular new customers, a business will stagnate.
You want people out there to take notice of you and the services and products you have available to offer them. In order to establish your business in the marketplace, you'll need to have a marketing strategy in place.
So take a look at these marketing ideas that may help you get one step closer to your goal..
Strategy #1: Start a Website For Your Home Based Business
A website is essential to any business because these days everyone is looking online for whatever it is they need.
Shoppers might be wanting to purchase online or are looking for physical premises. Either way, a website will advertise your home business even while you're building your brand on other platforms.
Your website can serve as the focal point of your marketing efforts. You can use it to:
Educate your customers and teach them about what you can do for them.
Present your products and services professionally and gain trust from buyers.
Keep your visitors updated with the latest news to increase awareness of your brand
Potential clients use websites as a gateway – so they can find out all about you and your business before they come to trust you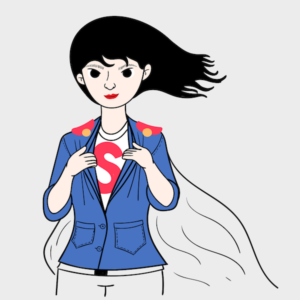 It's important to make sure your website includes well researched SEO elements in its design and build.  Search Engine Optimization (SEO) is fundamental to finding your ideal customers in Google by helping your website to rank in the search engines.
If you doubt the importance of having a website even if you are in a cottage industry home business all you have to do is look at the businesses and people you buy from regularly. How many of them own a website? And how many times you bought something based on what you saw on someone's website? We all like to invest and work with people we can trust. Your dream clients aren't any different.
A website can also direct customers to your business through email marketing, which brings us to our next strategy….
Strategy #2: Build A Marketing List For Your WAHM Business – Email Marketing
Building and managing an email list is a common and useful strategy you can use to promote your Home Business.
Most marketers start building their email list by providing a free report in exchange for an email address. Once you start emailing the people on your list regularly you'll notice how you can sell your new products and services more naturally.
Emails are a personal communication channel, and you can use them as a hotline to contact your customers whenever you have something of value to provide.
Visitors who come to your website hoping to solve their problems will gladly give you their email address when you provide them with a solution, especially if it's free. From there, you can send gifts, tips, and the occasional sales offer.
Building your email list has huge potential if you use it well. The best way to start is through your website. Because people coming to your website are already interested in what you are about and consequently will be more likely to become long-time email subscribers.
Cold Emailing is another facet of email marketing and it's fast, simple and effective, hence our next strategy…
Strategy #3: Evangelize To Strangers
Cold Emailing is similar to the old Door-to-Door Selling technique but much quicker and it works on a more amplified scale. And it's less threatening to your customer than face-to-face selling or Cold Calling.
How does Cold Emailing work?
Here's one simple method:
Open Google Maps
Identify all potential businesses you can work with
Create a Google Spreadsheet and save their contact information
Send personalized emails offering your products and/or services
Cold Contacting of any type is a numbers game, so if you can email enough people you'll find some of them will say yes to what it is you're offering. After a while of doing Cold Emails you'll build a loyal base of consumers that you can then add to your Email List in Method 2.
Strategy #4: Solidify Your Reputation on LinkedIn
Building a highly targeted network on LinkedIn can keep the customers coming through your doors. But first you need to define your target customer or at least have an idea of the type of person who'll enjoy and benefit from your products and services.
But, you say, "I'm just a WAHM selling my handmade accessories on Etsy. I have no business being on LinkedIn among the professional job seekers!"
 I hear you. But LinkedIn is really just another social network. These companies have flesh and blood people behind them.
Start sending personalized invitations to all the people in your target audience. As your network grows, you must keep creating content and promoting your products and services.
The time consuming task associated with this Strategy #4 is creating the content. But it's the part where you build personal relationships with everyone in your network.
And before long, people will start asking you about your products and services and where they can buy them.
Final Thoughts
Which of these smart mompreneur marketing strategies do you think could work best for you?…
I hope you got a few strategies here today for attracting new clients to your business.  In the end the difference between a marketing strategy that works for you or doesn't work for you depends on the time you put into it.
I recommend focusing on one idea at a time, especially if you're just starting out, so that you can get comfortable with the process before focusing on the next strategy.
For example, if you choose to start a website, focus only on that for the first few months before branching out to other marketing channels.
The perfect marketing strategy will attract more clients to your business on autopilot with the least effort from you and allow you to live the good life.
A website works for you 24 hours a day even while you're asleep. With the right website you will make it easier for customers to find you, learn about your business, and ultimately buy from you.
With all marketing methods, continuity is paramount. Keep building your network and keep publishing the type of content you know your dream customers want to hear.
Wishing you all the best with your SuperWAHM endeavours.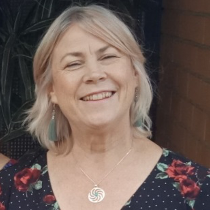 Ali Kennedy is a Work at Home Business Owner and she created her website company Accelerated Websites to serve other WAHM's who are looking for a website gateway for their dream clients. She is also a foster mum to stranded animals in need of some lovin' until they find their forever families.