10 Easy No to Low Cost Marketing Ideas for Work At Home Moms
Marketing – it's everything you do to sell your products and promote your business. But not all marketing is created equal. You want to use a marketing strategy that is not only effective, but also is low cost for your business.
The Purpose of a Marketing Strategy
The marketing strategy purpose is two-fold.
Firstly, you are making sure you are recognisable and memorable.  The more your branding is in front of someone's eyes the more they will remember you.  The more they remember you, the more you will be talked about and referred to.
Secondly, you need to provide a motivation and reason to come back and purchase from you, and a reason for your customers to recommend you.
Keep those two points in mind in any form of marketing strategy that you do. No matter what strategy you choose, your purpose must always come back to being recognisable and providing a reason for your clients to return to your business.
Top 10 Low Cost Marketing Ideas
So now we know our purpose, what are some marketing methods you could use to raise your business profile? Not only that, but what are some marketing ideas that are not going to break the bank before your business even gets started? Here are our top 10 low cost marketing ideas you could try.
1. Use your email signature feature.  Whether you're using your personal email address or business address, have your email software set up to automatically insert a signature that includes a clickable link to your business site.  Even better, add a short and memorable sentence that describes what your business does.
2. Use signature advertising on forums with a clickable link to your business.  Likewise, use a gravatar (www.gravatar.com) when you reply or comment on a blog.
3. Have a business blog and post in it regularly.  Not regularly twice a year – regularly each week!  Blog software is designed to be picked up by search engines almost immediately, the more you post relevant content with relevant keywords for your target market, the higher your search engine ranking will be, and the more people will see your site.
4. Sponsor competitions or events within your target market.  This has two distinct benefits.  It gets your name known in your market, and it can result in a higher than usual number of visitors to your website.  More visitors mean your search engine ratings go up.
5. Have a distinctive logo made for you and carry the same colours and design from your website, to your business cards, to your email signatures, to your gravatar.  Whenever your customers see something from or about you, it should be instantly recognisable as YOU.
6. Make a Strategic Alliance with a complementary business, which is a business promoting to the same target market as you but different products or services to your business.  A nappy/diaper maker teaming up with a designer of baby clothing.  A bag maker teaming up with a fabric shop.  A VA teaming up with a Web Designer.  There are so many possibilities here, both in the types of business that can team up to what that alliance can be.  Putting one of your business cards in with each product they send out.  Advertising in each other's newsletters.  Interviewing each other and cross-promoting.  Word of mouth referrals.
7. Publish online articles to sites such as Ezine Articles, LadyPens, The RepOZitory, and WAHM Articles.  Note that your articles are NOT advertisements for your business.  They are informative articles on a topic related to your product.  The advertising comes in the Information Box at the end, where you have your name, a link to your site and a sentence or two on what your business does.
8. Offer Loyalty bonuses or Referral Bonus's. Buy six and get one free.  12th month free.  Refer a friend and receive 15% off your next purchase.
9. Up-sell!  Every McDonalds' staff member is trained to ask, "Would you like fries with that?"  Offer accessories to your main product, even discounts if they purchase them together.  Many shopping carts have the capability to offer this, or the 'other customers who purchased product xyz also bought…'
10. Make sure your website is set up to attract search engines.  While Search Engine Optimisation (SEO) is an extremely in-depth and complicated topic, there are a few things that you can do to increase your chances of being picked up by search engines.  Use Alt text on graphics, particularly your logo.  Your index page is the page that is most often scanned by search engines; make sure it's full of keywords relating to your target market.  Keep flash graphics to a minimum (they don't get picked up at all).  Have a lot of keyword rich text throughout your site.  Look at your web statistics and it will tell you what search terms people are using to find you.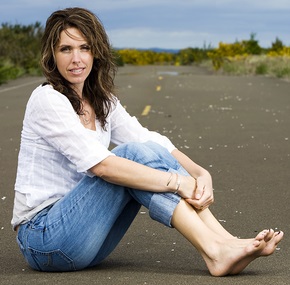 Melinda is the founder of SuperWAHM.com and started this site to share her best work from home ideas to help other Work At Home Mums become more financially independent and able to spend time with their families.