Is This The Ultimate Way To Bond With Your Daughter? – A Bespoke Pamper Session!
A classic SuperWAHM idea – bonding with your daughter in a truly enjoyable way…
The bond between a mother and daughter is special and needs to be nurtured. Having exclusive, quality time together is an important part of building trust that brings you closer to each other. It also helps create precious moments and unforgettable experiences that you can remember and laugh about in the future.
I am sure you already know the importance of spending quality time with your daughter and you have every intention of doing so. But life is busy and time passes quickly – this is especially true for mompreneurs working from home.
The two challenges that present us busy working from home mothers in this arena are:
Finding the time to make these memories and;
Choosing the activity to do together that will create a bonding and enjoyable experience.
One idea for a mother-and-daughter bonding experience is to enjoy a pamper session together.  This is about more than just getting your hair done. It is about allocating time together to have a shared experience, and what's more enjoyable than a little self-care?
A pamper session is a great gift for a teenage daughter
A pamper session is a beautiful gift that you can give to your daughter especially as she enters her pre-teens and teenagerhood. And what will make it even more special is to book yourself in too and have the pamper session together.
Aside from the shared time together, both of you can enjoy the relaxation and fun that this experience can provide. You can talk about deeper things with your daughter and get to know more about each other.
You could even take lots of photos of your special day together. Then perhaps collect the photos and turn them into a photo album. That way, you can revisit and enjoy looking at them together someday. This can be a special moment shared just between the two of you. Or if you'd rather – share the photos with pride and go out for dinner together afterwards – it's up to you.
The Super-WAHM Way: Make a luxurious day of it together!
When planning your pamper session together, you have the option of doing this all yourself in your home, going to a salon together, or getting a local stylist to come to your home.
For example, if you live in Sydney, you can hire a makeup artist in Sydney to come to your home. This will make it more convenient, more private and probably more comfortable for your daughter.
There are different kinds of pampering sessions that you can choose from. However, you can also customize your session depending on what you think is best for the both of you. Better yet, have your daughter pick what pampering services she would like to have.
Depending on your daughter's age and preference, there are different activities that you can choose from, such as:
Makeup
Hair
Nails
Massage
Facials
You can determine how simple or luxurious this pamper session is, based on what you and your daughter are comfortable with.
The benefits of a mother-daughter pamper session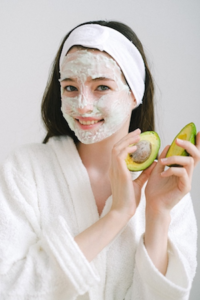 These pamper sessions have practical benefits for you too; getting your haircut can give you a confidence boost that'll last for weeks to come, not to mention keep your hair healthy.
Doing the pamper session together will also reduce the cost of having separate appointments, however, the undeniable benefit is the time that you can share together over this experience.
You can also have a glass of mock champagne and enjoy some freshly baked cookies while you enjoy your luxurious bonding experience. It's the best time to laugh and relax together creating new memories for you and your daughter to remember.
Having a pamper session is also a great way for you to relieve some stress from work. Your daughter can also forget some of her worries from her studies for a while. This can help clear up her mind, think about things more thoroughly and more importantly, gives her the space to talk about things with you.
The Super-WAHM Solution: Get a hairstylist to come to your house
As a wedding hair and makeup artist in Sydney, I have seen a trend in brides choosing to have a pamper session with their daughters before the wedding. This will give them a chance to talk about the upcoming big changes, adjustments, and create a space where the relationship is the priority.
When booking, you can discuss what you would like for your mother-and-daughter bonding day. This includes the types of products you would like to try, as some mobile hair companies that offer these pamper packages are also makeup artists. Speak to a few local, mobile pamper companies to find the service that you feel most comfortable with.
Share this confidence boosting experience together, making time to talk about the deeper things in life.
The possibilities are endless. A pamper session with your daughter is a great mother and daughter bonding experience that can be repeated as she grows up. You can be sure that you and your daughter will have an amazing experience together that you would want to do it again in the future.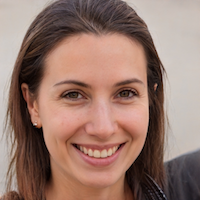 Ellen Pine is a working from home mother, who is passionate about finding the little tricks and tips to make life easier, simpler and hassle free for herself and for other parents. Ellen is a proud director of a thriving agency of hair and makeup artists in Melbourne, Australia.