Build It and They Will (Maybe) Come – Driving Traffic to Your Website
Driving Traffic to your Website
'Build it and they will come'.  Back in the wonderful halcyon days of the early internet, if you simply put up a business website you were considered to be cutting edge and would receive traffic and customers.
Unfortunately, that's no longer true.  Every single business website now has to compete with millions of others on the web and likely hundreds of those are all chasing after the same customers as you.  Now it's 'Build it – and hope like anything that they come!'
If that's enough to make you want to give up right now and go hide under a rock, there is some good news.  Really! There are ways to drive traffic and build your business in the cluttered environment of the internet.  And most of them aren't rocket science and don't require an advanced masters degree in psychoanalysis or computer science.  (Unless your business is psychoanalysis or computer science!)
How to Increase Website Traffic
Let's have a look at some easy ways to get your business out there and noticed:
1. Look at your website. REALLY look at it!  Now go and ask everyone you know who hasn't already seen your website to have a look at it, then ask these questions:  Is it attractive to your market?  Is it easy to navigate around?  Is it blindingly obvious what your business is and does?  Is it up to date?
2. SEO (Search Engine Optimisation). Your website is optimised for SEO isn't it?  If it's not, then get out there and get it fixed, like, yesterday.  Not having your site optimised for web traffic is the same as asking a blind person to find their way on a printed roadmap.  It's just not gonna happen!
3. Blog on baby! A blog is without a doubt one of the all-time greatest tools you can use to bring traffic to your site.  Constant new, relevant, interesting and keyword-rich content helps the search engines fall in love with you and your site.  Blog technology is optimised for search engines, most are set up to notify the major searchers (Google and Yahoo! for starters) as soon as you post.
4. Including keywords in your content. Keywords, relevant to you target market, are what search engines pick up on.  Ok, there's other stuff too, but this is a biggie.  And the keywords need to be used logically in your content.  You can't just type your keywords over and over and over.  Search engines aren't stupid.  Use them in your content, in written conversations on your blog.  Watch them be found.
5. Affiliates and Joint Ventures. Piggybacking on someone else's traffic.  Do a teleseminar with someone and promote to your newsletter list and theirs.  Sign up Affiliates to your site, you offer them free money if they promote your stuff to their list.  Totally win-win, as long as your stuff is good.  If it's not – make it fantastic first and then go for the Affiliates.  Any good shopping cart (I love E-Junkie) will have an affiliate program with it.
6. Guest posting. Piggybacking again.  You're doing a favour for someone by taking the weight of writing a post off their shoulders, and in return you get a link to your site.  Yup, that's a win-win again!
7. Advertise yourself in your email and forum sigs. Include your tagline that tells people what you're about and a clickable link to your website.  Don't just have the link, you need to tell people exactly what you do, and make it as clear and memorable as possible!  This one won't build a ton of traffic for you; however, it gets your name and business known, and who knows when Joe Blogs will be talking to a friend, who talks to a friend, who talks to a friend who happens to know you and knows that you're the perfect person to work with Joe blogs?
8. Web 2.0. Facebook, Twitter, LinkedIn, etc.  Join half a dozen online communities and build your networks there.  Be active in the online communities (but keep an eye on the time, they can suck up entire days in the blink of an eye!) Facebook and Twitter both have the functionality to automatically promote and link to your latest blog post.  Use the tools and make it easy for yourself.
9. Promote! Promote! Promote! Continually.  Don't quit.  Building a torrent of web traffic won't happen in a day and is unlikely to happen in a month.  Promotion builds momentum and it needs to be sustained.  A huge promotion this week and then nothing for a month is a sure-fire way to prevent any real action happening.
10. Buy Websites! Yep, that's right, we simply buy websites with the traffic we like/need and either re-direct it to our other websites OR place our existing monetisation methods onto that website. There's obviously a lot more to this strategy that you should learn – firstly you need to know how to buy websites and then you need to think out your strategy of what sort of traffic you want to buy or get by purchasing websites. Matt and I run workshops and courses on this and if your interested in reading a review of one of our buy and sell workshops or training programs then read this review of Matt and Liz Raad's courses here.
Obviously, there are a lot more ways to drive traffic to your website, some are free, some require a lot of hard work, some require largish amounts of cash and a web designer.  This list is simply intended to get you thinking, and in a marketing mindset.  Everything you do with your business is marketing.  Everything.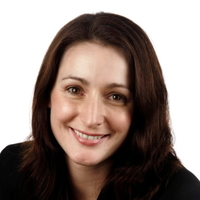 Liz Raad is a successful online entrepreneur and educator who's expertise is buying and selling websites and teaching women how to do the same. She is also the co-founder of the eBusiness Institute Australia, a private training organisation that provides digital marketing courses designed specifically for those who want to re-train for the digital future or earn income independently.