How to Become a Marriage Officiant and Work From Home
There are lots of proposed career options for stay at home mums that see them working from their living rooms on online businesses and stores. But, what if you want something that is majority work from home, but also gets you out of the house once a week, to meet new people, and make life better for complete strangers?
Then maybe you want to learn how to become a marriage officiant.
It is understandable if this sounds like a weird choice for work at home mums. But, look at it as a career in events management on a whole new scale.
This is something more accessible and manageable than you may realize. So, let's look at the job and what you need to consider.
What Does A Marriage Officiant Do?
Before we look at how to become a marriage officiant and its benefits for stay-at-home mothers, let's go over some of what the job entails. There is more to this than just showing up and performing a ceremony. The commitment to the role goes much further as you build a connection with the happy couple.
First, you can meet with them and plan the ceremony, help them through their rehearsals, and make sure everything is in place for the wedding. Then, when the big day arrives, you get the honour of helping them through their vows, declaring them married, and signing the marriage license.
There is a lot to consider when learning how to officiate a wedding and you can dive deeper into this once you get certified. For now, let's look at why this is a good career choice for WFH mums.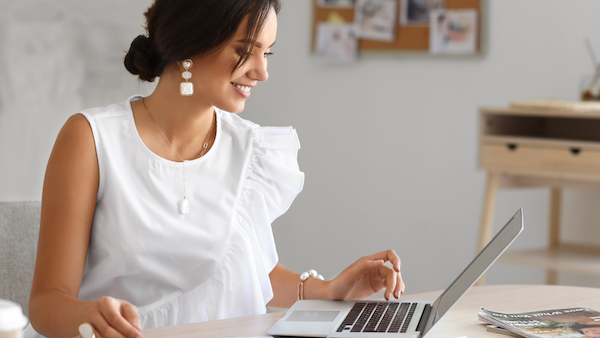 Why Becoming A Marriage Officiant Is Perfect For Work At Home Mums
This is a career choice that sounds a little out there compared to other work-from-home business ideas. Yet, it could be just what you are looking for.
It is a great way for mothers to get out and socialize with people, especially on the weekends when you aren't tied up with errands and the school run. It is also a very fulfilling career as you get to play a major role in the happiness of others.
Any mum that loves planning events, or getting up in front of a crowd, and wants to take that to the next level could thrive here.
How To Get Ordained As A Marriage Officiant
You can't become a legally recognized officiant until you are ordained, and this requires several steps.
Step 1 – Decide what type of officiant you want to be
Are you looking to go down the religious or secular route? The religious option is great if you want to work within a personal faith. However, the secular approach allows for a wider range of opportunities and diverse ceremonies.
Step 2 – Get to know your state's requirements
Each state has its own requirements on who can and cannot become a marriage officiant. Understand the rules about registration and licensing and be prepared to pay a fee.
Step 3 – Sign up for a course
This is optional but recommended. An official course will give you all the knowledge you need to become a skilled and professional marriage officiant. They then provided the certification needed to let you begin your new career.
Step 4 – Get ordained through an officially recognized organization
A lot of people choose to work with an online organization for convenience's sake. As long as you are eligible and pay the fee, you can get certified in a short space of time. However, couples may prefer to work with someone with better credentials.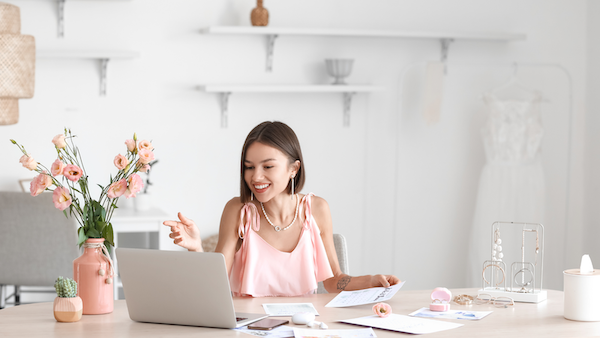 Setting Up Your Marriage Officiant Website
Once you have your certificate and are ready to oversee your first marriage, you need to build a website.
A strong website makes you more accessible and legitimizes you as a professional.
So, buy a cheap domain name and get building.
You need an inviting homepage, to begin with, full of helpful information and great images. From there, you can expand the site with links to service information, testimonials, photos, and more. You might even choose to add a blog as an extra money-making tool on the side.
How To Book Clients For Weddings
The best way to get bookings for weddings is through your personal website. You can provide contact details on an "About Me" page or at the bottom of a home page. This will provide a direct line where couples can enquire about your experience, services, rates, and more.
However, a website alone isn't going to be enough to market yourself and stand out from the crowd.
You can build your online profile through social media, such as a good local Facebook page or an Instagram full of photos of previous ceremonies.
With careful management, regular interactions with followers, and a good understanding of SEO, you can use these steps to quickly grow your online business.
Alternatively, you could try the face-to-face approach and promote yourself at wedding shows and conventions. This is a great way to meet people and build an instant connection. Remember, the more avenues you explore, the better.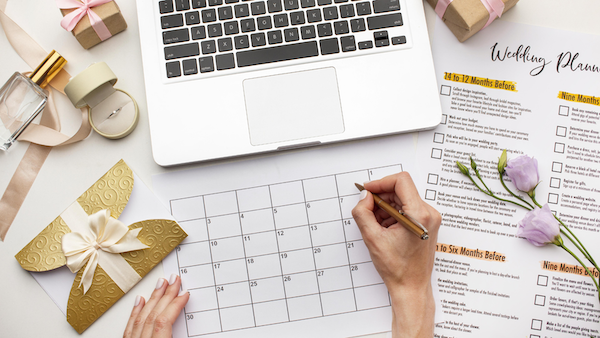 Creating The Perfect Ceremony
Once you have your client booked and a date set, it falls on you to guide them through the planning process. There is a lot to consider, so start with the overall vision for the ceremony and how the couple wants all to play out. Be open to ideas, especially with secular weddings, but be prepared to steer them back on track as needed.
Over time, you can go over the finer details, including your outfit and what you are going to say. Go over the wording of the vows so everyone is comfortable with whatever is said. It also helps to share notes with the wedding planner so everyone is on the same page.
An extra income stream is to stick around and be the host of the wedding reception.
Find out more about how to become a wedding master of ceremonies and possibly double your income per wedding.
Officiating Weddings Can Be An Exciting New Career for Work at Home Mums
Learning how to become a marriage officiant takes time and effort. Still, it remains a great prospect for work at home mums keen to expand their skills. The job is highly rewarding, and those that put in the effort with their training and marketing can thrive.
This is highly recommendable to stay at home mums keen to bring joy to others and start one of the most fulfilling weekend jobs ever.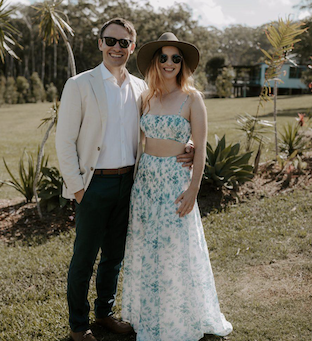 Gary Clementson is a Marriage Celebrant and Wedding MC, and founder of Marry Us Gary. With a deep understanding of what it takes to succeed in the wedding industry, he is the perfect guide for work from home mums looking to start their own celebrant businesses. He is passionate about helping others find their calling as marriage officiants and is a trusted mentor for those looking to enter the profession, including is his wife Georgie who started Marry Us Georgie.