Stay At Home Business Ideas For Mums To Be
Here are 5 money making work from home business ideas I found really worked when I was pregnant
In the last 12 months I have been able to transition from a traditional office-based career to working from home as a new mum. Now my days are far more flexible and I can pick the hours I want to work – which is ideal as a new stay at home mum with a new little bub!
Being pregnant is a wonderful time for moms-to-be as well as the entire family. But the journey till the delivery has its ups and downs. Many of us continue to work after we get pregnant, but the body tends to do its own thing and can't really stick to a 9 to 5 schedule. Experiencing nausea during pregnancy can make working on a schedule very difficult and as the pregnancy progresses, there are times that you can be thrown a curve ball and that can be difficult to navigate with work.
However, this in no way means letting go of one's career, better still it allows you to be your own boss.
My advice for moms to be is to start a business at home – there are a lot of options that career oriented women can switch to from home & the pandemic has further acted as a catalyst to promote these home businesses for moms.
There are certain home business ideas you can follow while being pregnant that will help you remain comfortable and productive. Check out these tips to make sure that you are comfortable while working during pregnancy.
As someone who set up an informational website myself that revolved around pregnancy, I can shed some light on other great at-home business for moms.
Here are my 5 best personal work from home ideas that allowed me to start my own home business when I was pregnant – hopefully they will help inspire you as a new mum!
Idea #1 – Start an Informational Website Based on your Expertise
When I was pregnant with PCOS I decided to share my journey and the knowledge I gained on the way, with the world. I did this through setting up a one stop pregnancy website for various real life concerns that pregnant mothers have. This was a good mix of personal experiences, relevant advice and best buys. It covered a broad spectrum of topics ranging from signs that indicate you are pregnant to superfoods that one should consume and so on.  
Similarly based on your expertise and interests, you can build a website of your own – this could include a website dedicated for work at home mums, fashion, pets, website design & SEO services or just about anything you are passionate about.
Idea #2 – Website Designer: The Ultimate Work At Home Mom Job?
Being able to work completely from home as a freelance website designer has been perfect for me as a new stay at home mom. This is an area that is becoming indispensable with each passing day and hence a booming opportunity for stay at home moms.
With access to the internet and increasing competition, the need to be present online via a well-designed website that is SEO friendly is really important and currently, there is a great demand for the same.
As website designs plays a big part in marketing for a brand, I highly recommend learning this skill for moms-to-be who have had a career in marketing & have decided to branch out on their own.
You can work from the comfort of your home and and have flexible work hours – you basically work whatever hours you want, when you want which makes it ideal for new moms. Just make sure you have a great, comfortable seating position and you stretch every now and then.
Idea #3 -Become A Freelance Content Creator
As the need for work from home increases, choosing a freelance career can be the ideal solution for new moms and intellectually rewarding. You can figure out what your strengths are and go for freelancing in any field – graphic designing, translation, marketing, content creation etc. There is a great demand for it.
As we discussed above, small, medium or large businesses all need a website these days to remain visible online – with that comes the requirement for content. With content marketing and SEO becoming every company's go to strategy to acquire new customers online, it is very easy to get content work from individuals as well as companies. All you need is writing skills, a laptop, internet and a comfortable back rest.
Idea #4 – Influencer Marketing for New Moms
Using influencers to market products and services is becoming a huge online business opportunity. If you have a particular skill or want to showcase something to the world while connecting with them – this could be your avenue to earn some bucks.
Your social media page could cover almost anything you are passionate about – your pregnancy journey, pregnancy tips, live sessions and documenting each trimester. It could speak about lifestyle, makeup, travel and tourism, high-end fashion, thrifty fashion, fitness & health, wildlife – anything that interests you and that you can use to connect with the world.
Once you start using the platforms frequently and gain a good following, brands themselves will contact to collaborate and work with you.
Idea #5 – Blogging: The Classic Home Business Idea
Blogging has always been one of the top home business ideas and for good reason. Though it can take a while before you start getting a steady flow of income from blogging, once the money starts trickling in, the potential is limitless.
If you pride yourself on being knowledgeable in or passionate about a particular topic such as pregnancy, fashion, business tips, marketing strategy, health & fitness and so on, then you can kickstart your blog and start sharing valuable information with the world.
Once you have a loyal customer base, the profits will only grow quickly. The key is to engage and connect with the audience.
Idea #6 – Home Tutoring – A Hidden Opportunity for Stay At Home Mums?
These days parents are apprehensive about sending their kids to crowded places like traditional schools to play or study. Home tutoring is a great solution for many families. And Home tutoring is not just limited to traditional education like maths, science and english etc. – it can be anything, right from teaching a foreign language, how to bake, mathematics or any other subject or even play a musical instrument. Whatever interests you can be taught to enlighten little children or older ones.
Home tutoring can be a great idea for earning extra money for stay at home mums as it gives you the flexibility to decide your work days, work hours, student class size that you want to dedicate to this. And the best part, you can now run it as a completely online business as its now easy to home tutor online from anywhere in the world via tools such as zoom – which makes it an ideal home business idea for women.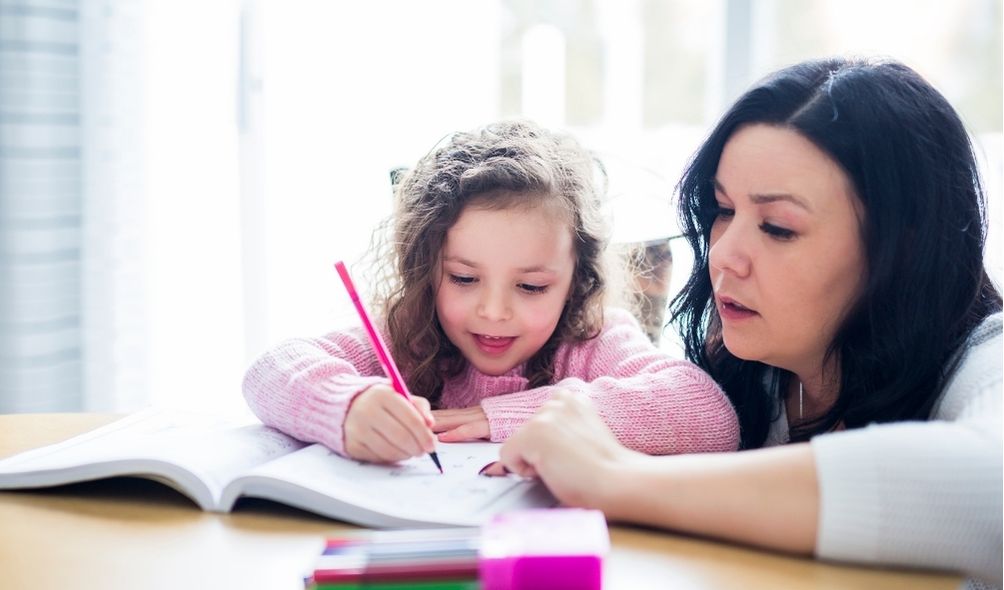 Conclusion
Being pregnant during the pandemic does not make it any less special – as long as you can stay positive through it all you can still have a great career, enjoy things you do and be a super successful work from home mom. With the way the world has changed in the past 2 years, being an online entrepreneur & operating out of your own home seems like the perfect dream life.
Every new venture has initial bumps and once you cross those you are ready to sail through. Every parent eventually overcomes the initial guilt and figures out ways to work and spend time with the kids. With realistic goal setting and adopting healthy pregnancy habits, you will be a successful mompreneur in no time.
I have found that since the pandemic and lockdowns etc there are so many more options for generating income as a new stay at home mum and hopefully this article has inspired you to find your own business ideas for mums to begin working from home!
Christina McCarthy is a mum of two, small business owner and works from home as a writer. She runs a successful pregnancy blog with a focus on real life experiences of women during pregnancy and post-pregnancy.