4 tips for Balancing Work and Fitness: Your Working Mom Workout Guide
Life can be a three-ring circus when balancing a career and family side-by-side. Between preparing lunches for the kids, running your household, and meeting professional commitments, you already have a lot on your plate. So throwing in a mom workout can be a challenge! 🙂
If you're currently finding it hard to make time for a workout in the middle of your daily grind, you're definitely not alone. But…know that some parents have mastered this act. And so can you!
With the right routine and dedication, balancing work and fitness doesn't have to be hard and it CAN fit around your lifestyle.
So, for any moms out there looking to create a working mom workout routine, here are my 4 top tips to making it happen.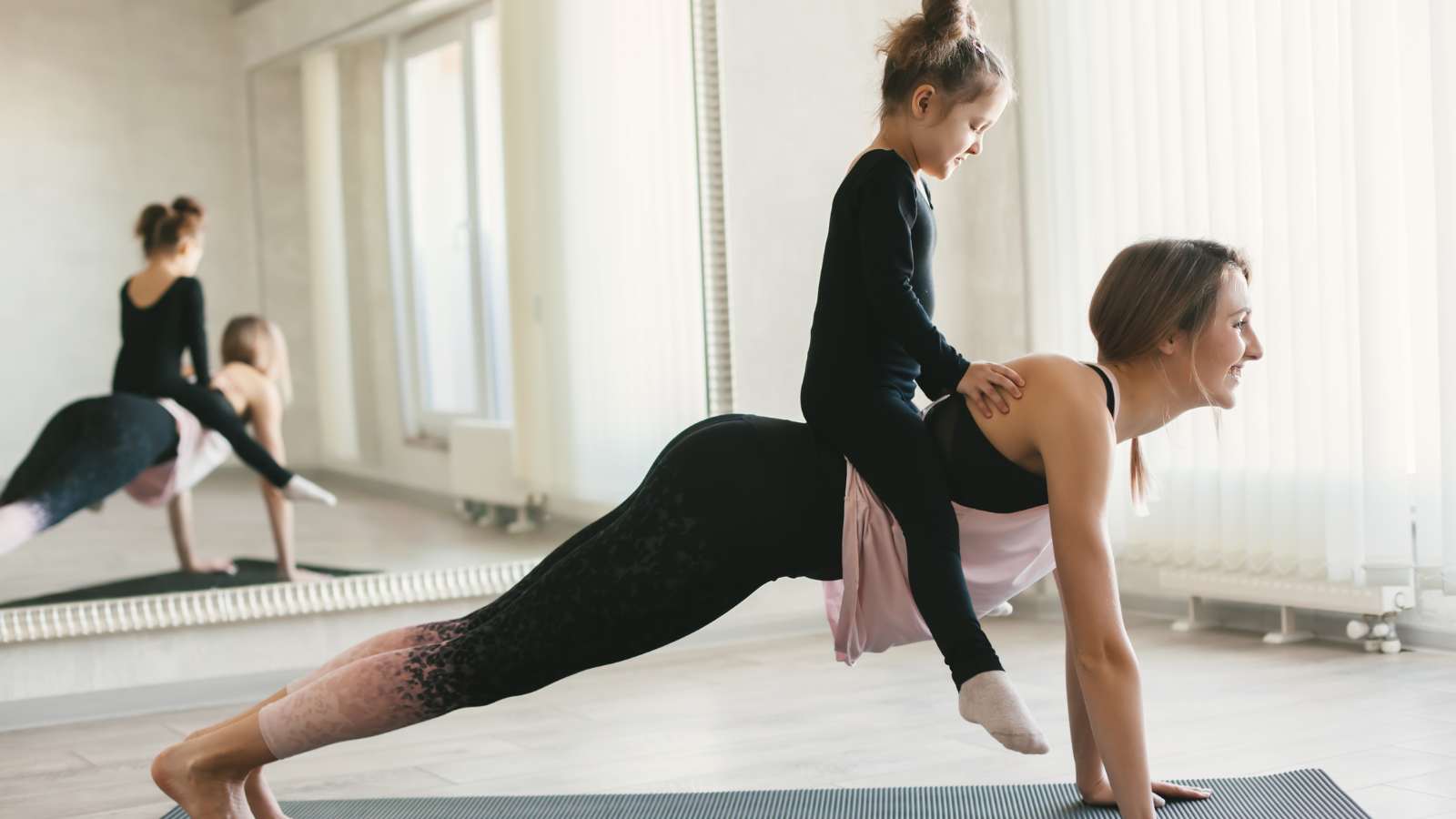 Tip #1 – Schedule your Mom Workout and Prioritize it!
Time is a precious commodity for working moms. And when scheduling your working mom workout, the trick is finding the optimal time window and utilizing it effectively.
There are typically a few ideal time slots when looking to schedule your exercise regime.
Option 1: Wake up Early
Early mornings are a great time to find some peace and quiet and a great way to boost your mood to start your day well.
While your partner and kids are still asleep, you can do some at-home cardio, go for a run, or perform your favourite yoga asanas.
Option 2: After or During Work
Don't want to lose precious minutes of sleep? Not to worry. Fit in a quick workout on the way home from work.
Alternatively, you could squeeze in a walk during your lunch break to make the most out of your free time.
Option 3: Once the Kids are Asleep
 Another option that works well for working moms is when their children are asleep. This automatically equates to zero distraction!
These are the three most common workout times for busy moms, but remember that what works best for others might not work for you. If unsure, test all three options to determine which syncs best with your routine.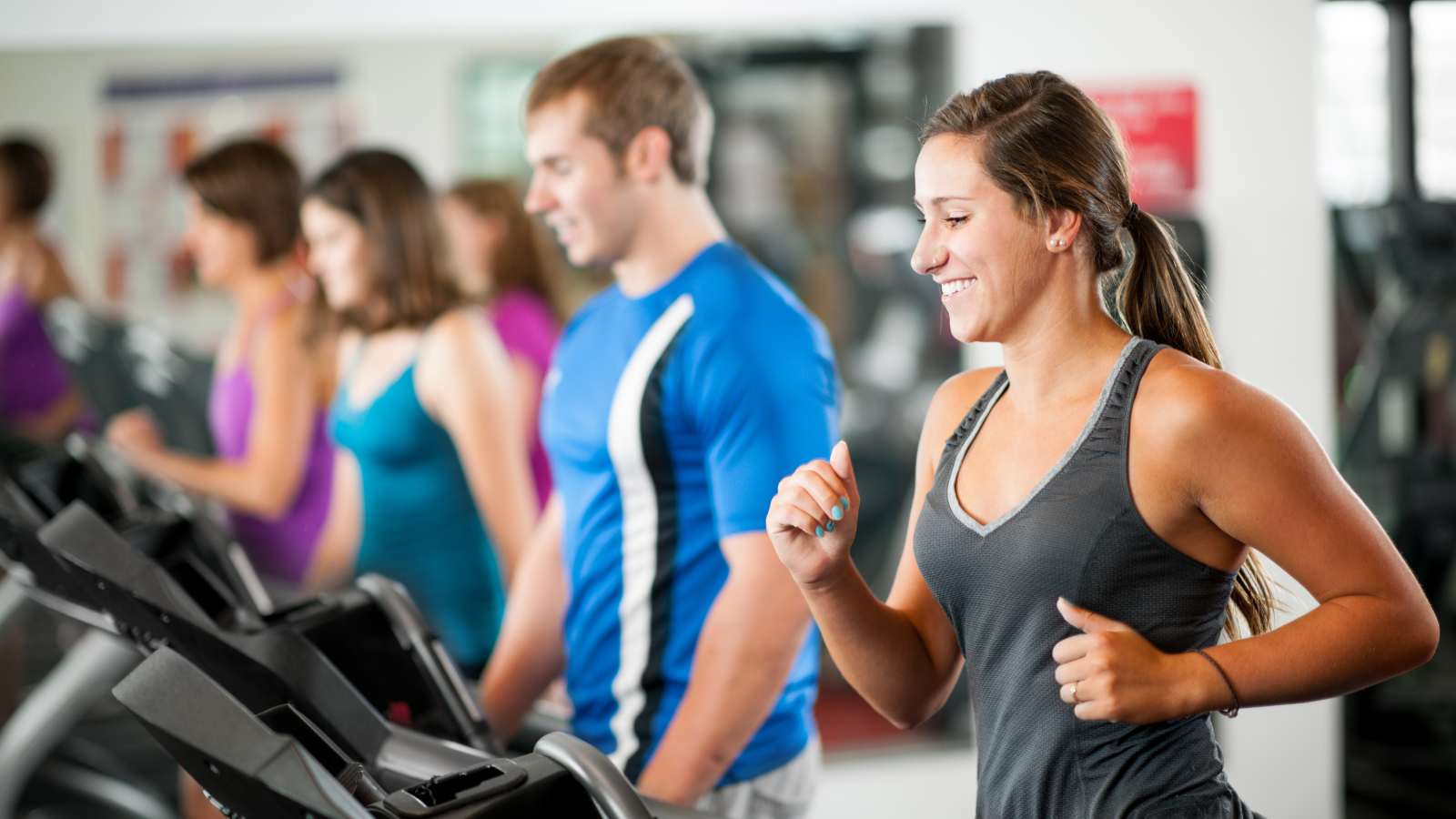 Tip #2 – Choose a Workout Setting that Works for You
Okay, so now you've marked your workout time on the calendar. What's the next step?
You guessed it – choosing a workout setting.
Again, there are many workout settings you can choose from. Rather than opting for the fanciest option, go for a setting that is convenient, nearby, and has the right atmosphere.
Convenient Mom Workout Options
Let's take a look at the most convenient mom workout options:
The Gym:
Investing in membership or a fitness class at your nearest gym is an excellent way for busy mums to fit in a good workout. From the high-end equipment to a range of classes, they offer plenty of tailored options to keep your fitness regime going.
Some gyms also offer childcare, so this could be the perfect option if you can find one near you.
Your House/ Home Gym:
Don't have the energy to make it to the gym? A working treadmill, a good yoga mat, and a few dumbbells can go a long way in keeping you in shape.
It's absolutely possible to create a home gym on a budget these days. Plus you have the added benefit of being able to fit a workout in without adding on travel time or worrying about opening hours or equipment being available.
Outdoors:
Exercising in your yard or taking a brisk walk in a nearby park is a great working mom workout that can include the kids if need be. No need to spend money, plus there's the added benefit of sunlight and fresh air to boost your mood!
Tip #3 – Organize Your Kids so You Can do Your Mom Workout
Whether you're a stay-at-home mom or a working mother, caring for your kids is a full-time job.
It's important though to take some time in your week to prioritize your own wellbeing – happy mom, happy kids!
Ideas to organize the kids around your workouts
Here are a few ideas on how to organize your kids so you can prioritize your mom workout and focus on prioritizing your own wellbeing without any regrets!
Involve the Kids
Who says workouts have to be solo? Instead, use the time as an opportunity to spend time with your kids and educate them about health. You can get your kids to join in on your plank challenge, count your reps, or if they are young enough, use them as weights!
Pilates is a great one for kids to join in with and copy your moves. I have been doing Lindywell Pilates for the past 4 years since my kids were babies, and it has become part of our morning routine where the kids join in!
Distract the Kids
If your mom workout routine isn't safe for the kids to join in, this may be the time to save up the kids screen time for.
Distract them by putting on their favourite cartoon or letting them play their favourite game. Alternatively, try some of these ideas on how to entertain your child.
It's important to also explain to your kids that this workout is mommy's special time, and perhaps offer a small reward for their compliance.
Arrange Help
If neither of these first suggestions are an option for you, try asking for help from your spouse, friend or family member. You could even hire a nanny for additional assistance.
This will give you peace of mind knowing that your kids are safe and well-supervised while you take care of yourself. It's a win-win.
Tip #4 – Make Your Busy Mom Workout a Long-term Habit
It's hard to stay consistent and make your workout a long-term habit, especially if you're feeling stressed, exhausted, or just want to take a nap!
How to create a new habit
If you're feeling like this, these ideas will serve as great starters to keep you motivated and aligned with your workout regime.
Develop a Routine
Planning your workout (number of reps, frequency, etc.) beforehand is a great way to mentally prepare yourself for your upcoming session. Set a goal for each workout session, develop a routine and follow it, and you will realize how much it helps you execute your exercise and be productive without any hitches.
Choose Your Days Strategically
In a perfect world, you would be able to carve out an hour-long workout every day. But for most working moms, that's just not realistic.
The good news is that you can still stay fit without a rigorous 7 day fitness program! Instead, pick three to four days strategically, when you know you can put in the effort. Put these times in your calendar (with alerts!) and commit to this being your workout time each week.
If you are just starting out, start small with one or two sessions a week before building up to three or four. Making it achievable is key!
It may take a few weeks to settle into the routine and find the best times that suit. Don't be afraid to tweak your schedule if it's not working, but then make sure you put the work in!
Pack your Gym Bag the Day Before
How often have you arrived at the gym only to find that you left your gym bag at home? Yeah, me too! And the next thing you know you are cutting down on your gym sessions, or worse, skipping them altogether.
The solution? Pack your gym bag the day before and pop it in your car or by the front door so it's ready to go. This way there will be no excuses!
Be Kind to Yourself
As our bodies get older (and especially after having kids!) it can take longer to bounce back from a tough exercise session. So, remember to cut yourself some slack and start with milder, beginner-friendly exercises and then work your way up from there.
Listen to your body and enjoy the time you have set aside to prioritize your wellbeing.
Find a Mom Workout Buddy
We all try harder when we have someone alongside us to encourage us to keep going. Find a fellow mom and plan some or all of your weekly workouts together.
Alternatively, find an accountability buddy who you must report back to every day or every week with what you achieved.
Final Thoughts on Prioritizing Your Mom Workouts
Can a working mom focus on her fitness while having a fulfilling family life and a successful career? ABSOLUTELY!
The key is to stay consistent and dedicated to your own health and well-being and PLANNING it into your weekly schedule.
I hope these working mom workout tips have encouraged you and motivated you to make the time to focus on yourself.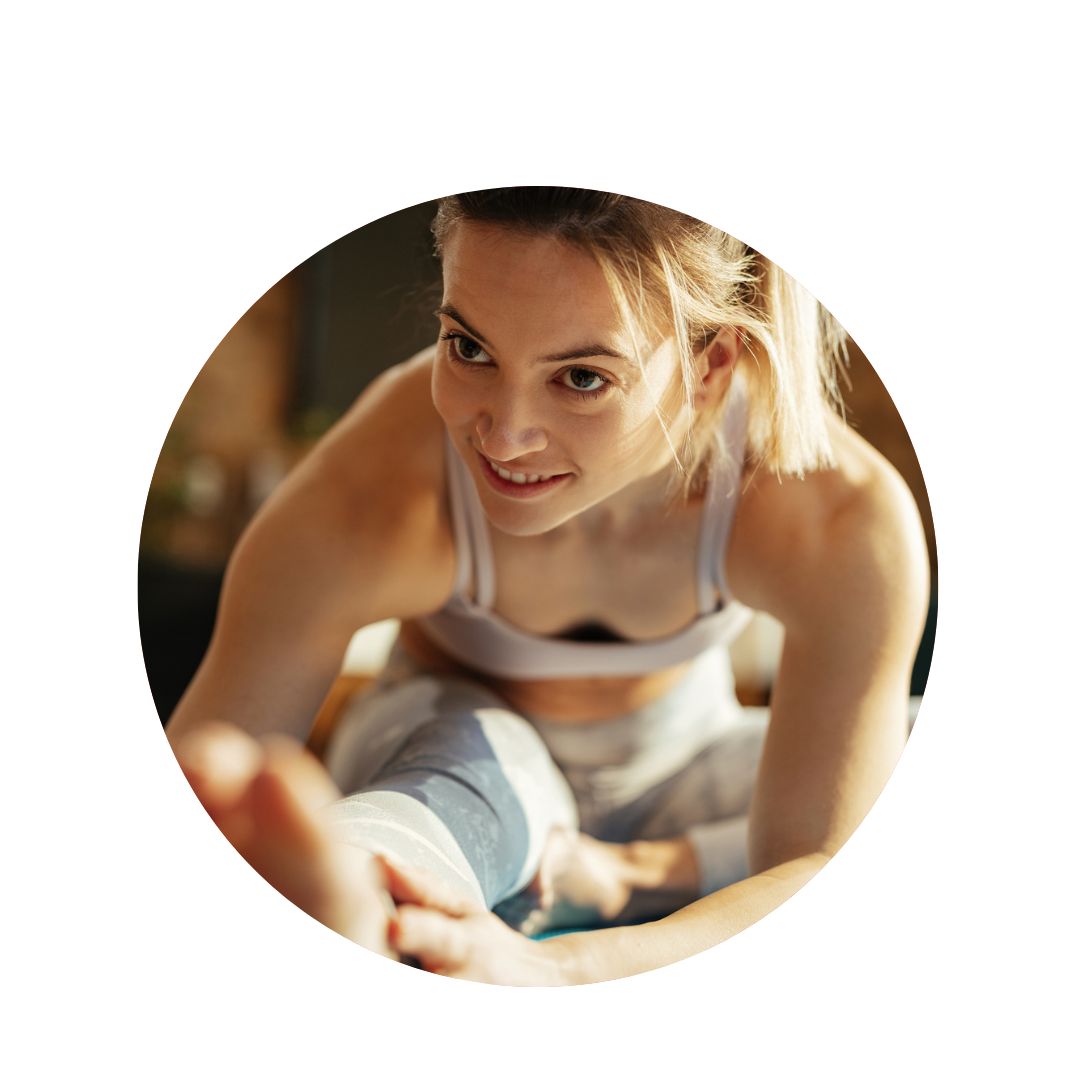 Working crazy hours in a high-stress work environment resulted in my body one day telling me, "Enough is enough!"
Navigating this serious health journey was both mentally and physically exhausting. But through some serious mindset work and instilling healthy habits, I was able to rebuild my life one day at a time and come out stronger on the other side!
Now my mission is to empower women like me to prioritize their fitness and well-being in a healthy, sustainable way and build a community of strong, happy and healthy women!