Selling Boxes for Easy Work at Home Profits
Can you REALLY Make Fast Cash from Boxes?
When it comes to making easy money working at home, once you are able to see opportunities around you, many more will appear.  This article is about an opportunity that not too many people would know about and it's a bit quirky!
I have mentioned in a previous article that I started selling fruit and vegetable boxes to supplement my income.  I would go to the local produce markets and buy various seasonal boxes of fruit and vegetables and then divide them into other empty boxes to sell to customers.  I had around 25 customers.  I would then sell some of the empty boxes that the produce came in back to the market stall holders.
Let me explain…
For example, cauliflowers come in a large, waxed, fold-able box.  The box is waxed because once the head of cauliflower is cut in the field, it is placed in a water bin to cool it quickly otherwise it rots from the heat. (I know, wealth of information!)  Anyway, it's then placed into the box for transportation.  If it was placed into a normal cardboard box, the box would disintegrate from all the residue water – so they put it into a waxed box.  Generally, this type of produce comes from a large, commercial farm.  Smaller, local farmers who predominately grow herbs or quick growing vegetables, seek out these boxes to buy second hand and they re-use them.  Once this came to light, my 2 boys and I would walk around the car park of the market for an hour or two prior to closing and collect discarded boxes.  We collected not only waxed boxes, but white styro and normal, strong build cardboard boxes and bins.  We had a trolley with us and would chat and sing whilst we collected.
On Monday mornings, before school drop off, we would drive back into the markets and the boys would walk around asking various market stall holders if they needed boxes and they negotiated a sale price.  From such a simple "job" we always made more than $100 per week.  The stall holders were always happier to pay the boys slightly more than they would normally.
Looking for Opportunities to Make Cash
This is a story about seeing opportunities.  One person's trash can be another person's treasure.  Picking up discarded boxes, recycling them and making money from it is something anyone could do.  Do you live near a stadium or festival hall?  Can you recycle bottles or cans?  I understand that "rummaging" is not everyone's idea of fun, however, if doing so creates a service that someone else is willing to pay for…maybe think it through!  The $100+ that we made gave each of my boys a nice bit of pocket money and put a bit of petrol in my car and by chatting and singing whilst we "worked", it was a fun way to spend a couple of hours together.
What opportunities exist in your area?  Look around and talk to people.  There is always a service that people are willing to pay for.
It really is easy to make money working from home.  Get your kids involved and provide a service that people will pay for – even if it's $50 per week – what could that buy you?
Remember, be creative, look around, talk to people and you too can make easy money working from home.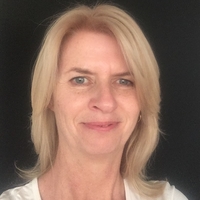 Yvette is a stay at home mum who is able to earn an income whilst working around her children by being creative.  She is co-founder of Strathfield Web Design, designing, creating and managing the online presence of local businesses.