5 Digital Word of Mouth Marketing Tips to Grow Your Home Based Business
Word of mouth marketing is one of the oldest and most trusted forms of marketing. It's been around since the days of cavemen, when they would tell their friends about the great new hunt they went on. And it's still around today, in a digital form.
In your work from home business, you can become quite intentional in your approach to encouraging more of this content and conversations online. And that's what we'll cover in this blog so you can take your digital word of mouth marketing to the next level.
What's the Power of Digital Word of Mouth Marketing?
Because digital word of mouth marketing involves content that stems from the experience of customers including reviews, posts, images and videos, there's many benefits for your at home business. Here's the top reasons why you should consider digital word of mouth marketing:
Builds trust and shows authenticity – When positive messages come from people and not companies, they can be highly effective in building trust and credibility. People trust people more than they trust brands even if its online reviews from people they don't know.
Creates loyalty – generating positive word of mouth means you are focused on delighting your customers and when they are happy, they will tell more people and stick around.
Increases your reach – there's a greater opportunity to reach more people in more areas through digital word of mouth.
Direct communication link to customers – this allows you to hear feedback firsthand and identify opportunities to improve the customer experience or solve customer problems in different ways.
It's cost-effective – Many of the initiatives you can apply with digital word of mouth marketing are no or low cost and do not require the investment of other forms of marketing. This makes them ideal for SuperWAHMs who are getting started.
And in case you're someone who prefers research showing the power of digital word of mouth marketing:
90% of people are more likely to trust a brand recommended to them even if it's from a stranger.
Word of mouth results in five times more sales then paid advertising.
Customer loyalty is usually worth 10 times more than a single purchase.
These are all compelling reasons why it's worth applying digital word of mouth marketing in your work from home business so let's now have a look at how to go about doing it.
How to Use Digital Word of Mouth Marketing to Grow Your Business
We've already covered the foundational steps of digital word of mouth marketing including:
Providing service that goes above and beyond customer expectations, so you give them something worth talking about.
Having your customers spread the word through online reviews.
Responding to all online reviews you receive.
Using social media to your advantage for word of mouth marketing.
Let's step it up a notch for an additional 5 strategies you can add to these to build positive word of mouth.
Tip #1 – Look for ways to encourage user generated content
User generated content (UGC) may include posts, online reviews, videos or images and are created by individuals who use a product or service.
UGC is a great way to achieve digital word of mouth with people posting online such as in forums or on social networks.
Forums such as Redditt or Quora and Facebook or LinkedIn groups are often places people will go for answers and if your customers "happen" to leave comments there about what you offer or the results achieved, this is a great way to get word of mouth referrals.
You can actively encourage people to contribute content that's relevant for your business.
Photos of your customers wearing your product, before and after images applying your system, or case studies of results showing the problem you helped solve, are great examples of how user generated content can create positive word of mouth for you.
The added benefit of people posting content directly on your pages…
Where you can encourage people to post their content directly (e.g. on your Facebook business page), it sends a signal you have an engaged audience and that helps your digital word of mouth marketing.
You could also consider adding a forum to your website and as a leading website design for coaches and consultants, this is a way to help attract more people particularly those who value feeling part of a community.
You should look to respond to all posts that users are developing about what your business offers. This shows you care and are connected to your community.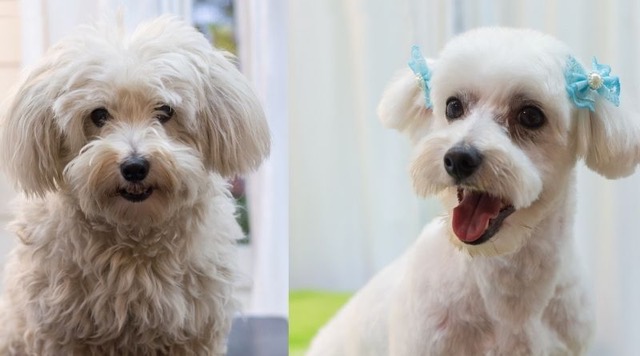 Tip #2 – Repurpose customer reviews and content to increase digital word of mouth
When you receive reviews online or other user generated content, you can repurpose these and use them in your communication for example in your social media, email communication or on your website. If a customer has sent you a long written or video testimonial, you can have this cut into smaller snippets and use this in a few different ways so your audience can hear what your customers say.
It's worth getting as much mileage from the content customers provide you with as possible (once you have your customers permission to use them!)
Tip #3 – Consider whether an incentive will help encourage digital word of mouth
When you have happy customers, you may encourage them to spread the word about your business by offering word of mouth referral discounts or other incentives such as small gifts. You can ask them to provide posts about their experience with your business on social media or forums. You may even decide to run a competition asking them to send in photos offering a small free gift as an incentive.
If you are considering a referral system for your customers, make it easy for them. You can provide a unique link or referral code they can share with friends. There are even free QR code generators you could use that will take people directly to your website.
Tip #4 – Find industry leaders or influencers to talk about you or your business
If you have a connection with someone who is reputable in your industry or an influencer, they may be able to help you get your word out online. The audiences of influencers are usually highly engaged which provides a great opportunity to get the word out to a broader audience about you and your business.
When you are thinking about an appropriate influencer to provide digital word of mouth for your home business, start with identifying your connections who have an audience that is relevant for your product or service.
You should then think about your ideal target market and make sure the influencer will resonate with your ideal customer – otherwise you're likely to do more damage and push away the people you really want to attract.
You're not looking for superstar influencers here (unless you already have connections with them!), but someone who has trust and credibility with their audience. This could be the local accountancy firm if that's relevant and there's the right alignment between you both.
For influencer marketing to work, you'll need to consider what you have to offer and how that helps the influencer add value to their audience. And remember, they will often be looking at ways to strengthen the relationship with their audience and perhaps by partnering with them, it's a way to do this.
Tip #5 – Look for ways to increase the level of engagement with your audience
All too often, business is focused upon the activity around a sale. But there are so many other opportunities to connect and engage with potential customers or those who buy from you.
Consider how you can stay in contact with customers to stand out above others and to keep engaged with them? And engagement doesn't mean you just send out emails asking the for a sale (think of how it feels when the only time you hear from someone is when they want something!) What information would help or be of value to them? How can your contact be meaningful?
When you are seen as creating value and meeting their needs, the loyalty this creates will help to see these people become your raving fans…
This will happen over time and will actively provide you with both word of mouth referrals both online and offline.  And you may find that how well you stay engaged and the level of integrity you display through the process, results in people who have not even purchased from you providing word of mouth referrals.
Putting it All Together – A Digital Word of Mouth Marketing Example
When digital word of mouth marketing all comes together, it results in a hugely loyal following that builds and strengthens a brand. For an inspirational example, it's worth reading the story of Step One and Max Purcell, an Australian doubles champion at Wimbledon 2022.
Max Purcell wears the product (bamboo undies!) and posted using the Step One hashtag in social media in January 2020 during the Australian Open tennis. The Founder Greg Taylor reached out to Max online (not expecting a response), but his initiative was rewarded with the development of a partnership that has spanned several years.
Max has initiated several social media posts with their product, completed product photoshoots, provided input into a new product design and wore the Step One logo on his Wimbledon finals shirt. Not bad when this all stemmed from the business owner taking the action that 99% of others would not!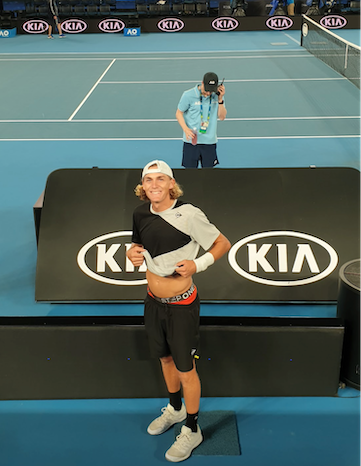 Who knows the impact this has all had on the Step One brand and sales but imagine if you had a top person use your product and spread positive word of mouth about it because they love it – rather than because they were paid to endorse a product!
This spreads an incredibly powerful message to potential customers about the quality of product and works to provide instant credibility.
The connection of Max Purcell to his audience creates a broader market with his followers likely to be thinking "if they are good enough for him, then…" This is the value in using influencers or experts as part of your digital word of mouth strategy. As the Step One example highlighted, this can occur organically over time.
And what are some of the other digital word of mouth strategies Step One use?
They have a significant focus on customer online reviews and it is the strength of this feedback which is used as a platform for the business to grow (and they now have a women's boxers' range with customers also providing feedback about these).
They have a hugely efficient sales and customer service model which many people provide feedback about – so they do delight their customers going above and beyond expectations.
User generated content is used with customers posting images on their social media wearing the product.
They create a strong connection with their target customers by using "real" people of different shapes and sizes in their advertising highlighting their authenticity.
They actively encourage user participation and engagement in their social media posts.
Customer feedback is repackaged for example on their website and in emails, so they get lots of mileage out of it.
And what am I doing now? An already loyal customer is spreading the word further as the story of Max Purcell further cemented in me the authenticity and credibility of the company. That's the power of digital word of mouth marketing and the opportunity that lies in front of work from home businesses.
Final Thoughts – Attracting New Customers Through Digital Word of Mouth
Digital word of mouth marketing is an incredible springboard to further growth in your work from home business.. Encouraging online reviews, posting of images, posts and other content by your customers online and in social forums, sends a message to others that your product or service can be trusted.
This provides a great opportunity for SuperWAHMs to be more intentional in nurturing relationships for your customers to provide positive word of mouth for your business. When you increase digital word of mouth marketing, you'll be taking action that most other SuperWAHMs or businesses generally don't bother with and helping to boost your connection with customers and the growth of your business in the process.
Carolyn Ingram is a mum and a founder of Impact Cubed where she applies her passion to help female entrepreneurs have more impact. She creates websites which gets their message out and help a business grow. Carolyn has worked from home for over 10 years after leaving the corporate world. Her teenage son George works with her from home in their family business.