5 Tips To Get Your Website Showing In Google Results
Do you have a website for your home based business, but it's not showing in Google search results? Here's some key tips to get your website found and start making money…
Over the last few years, the raise of digital technology has allowed a lot more of us to start businesses from home. The great news for mums out there is you can start your own business from the comfort of your home, and still have time to look after the house and the kids.
An easy way to start your own business (big or small) is to establish a website. This shows people you're in business and seamlessly showcase your products and services. It allows you to start earning money from home and build a brand name for yourself.
But the question is how you can reach your target audience? Well, this is where digital marketing comes into the picture.
A well-planned digital marketing strategy helps your website appear in Google search results for specific search terms related to your business. This helps to generate web traffic for your ideal customer or audience.
Being a mother and a small business owner all at the same time, your digital marketing strategy should be based on a small business SEO to make it more effective.
In simple terms, digital marketing and Google search engine optimization can help you create online opportunities and promote your business.
So, in this article we will share 5 top tips on how you can help your website appear on Google and get found online.
Tip #1 – Allow Your Website to be Found by Google
The first thing you need to consider is that your website can actually be found by Google.
Sound confusing?
It can be – but essentially, you need to make sure your website is set to allow indexing. How to do this depends on the type of website builder or CMS you are currently using.
Most website builders or CMS will inform you if you fail to set up the index.
Bonus Tip: even after you have indexed your website, you may still find a page that is not indexing. A few tools, like Google Search Console, can help diagnose indexing errors.
Tip #2 – Use Target Keywords In Your Website
In case you don't know, Google only recognizes relevant websites which suit specific searches. So, along with creating keyword-related ads with high-quality scores, you also need to work on on-page professional SEO.
Consider the following points to use the target keywords with your website.
Make sure the individual pages of your website targets one specific topic.
Keyword rank is essential. So, do your keyword research first to find high-volume and relevant keywords.
Use those keywords on your web pages and meta tags.
Bonus Tip: if each web page targets a specific topic, it will help increase the opportunity to rank higher in Google search results and get noticed. Remember, using targeted keywords is essential for small business SEO.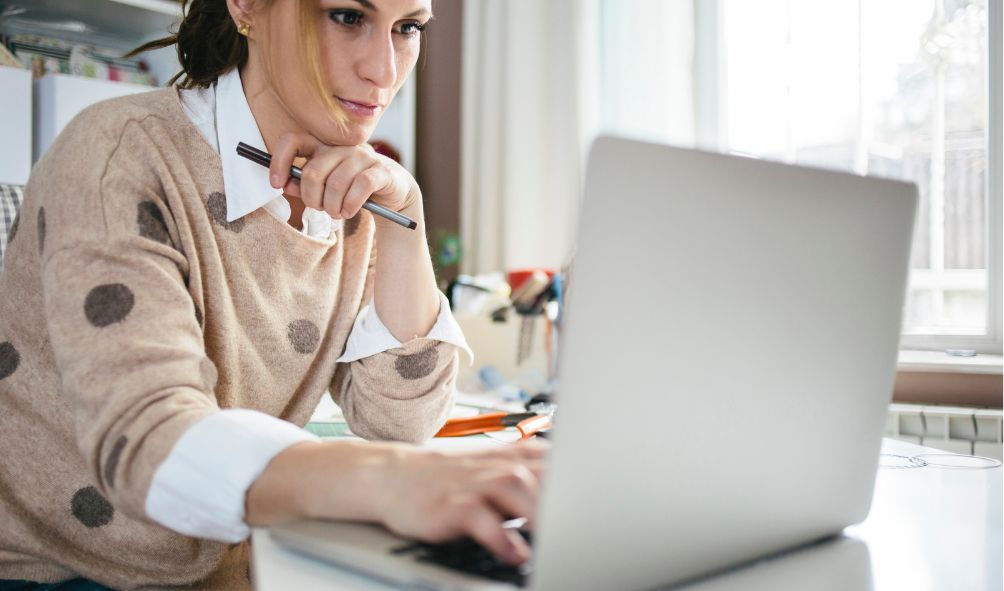 Tip #3 – Create Unique & Engaging Content
If you manage to use the right keywords and place them correctly within your website content, it's more likely Google will notice it.
But if you want to rank higher and grab the attention of more viewers, then you also have to create engaging and unique content.
Google notices the time visitors spend on your website. In fact, Google also checks if visitors are navigating to other pages. So, to create unique and engaging content, make sure to check the following rules:
While working on your small business SEO, deep dive into the topics and try to answer the most common questions associated with keywords.
Use high-quality images, videos, and other media to grab and hold the audience's attention.
Make sure you provide an experience with your website, not just boring answers.
Work on website load time and make it mobile-friendly.
Get backlinks from trusted resources.
Bonus Tip: if any of this sounds confusing, a professional website design agency will be able to help.
Tip #4 – Get Your Business Verified By Google
Google always finds a way to discover web pages depending on their category and readability. So, if you are a home-based small business owner, and want to improve Google search engine optimization of your website, then get your business verified.
Remember, Google Maps and Google My Business are essential for small business SEO. For verification, follow the steps listed below.
Create your business account on Google My Business.
Locate your business on Google Maps.
Claim the business as yours on Maps.
But is it really that easy? Yes! 🙂
And the final step is to get the verification code and enter the code on the Google My Business profile. Once everything is done, your business will start getting impressions and clicks.
Tip #5 – Get Reviews From Your Customers
If your business receives positive reviews in Google, it will likely achieve a higher rank in search results.
Think of it this way – most directories sort results based on the number of positive reviews. So, to appear in Google search results, the quality and quantity of reviews are essential.
Google search engine optimization also works in a similar way. The number of reviews your business manages to earn will increase the chances of user clicks.
To get more reviews, follow the steps listed below:
Provide high-quality services or products to your customers. Being a working-from-home mom, you need to value each of your customers and be transparent and honest with your business.
And if your customer faces any issues, you need to resolve the issue immediately. It will help you get some reviews. In fact, most professional SEO services will tell you how important  customer service is for your business.
Don't be afraid to ask for positive reviews from your customers if they are satisfied with your services. In most cases, the customer will happily give their reviews. You can start by asking your loyal customers.
You have to respond to both positive and negative reviews. We suggest you make it part of your small business SEO.
Final Words About Using Small Business SEO For Your Website
Using a small business SEO strategy is a crucial factor that helps your home based business to rank higher in Google search results.
If you are a work-at-home mom and a small business owner, then try one (or all!) of these tips to help make your site appear on Google search results.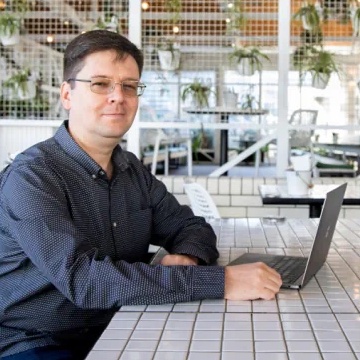 Anton Bardin is passionate about helping work-from-home moms grow their small businesses online. He does this by creating quality websites and helping them to appear in Google search results. With over 20 years' experience, he has been working for a professional SEO company, and many consider him a veteran in the Small Business SEO game.