Self-Grooming Tips To Use When Working From Home
Working from home doesn't mean we shouldn't take care of our skin. Here's some simple and time-effective tips to help you look and feel great all year round…
We all want to look good when we're working in the office. Our appearance helps to create a statement about who we are. And how we look and feel about ourselves can really help boost our confidence.
Whilst we all know the saying, "Never judge a book by its cover", how we look can create an image about who we are in other people's mind.
Working from home has become the norm, and is why virtual technology for office work has improved significantly over the last couple of years. Most of us now use some form of video conferencing to interact with our coworkers when working from home.
So, it's important that when we're interacting virtually with our coworkers that we convey the message that we are a professional and take our work seriously, despite not being physically present in the office.
How do we do that? By taking care of our appearance with self-grooming. And I know – for most of us, we're all busy work from home mums with not a lot of spare time on our hands. But the good news is, self-grooming doesn't need to take up a lot of time and effort.
So, here are a few quick and easy tips to help with your self-grooming while working from home.
Create A Simple Daily Self-Grooming Routine
Taking care of your skin and hair is important because it has a lot to play in your overall appearance.
Makeup might not be your first preference when you're working from home. But you'll likely use it when on a video call. And so, when using makeup as part of your working day, it's important to wash this off thoroughly at the end of the day.
To keep your skin fresh and glowing, you should be following a proper grooming and skincare routine. This begins with regular use of a face wash and moisturizer. In fact, this part is so important it should become part of your day-to-day routine.
Taking care of your hair is also important because the health of your hair has a lot to play in your overall appearance. Look for quality shampoo to help make your hair look thick, shiny, and flake-free.
Self-Grooming for Anti-Aging
As busy mums, factors like stress, lack of sleep and our environment can contribute towards premature aging of our skin.
And what if you had a rough night with the kids, but had a video conference first thing in the morning? We still want to look our best, even if we're not always feeling it on the inside.
Consider adding a quality anti-ageing routine to your daily skin care regiment. This includes using a good quality face moisturizer with SPF whenever you're outdoors.
The best part is you can use your anti-aging routine right after washing your face, with very little extra time needed.
Here's some key products to consider for your anti-aging routine:
Anti-ageing cream
Going for any quality anti-ageing cream with vitamin C for women is a good idea. It tones your skin evenly and reduces any UV damage effects. Plus, it can smooth those fine lines and wrinkles if you use it daily.
Face serum
Another option for a healthy skincare routine is using a face serum. For example, you can use a morning face serum that can deeply hydrate and nourish your skin for a healthier appearance and firmer and brighter skin.
Eye cream
Want to get rid of those pesky dark circles and baggy eyes? Well, you need to use eye cream for women. It's the secret to looking good even if you had a rough night and couldn't get some quality sleep.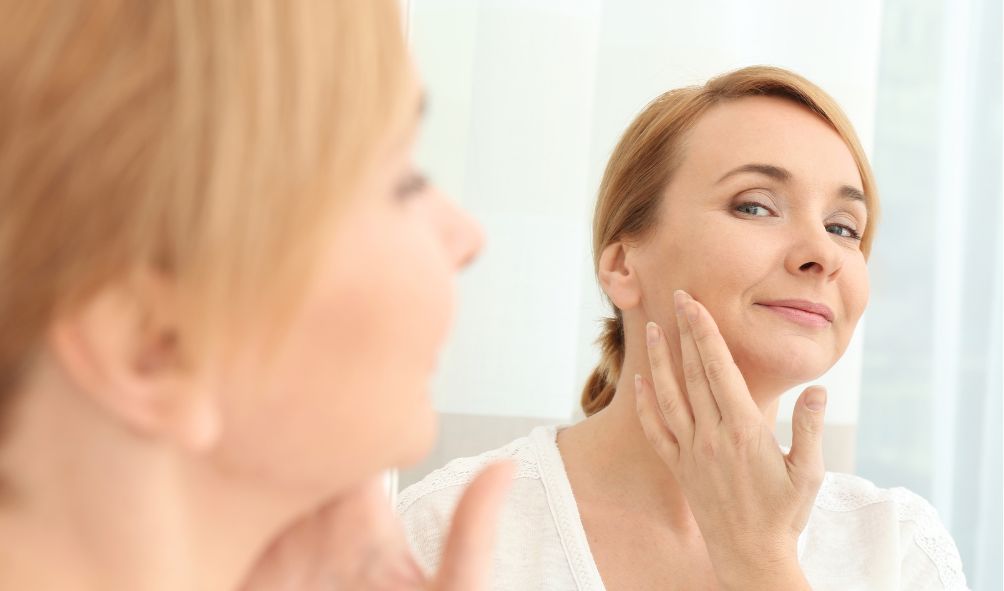 Why Self-Grooming is Important in the Long Run
Whilst you might be working from home now, there may be a time when you have to go back to the office.  Or there may be a time when you change career and need to be more client-facing.
Thinking with the future in mind, it's important to be ready and prepare yourself with an effective skincare routine.
No matter what happens, don't ignore your skincare and grooming routine. And be sure to use good quality skin care products.
Remember, working from home has many advantages. But relaxing your skincare regime isn't one of them. Always be thinking of the long-term benefits of your routine.
Taking care of your hair and skin and making it a daily habit as early as possible will help make you look great for years to come.
3 Top Self-Grooming Tips While Working from Home
Even though you're working from home, it doesn't mean you should stop taking care of yourself. It's very easy to fall out of the habit of performing a regular skin care routine when you don't need to go into the office.
But, when you do stick with daily skin care, you'll thank yourself for it later when you're looking and feeling great in front of the camera (or when face-to-face with other people! 🙂 ).
And this can all start with a simple step like taking a shower prior to starting your day. Keeping yourself looking clean and fresh will positively impact the people around you.
Here are our top tips you to follow for self-grooming while working from home:
Tip #1 – Get rid of unwanted facial hair
Ditch the manual razor and treat your skin with the best electric shaver for women. It will guarantee a closer and silky-smooth shave, while defining important features such as jaw times, cheeks, eyebrows. The added benefit of using a quality shaver is it is easy to use and pain-free.
Tip #2 – Layer masks for ultimate results
It's important to work on yourself when you are working from home. When you can't go outside and are feeling stressed, this is the best time to indulge in a little self-care. Layering on those face masks is always a good idea before sitting in front of multiple screens in your home office.
Tip #3 – Time to give Retinol a try
Working from home has certain perks like not having to see your coworkers every day. But there's another added perk we don't usually think about…
Some skincare products, like Retinol, can only be used when you're not exposed to direct sunlight. And often, the skin becomes red (and even peels) before it begins to improve. But the end result is flawless-looking skin.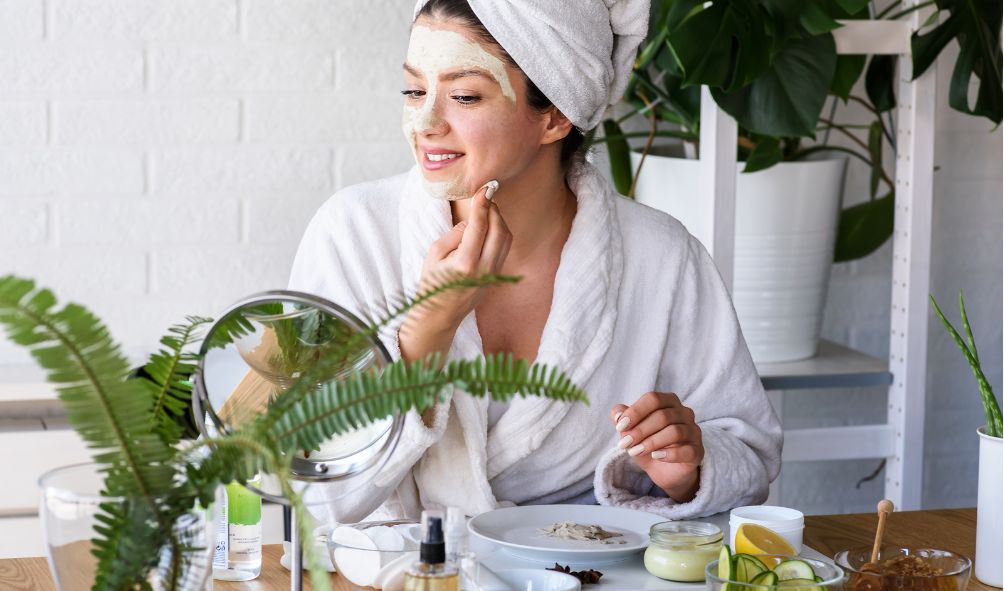 Are you ready to start your new self-grooming routine?
Creating a regular self-grooming routine while working from home is a must for everyone. Not only will this help you look and feel good about yourself, but you will be able to rejuvenate your skin by taking proper care of yourself.
Remember, this doesn't have to be a big, time-consuming task. Stick with a routine that is easy for you to follow and fits within your budget. And use good quality skin care products to help you look good for years to come.
Follow these simple tips today, and you'll be glad you did in the long run! 🙂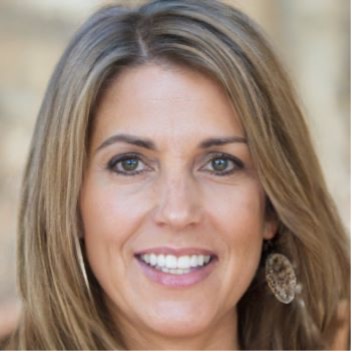 Claire Goddard has been involved in hair and beauty industry for over 20 years. She practiced hair dressing when first leaving school in New York at the age of 17. Her passion on health and wellbeing saw her take an interest in skin care after 5 years in hair dressing. She now combines her skills in hair dressing and skin care to advise Men and Women on how to look after their skin and hair and to maintain a youthful look.