4 Tips to Build Positive Word of Mouth Online for Your Work from Home Business
We all know the power of word of mouth marketing. Whether it's a past holiday destination, the after-school activity for your kids or your favourite local coffee spot. Chances are, you've used word of mouth referrals when choosing who to do business with.
So, when you run a business from home, what's the best way to take advantage of positive word of mouth?
Digital word of mouth marketing is the answer and it's one of the most effective ways to reach new customers and help your business grow through referrals.
In this post, we'll discuss the 4 things you can do to get started with digital word of mouth marketing to begin to spread the positive word about your business.
And once you've got the foundations in place, you can take your digital word of mouth marketing to the next level to get even more people talking about you online and helping to boost your growth.
You can use these in combination with other strategies to help grow your home-based business and get your customers talking about you online.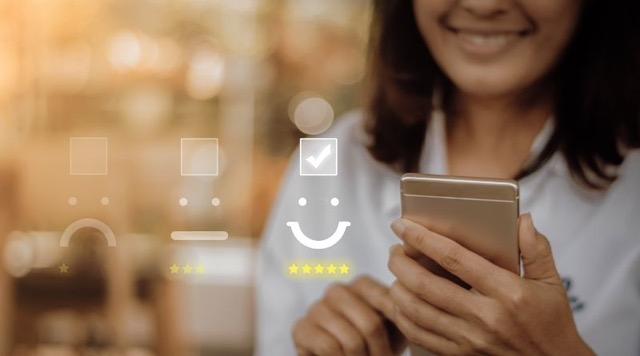 What is Digital Word of Mouth Marketing?
Digital word of mouth marketing is the promotion of a business or brand that comes from the experience of customers. This may be through their stories, images or reviews that are spread online.
Although customers may spontaneously post about you online, there's also action you can take to encourage this. As a work from home mum who aims to help local businesses grow online, I've witnessed first-hand the benefit of word of mouth marketing.
How to Get Started with Digital Word of Mouth Marketing To Grow Your Business
So, what can you do to help spread the word digitally about your business?
Tip #1 – Provide service that goes above and beyond customer expectations
If you want people to provide positive word of mouth comments, you need to give them something to talk about!
In a world where the level of service, understanding of needs, and ability to connect with people feels like it is occurring less and less, this is not difficult to do.
And the impact of great service driving positive word of mouth is significant:
96% of customers who were satisfied when interacting with a business will return and be more likely to tell others.
Where a business solves a problem for a customer, they will tell four to six times more people.
Positive experiences with a brand result in three times more word of mouth than dull experiences.
So with this in mind:
What can you deliver in your business that is unexpected and make a more positive experience for your customers?
Considering the business and industry you are in; how can you delight customers and solve their problem better than others?
And remember, you need to not only be concerned about the service you give but the experience delivered at each touch-point with a customer.
Even if you provide a top level out of this world service, if the product delivery is unreliable or invoicing system is inaccurate, this will erode a customer's perception of your business and what they say about you.
When a high level of service is delivered consistently across each touch-point in your business, that's when you are on the way to having customers (even if they do not buy from you), providing positive word of mouth referrals.
Tip #2 – Spread the word through online reviews
Online reviews are one of the most important forms of digital word or mouth marketing.
When looking for local services in 2021, 77% of people always or regularly read online reviews. This should highlight the opportunity of encouraging your existing customers to complete reviews of your product or service.
Online reviews act like the trusted recommendations from family and friends and do sway decisions on whether someone will buy from you. 
How to generate online reviews for your home business
To start getting online reviews, find relevant places that your customers can leave reviews.
If you qualify for a free Google Business Profile because you work from home but provide services to a local service area, Google reviews are a great option. Google reviews are relied on heavily when evaluating local businesses and in 2021, 81% of people used them.
There's also Facebook reviews and other options such as Yelp.
If you need help finding suitable places for online reviews for your business, try a Google search: "Online reviews for insert your industry type." This may come up with platforms you weren't aware of.
Don't be afraid to encourage your customers to leave reviews
Once you know where you want online reviews to be left, you should encourage customers to leave them for you. When you know a customer is happy with what you have offered, reach out to them and request a review.
And if you are worried people won't leave one, 67% of people considered leaving a review for a positive experience in 2021 (compared with 40% for a negative experience). So this should tell you that often the mere request, will be met with a positive response – the problem is that most SuperWAHMs (or business owners generally) don't ask for reviews!
To make it easy for your customers and receive a review that's really useful for you, it's worth thinking about questions you could ask or areas you would want them to focus on for your review. Aim to get multiple online reviews which will help to build your credibility and positive word of mouth. When you have 5 online reviews, the purchase likelihood is 270% greater compared to having no reviews.
So setting a target of 5 online reviews is a great place to start in your digital word of mouth marketing.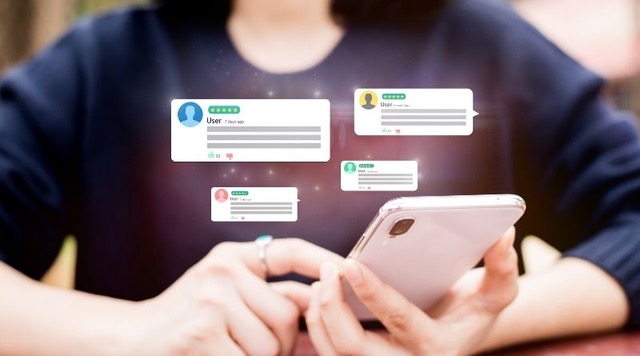 Tip #3 – Respond to all online reviews
Have you ever been in the situation where you feel like you have gone out of your way to help someone or you've sent a birthday gift, and you don't receive any contact back to say, "thank you"?
That's what it's like for your customers if they take the time to leave an online review and you don't respond. It can leave a sour taste in the mouth!
Where businesses respond to all online reviews, 89% of people are "highly" or "fairly" likely to use that business. This means, you should have a process in place to respond to all business reviews you receive – positive and negative!
Make sure you stay across your Google Business Profile, Facebook account and any other forum you've requested your customers leave reviews for you.
How to scan for business reviews received
An easy way to keep across activity on the net involving your name or business, are through Google Alerts.
Just in case you have customers who are talking about you online in obscure places, when you set up a Google Alert, you'll get an email if you're mentioned. You can then check out the alert and respond to any digital word of mouth received.
And as an added bonus, these alerts are a great way to stay across what's happening in your industry or with your competitors so you could set up Google Alerts for these if its relevant to you.
Tip #4 – Use social media to your advantage for word of mouth
Use platforms like Facebook, Twitter, Instagram and LinkedIn for sharing news and updates about your business. Where you have received positive word of mouth through online reviews, look at how you can include these within your social media. Make sure to post regularly and interact with your followers to create a community around your brand.
If you ask questions in your posts, that may prompt a response and you just may find that your customers provide positive word of mouth feedback about your service in the process.
You could also use #hastags for your posts (creating unique one's for special campaigns) and encourage your audience posting in social media to use these as well.
Final Thoughts – Building Trust with Digital Word of Mouth Marketing
Digital word of mouth marketing is one of the most cost effective ways to get more customers to your at home business.
When you deliver a high quality service which solves the needs of your customers, the singing of your praises by customers goes a long way to building trust and credibility in others who may be looking for your service.
This level of trust is greater and achieves more effective results than other forms of marketing.
If you are a SuperWAHM who is reluctant to ask your customers for online reviews, just know that if they love your service, they will want you to be successful! (Would you want your favourite coffee shop to close down?)
So your happy customers are very likely to help your business grow by sharing positive word of mouth about you. You just need to do what most business owners don't so – and that's ask them to leave an online review!
And when you have the foundations sorted covered in this blog, you'll be all set to supercharge your digital word of mouth marketing by taking it to the next level and help you grow even more!
Carolyn Ingram is a mum and a founder of Impact Cubed where she applies her passion to help female entrepreneurs have more impact. She creates websites which gets their message out and help a business grow. Carolyn has worked from home for over 10 years after leaving the corporate world. Her teenage son George works with her from home in their family business.