Content Is King: Give Your Website The Royal Treatment With These Top Tips
Find out why content is king when it comes to digital marketing and use these top tips to give your work from home business a right royal boost!
If you work from home running a business and you have a website, you're probably aware of the number one rule for digital marketing: content is king.
You can't go anywhere on the internet without consuming some kind of content. But the key in your business is making that content stand out to your customers.
Anybody can create their own content and publish it on their website, but it takes skill to make it effective.
And to help our WAHM Momprenuer readers get started here's our top tips below to get your content working for you.
Why Is Content So Important?
You may have already heard the phrase 'content is king' hundreds of times before but have you ever considered why it's such a powerful part of marketing?
Quality content builds audience trust in your business.
Consumers on the internet don't really trust ads. Why? Ads can come across as pushy, artificial, and let's face it they are there to sell something.
On the other hand, organic content that has been published to help readers can be used to indirectly sell products and services and is much more effective at doing so.
Content is essential for building trust between your audience and your brand. Instead of feeding your readers a mindless advertisement that offers them nothing in return, natural content offers them information, entertainment, or stimulation in return for a potential sale.
Bill Gates said it first: "Content is King"!
In 1996 Bill Gates wrote an essay called "Content is King" for the Microsoft website. In it, Gates predicted:
"Content is where I expect much of the real money will be made on the Internet, just as it was in broadcasting." – Bill Gates
And he was so right!
What Else Can Quality Content Do for You?
As well as building trust between you and your audience, content provides a number of other functions as an overall marketing strategy.
1. Quality Content Boosts SEO Marketing
Primarily, it allows you to implement quality search engine optimization (SEO), allowing your site to appear higher up on search engine results pages (SERPs).
SEO is all about understanding how search engine algorithms work. For example, if you use keywords and key phrases in a piece of content that the search engine finds and determines will appeal to readers, your content could appear at the top of the page, driving more traffic to your site.
In this case, it all comes down to how you construct and write your content. Your website design and the popularity of your brand is much less important for SEO purposes.
2. Attract Visitors From Other Websites
Another key function that content provides for your site is that it allows you to build up high-quality links from other sites.
Linking between websites is a fairly new way to generate traffic organically and people are realizing the value of this practice more and more.
The best way to generate really good links from other websites is if your content is of a high enough quality. That way, other website owners will want to link to your blog article as it enhances their website.
3. Influencer Marketing
You've probably heard of the term 'influencer' before when it comes to content creation. These are popular figures within a certain niche or industry who have a large following online. The brands and products that influencers promote tend to perform very well so marketers are often very keen to work with them.
One thing that will encourage an influencer to work with your brand is well-made content within their niche. For example, if you have a website all about pickleball and a popular YouTube content creator recognizes your high-quality content, they may be more likely to work with you for mutual benefit.
Good content is a way to promote your brand's values and level of quality to the rest of the world.
This can then open doors to all kinds of prosperous business down the line.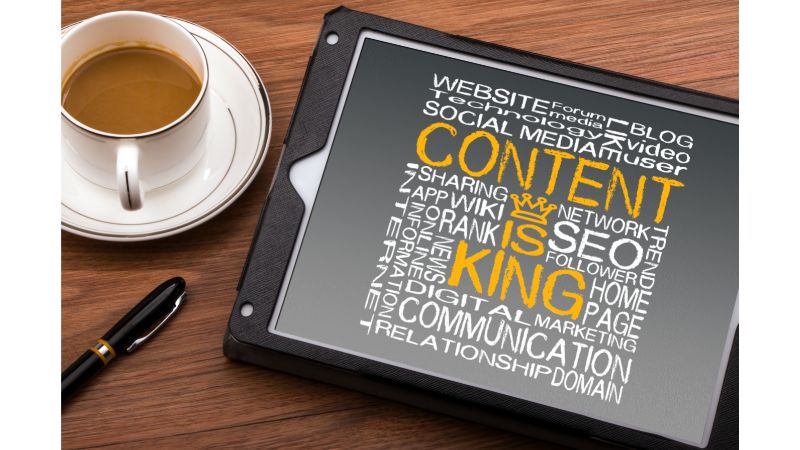 Help! I've Got Writer's Block!
We understand it isn't always easy to come up with new ideas for your blog. If you're having trouble here are some helpful ideas to get your content creative juices flowing.
Tip 1: Start with a Content Plan
We always start with a content plan. The first step is listing out your main pillar articles. These are the big, juicy articles that are full of in-depth information and keywords to satisfy both your readers and the search engines.
Then move onto the shorter pieces which are basically subtopics of the larger pillar articles.
Tip #2: Use Google to Your Advantage
You can really use Google to your advantage here by researching what questions your readers type into Google.
How do you do that? By using sites like Answer The Public or by typing your topic into Google to find the "People Also Ask" results. Both are free tools that we've found invaluable in our content research.
Tip #3: Check Out Your Competitors
And of course, always check out your competitors to see what they are doing. Especially those who are leading the way.
You can get some quality ideas and it could lead to guest posting opportunities on those websites in the future. Just make sure you don't copy any of their content. It has to be unique, and you can double check this by using a tool such as Copyscape or Small SEO Tools.
Tip #4: Use Quality Images: Pictures Paint a Thousand Words
Most people are attracted to good quality images, so get a subscription to a stock image library to entice readers to keep scrolling through your website. And don't forget to SEO those images to help with the optimization of your website.
Content is King and The Key To A Successful Online Business
'Content is king' isn't just a catchy slogan that marketers came up with for fun, it really is a message that every WAHM Momprenuer website owner should take to heart.
Without good content, the rest of your marketing strategy won't be anywhere near as strong as it otherwise could be.
High-quality content is the key to optimizing your website to the fullest extent. Content really is King!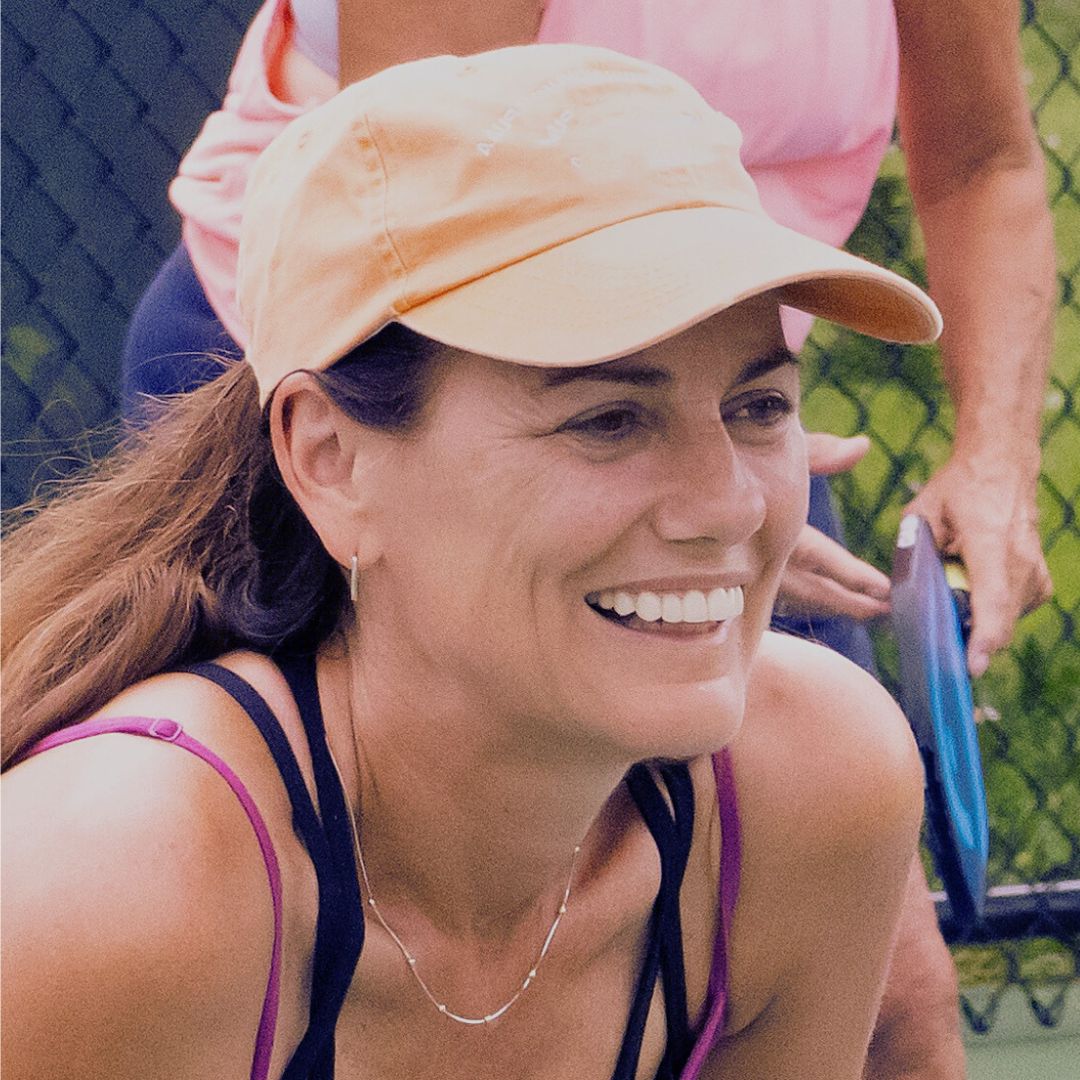 Belinda is a freelance writer specializing in sports, gardening and digital marketing. She loves that working from home allows her to fit her schedule around her family. She's the head writer and social media manager at The Pickleball Passion.