Here's How A Busy Mum Can Become A Vegan Fashion Icon
Being a busy work-at-home-mum doesn't mean you can't be a stylish vegan fashion icon as well! Whether you are living a vegan lifestyle or simply searching for more plant-based options, bringing vegan products into your life will benefit your individual health, the health of our planet, and the wellness of your whole family.
By integrating vegan fashion, vegan beauty products, and vegan food into your lifestyle, you will reduce your carbon footprint, reduce consumption of chemicals, and you can feel good about living a cruelty-free lifestyle.
Continue reading on to learn how you can be a SuperWAHM and a vegan lifestyle expert all at the same time.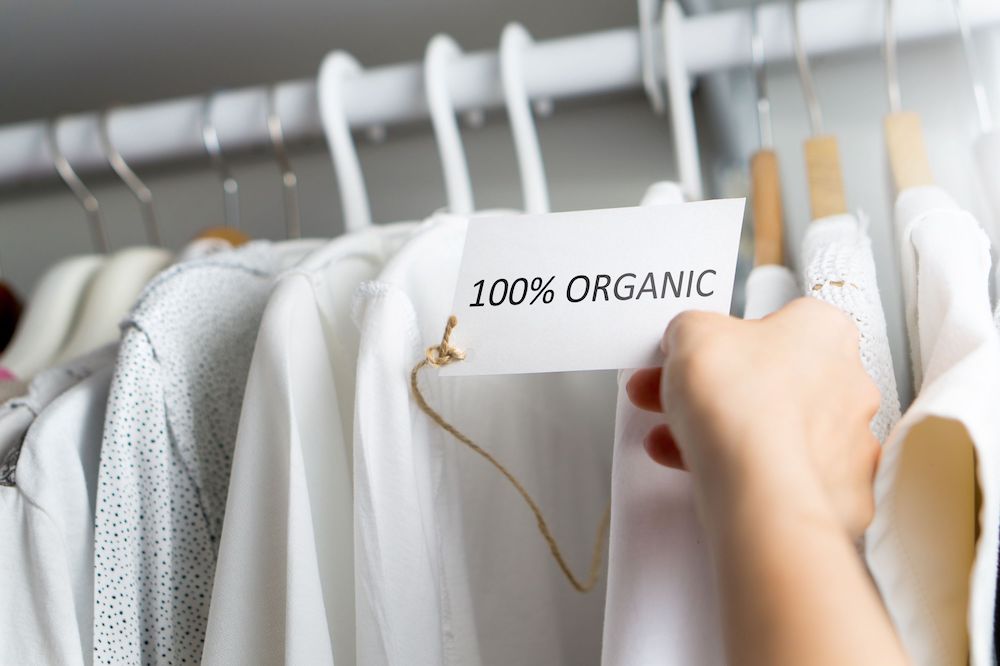 How to Stay True to Your Personal Style with Vegan Fashion
Busy mums should feel empowered to showcase their unique personal style. You still have the opportunity to dress to impress while working from home–oftentimes, you will do your best work when you look your best!
Whether your style could be described as comfortable chic or athleisure, there are endless vegan clothing options to suit your wardrobe.
Step 1 – Start with Basics in your Wardrobe
First, focus on building a capsule of basics, such as organic cotton tees and leggings or jeans. Start off with neutral colors that can easily be mixed and matched.
You can even opt for pieces that are dyed with organic vegetable dyes, rather than chemical dyes. Vegan-friendly fabrications, such as organic linen, hemp, and cotton, are sustainable and comfortable materials.
Step 2 – Add in statement pieces to reflect your style
Once you have a good foundation of basics, you can introduce more trendy statement pieces into your wardrobe. A patterned blouse or a colorful knit sweater are comfortable yet stylish options, perfect for when you need to be camera ready for a virtual meeting.
While I usually wear cozy knit joggers or pyjama pants when working from home, sometimes I opt for vegan leather leggings or organic denim when I want to dress up a bit more but remain comfortable.
Step 3 – Choose a selection of vegan footwear
While your feet may not be visible during virtual meetings, it's important to have a selection of vegan footwear for when you bring your kids to school, walk your dog, or even wear as house shoes.
There are many stylish leather alternatives these days, and you don't need to sacrifice design when choosing vegan footwear.
You can find faux leather boots, canvas sneakers, and sustainable flats. You can also find cruelty-free, faux shearling slippers for optimal comfort when sitting at your desk.
Step 4 – Finish the look with vegan accessories
You can choose faux pearls, gold jewellery, and organic textiles. You can even dye your own scarves with vegetable dyes and even flowers to create a one-of-a-kind accessory, true to your personal style–you can even get your kids involved in the creative process as a fun activity!
Also, if you're in need of a belt, there are endless cruelty-free options, such as woven belts, cork leather, and other plant-based leather (even apple-based leather!)
Being a vegan fashion icon has never been easier and more accessible as a busy mum. Hopefully this has inspired you! 🙂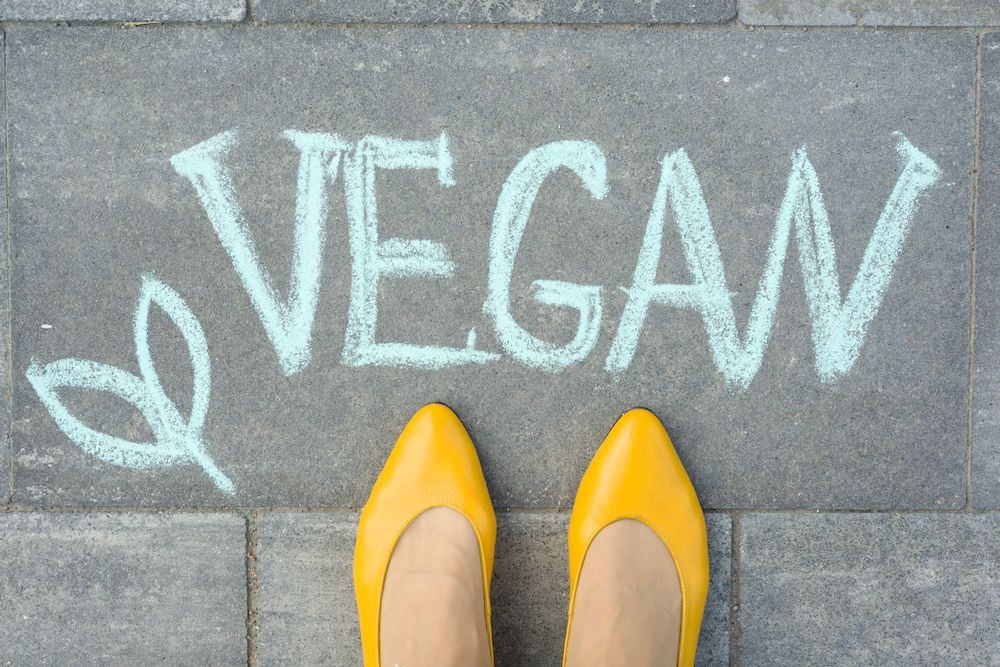 How to Incorporate Cruelty-Free Self-Care into your Daily Routine
As a SuperWAHM with a packed schedule, it's important to add self-care to your to-do list and take time to pamper yourself.
In addition to the clothes you wear, caring for yourself with vegan beauty products will make you look and feel your best. Starting and ending your day with a self-care routine can boost your overall mood and productivity.
Tip #1 – Your Morning Skincare Routine with Vegan Beauty Products
Beginning the day with a skincare routine can benefit the health of your skin and improve your confidence. Plant-based moisturizer and serums can address any topical issues, including dullness and dryness—one of my favourite vegan skincare brands is Pacifica.
Be careful to research if your skincare products are completely vegan. It's important to acknowledge that sometimes, products may be considered cruelty-free but not 100% vegan (like Neutrogena, which isn't vegan!).
Tip #2 – Review your Makeup – Is it Cruelty-Free?
If you wear makeup, you can try various vegan makeup products to see what works best for your skin, including brands such as Jane Iredale, e.l.f., and Tarte, just to name a few.
Not all makeup brushes are vegan, so be sure to find a good quality set from a cruelty-free brand, such as EcoTools, allowing you to have a 100% vegan beauty routine.
Tip #3 – Create an Evening Self-Care Routine
Finally, ending your day with a moment for self-care, such as skincare and a hot bath, will relax and reset your mind. Vegan bath bombs are a great option for full body skincare, as the plant-based products are chemical-free and will make your skin glow with ingredients from our Earth—one of my favourite cruelty-free brands is Lush.
You can also light a vegan, soy wax candle to further relax and reset during your night-time routine.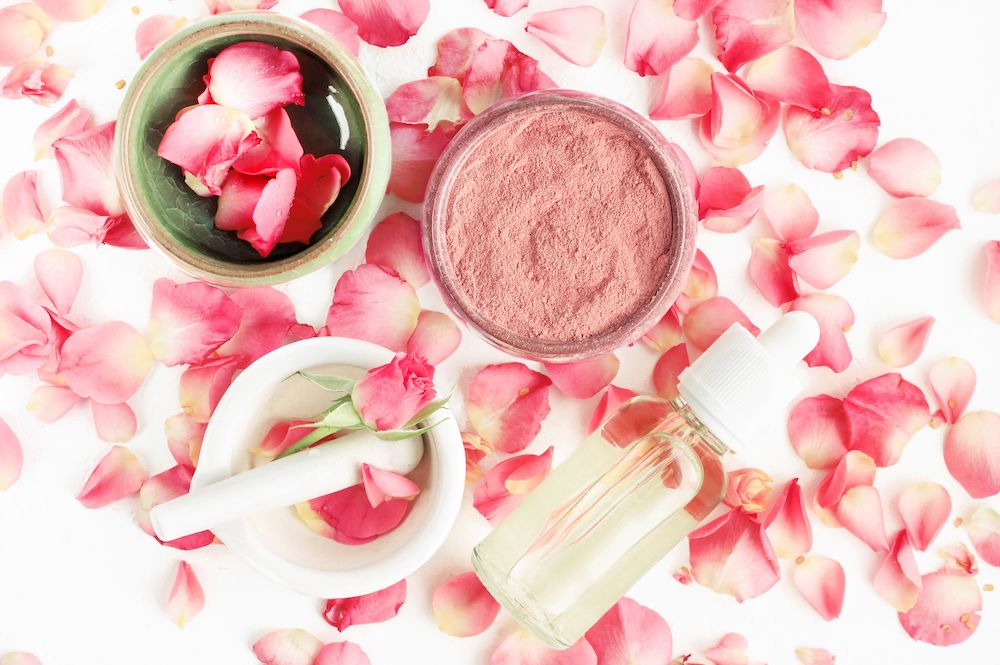 Incorporating Plant-Based Productivity when Working From Home
When working from home, it can be easy to become distracted by your environment, including your kids, pets, and personal items cluttered around you.
One unique idea is to keep your kids occupied with vegan, eco-friendly crafts to engage their creativity. You could supply them with vegetable based paints, recycled paper or newspaper for origami crafts, and inspire them to repurpose clothes or toys into something brand new.
By keeping your kids occupied with creative activities, they can engage their minds while you focus on your work.
This article further highlights the benefits of keeping your kids busy with crafts.
Vegan and plant-focused products can directly benefit your productivity. The most obvious plant-focused products for your home office are actually house plants!
Did you know your house plants have health benefits?
You may be surprised that a few plants on top of your desk can significantly improve your productivity (plus, they add to the ambiance!) Further discover the secrets of how house plants can boost productivity.
You're now ready to be a Vegan Lifestyle Expert!
After reading this article, I hope these tips have further established your confidence in being a SuperWAHM and vegan fashion guru all at the same time.
With vegan fashion, beauty products, and plant-based productivity hacks, you will see how veganism can improve your health, your family's health, and the health of our planet.
You can feel good about the lifestyle you live knowing you are benefiting yourself and Earth in your daily choices.
Feel empowered to embrace your personal style, focus on self-care, and inspire your family with vegan options–you can be a SuperWAHM and vegan fashion icon all at the same time!
Jessica Strouss is a busy work at home mum and fashionista.  Her passion is in empowering other women to live a fashionable lifestyle in a cruelty-free way. She's the proud owner of a leading vegan fashion and lifestyle blog to help spread her message to other fashion-conscious women.