Discover the Benefits of Family Driving Holidays for Good Health and Wellbeing
If you've been feeling a bit run down lately, juggling the kids, school and work, then maybe it's time for a well-deserved break. A driving holiday with your family is a great way to create fun and lasting memories for you and the kids. And it has plenty of benefits for your family's health and wellbeing too.
As stay-at-home mums know, keeping kids occupied, happy, and engaged is a full-time job.  Driving holidays with your family offers a fantastic opportunity to bond with your kids as you share exciting new experiences together.
Australia is the perfect destination for a classic road trip adventure and some good old fashion family fun. There are incredible road trips across Australia that showcase spectacular scenery and diverse landscapes.
So, shake up your family's routine and hit the road this year to discover the best Australia has to offer.
Why Driving Holidays are Good for Your Health and Wellbeing
When it comes to planning a family holiday, driving holidays tend to get overlooked. But a well-deserved break from your daily routine comes with many health benefits for you and your family.
Here's 4 top reasons how a family driving holiday could actually benefit the good health and wellbeing of your entire family.
1./ Spending Quality Time with Family Reduces Stress
A holiday is perfect for spending quality family time together. It takes you away from the daily distractions of home and is a great way to reduce overall stress.
As we know, stress can be bad for our physical and mental health. It can also affect our cardiovascular system and blood pressure.  Reducing stress in healthy ways, like spending time with family, can help to lower blood pressure and keep us mentally and physically stronger.
Connecting with your family and creating new memories on a road trip holiday is a healthy way to stay on top of your family's stress levels, creating positive and meaningful experiences with your children.
2./ Being in Nature Helps Support Good Health and Wellbeing
One of the benefits of a driving holiday is the flexibility to plan your route and appreciate some of Australia's stunning natural surroundings. It could be a short trip, exploring local National Parks in your state. Or it could be a longer trip using RV (recreational vehicle) to reach that unique destination.
Imagine walking through a rainforest filled with the sound of beautiful bird calls. Rest by a tranquil flowing stream, and feel the connection back to nature.
It is scientifically proven that spending time outdoors in nature improves mental health and reduces stress. Spending time with your family in nature is a fantastic way to burn off your kid's energy, encourage physical activity, and reduce screen time. Bushwalking with kids is a wonderful opportunity for learning and exploration while promoting physical activity.
Another bonus is that outdoor time can help improve kids' sleep quality, leaving you and your partner with more free time after the kids are in bed!
3./ Driving Holidays Can Strengthen Family Bonds & Improve Communication
Creating strong family bonds is incredibly important for your family's well-being.  Having a solid family bond has been shown to help increase children's mental resilience and self-esteem.
Family driving holidays offer an excellent chance for fun and active activities.  Kids want to be involved with their families and love to spend quality time playing with their parents.  The memories created on your family driving holiday will last a lifetime and bring positive connections in the future.
Spending time together helps keep your family emotionally engaged and offers the chance to improve your family's communication skills.
4./ Creating New Experiences Helps with Mental Health
New experiences are great for brain health and essential for healthy development in children.
When we try new things or go to new places, our brains produce a rewarding hit of dopamine, making us feel good.  New experiences and places can energise us, boost self-confidence and give us a sense of achievement.
For children, new experiences are essential for healthy development.  New experiences create new neural connections and enable the child to learn about the world around them positively.
Taking your family away on a driving holiday allows you to explore new and exciting places and activities together. Perhaps you can learn a new skill like kayaking, fishing, or try a Skiing Vacation for your next trip?  Experience joy as you and your family explore parts of Australia together on your ultimate road trip.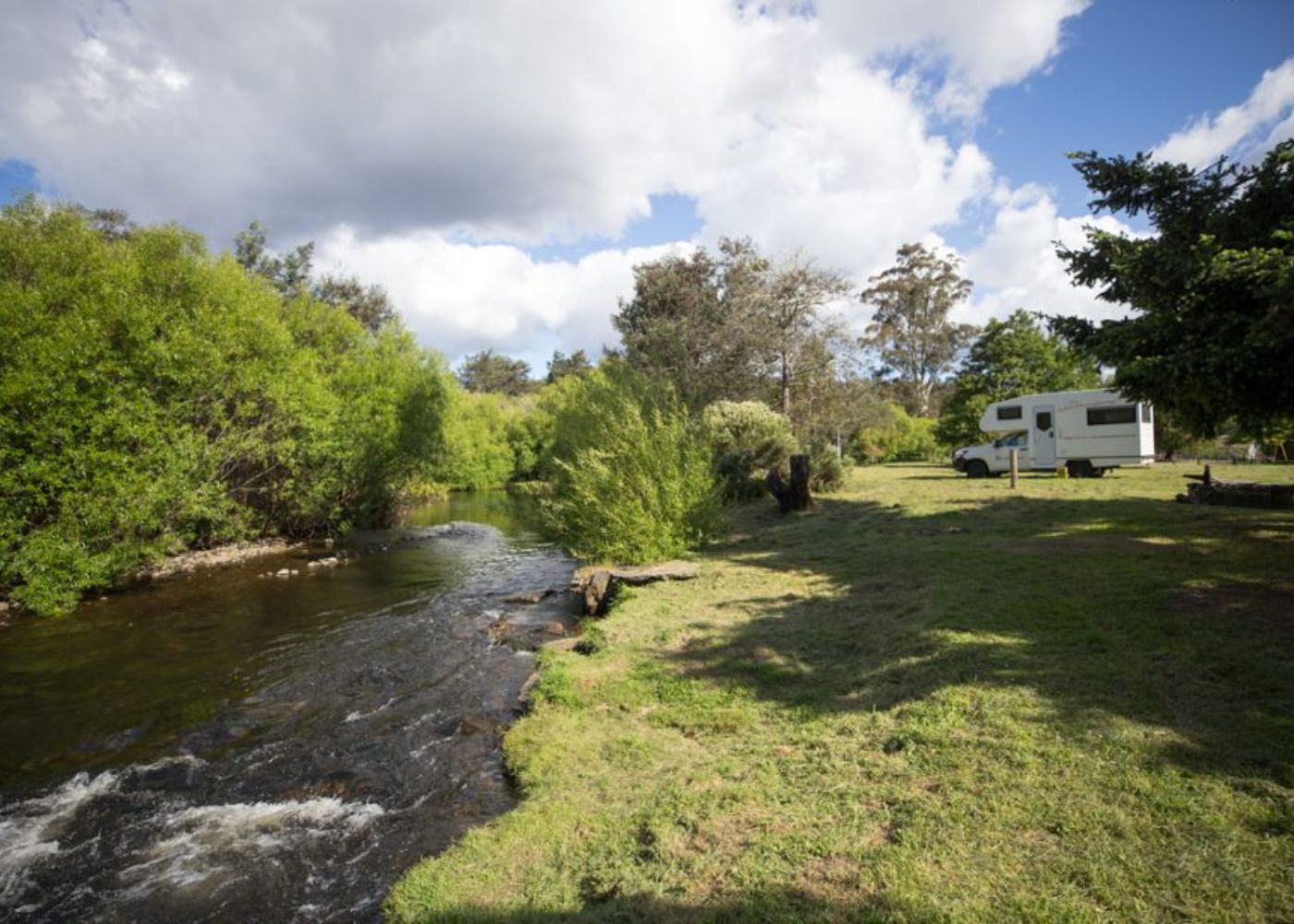 Here's what to Pack for a Road Trip with Kids
All us mums know that organisation is the key to a successful holiday with kids! 🙂
The joy of a driving holiday is the flexibility it brings to your vacation.  You can experience stunning scenery and stop in an amazing new location each night.
But, driving holidays also means spending extended time in the car.  Therefore, packing well ensures a happy car journey for the whole family, kids, and parents!
Pack some entertainment for a smooth, enjoyable road trip to occupy fidgety kids.  What you bring will vary according to your kid's age.  Podcasts and audiobooks can be a godsend for longer car journeys and keep older kids occupied.
Here's some other things to consider when planning what to pack for your next road trip:
Snacks and drinks
Drink bottles and spare water. Pack snacks including healthy options. Also having some lunch items in a car fridge or esky is great for a roadside scenic picnic.
Entertainment
Colouring-in, sticker books, puzzles, cards, board games, compact toys, fidget toys. Remember the outdoors provide a great source of nature toys too, like sticks, leaves, sand, and shells.
Electronics
Tablet, phone, headphones, car navigation device, chargers and USB adaptors.
Comfort
Travel pillow, small blanket/throw, picnic blanket. For younger kids don't forget the favourite teddy!
Baby gear
Baby carrier, stroller, travel cot, nappies, nappy cream, change matt, wipes, bottle, baby food, emergency formula, folding travel highchair, disposable bibs, spare clothes, hat.
Packing for an Extended Driving Holiday
If your road trip's going to be a little longer, then there's a few extra things to conder packing:
Clothes
Plan your road trip so you know the climate of your destinations. Pack suitable clothes for the climate and your intended activities: Jackets, raincoats, underwear, swimmers, comfortable shoes, and socks.
Toiletries and sanitization
Toothbrushes, soap, creams, hand wipes, hand sanitizer, tissues, and toilet paper.
Outdoor gear
Choose items to suit your activities: Hats, sunscreen, insect repellant, and mosquito coils. Bikes, scooters, floaties, beach towels, bucket & spade, kite, kayaks, soccer ball, rotor spin tennis, and chairs.
Day Backpack
Take a backpack for bushwalking, hiking or long beach walks to carry water, jackets, snacks, and a basic first aid kit.
Bin bags
Keep rubbish confined and easy to dispose of in bins.
Packing for Safety on Your Road Trip Holiday
Your family's safety is so important when you're planning a road trip. So, it's a good idea to keep safety in mind with your packing too. Here's some additional (and potentially lifesaving) things to pack for your road trip.
Navigation
Use tools like Google Maps, Garmin, in-car navigation, or the good old road atlas!
First aid kit
Pack a first aid kit, along with any medications e.g.: children's Panadol, antihistamine, or any prescription medication.
Vehicle
Ensure the vehicle is in good mechanical order, check the spare tyre, and have a basic tool kit and spare engine oil and engine coolant. Treds Recovery Boards are a useful recovery item, as well as jumper leads or jump starter kit.
Stop and revive
Stop every 2 hours and spend time outdoors. Choose a playground, scenic lookout, toilet block, and take a short walk, you don't know what you may discover.
Money and License
Don't forget your debit card and driver's License.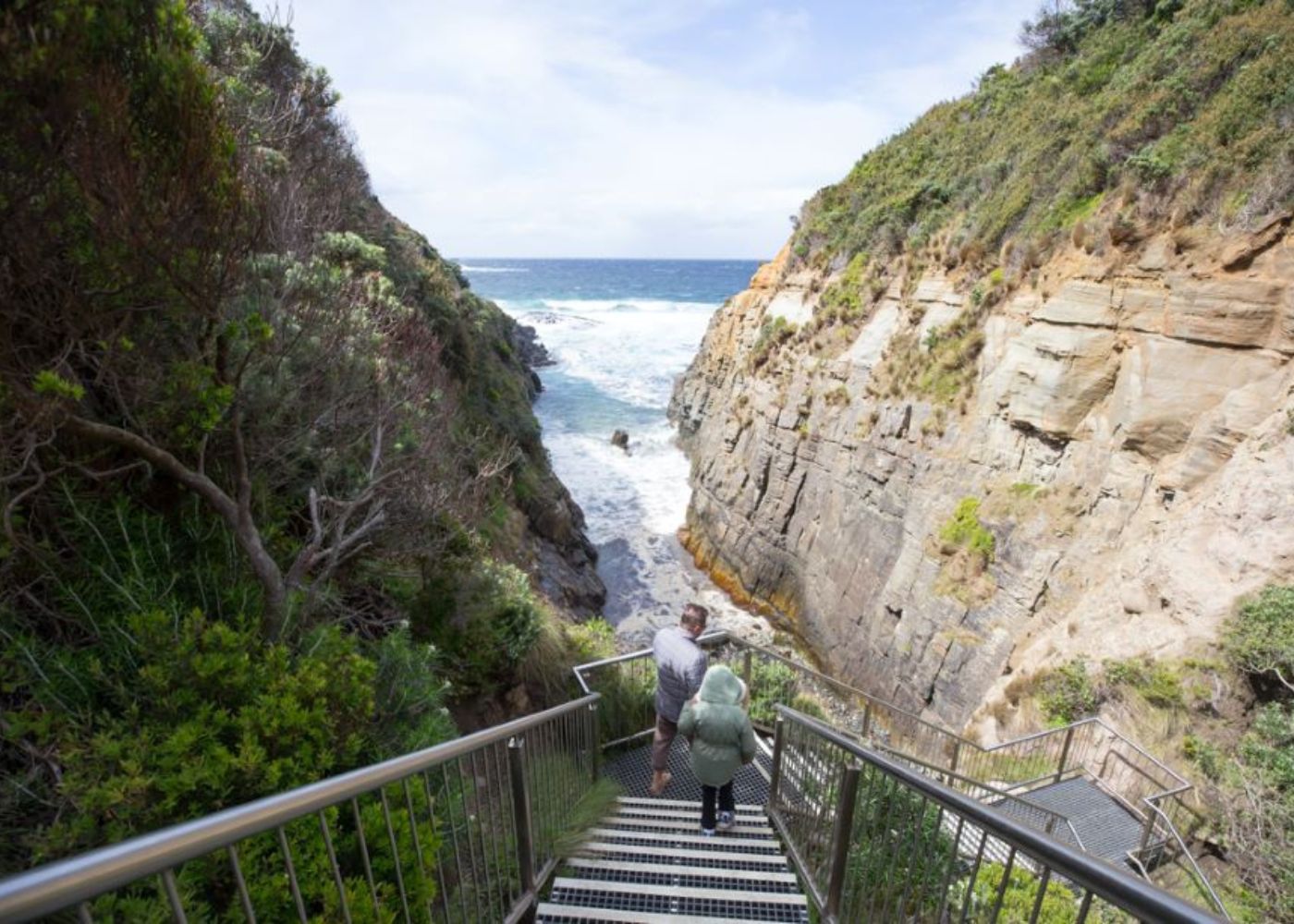 Beat the Boredom with these Fun Car Games for Road Trips
A long car ride allows you to bond with your kids while playing fun games en route.  You can play many games to engage the whole family and get kids' imaginations working.
Question Games
 Question games are a great way to get your family chatting and bonding.  Learn new things about your family and facilitate some fun conversations.
Prepare some get-to-know-you questions to ask.
This is a perfect opportunity to learn about your kids, as parents know their dislikes and likes can change frequently! Use questions like, what's your favourite book? What do you collect? What is your favourite dessert?
Trivia Questions are another excellent option.
You can squeeze in some undercover learning!  Prepare questions based on your kids' interests or the places you plan to visit.
Twenty Questions
This classic game is always fun.  Get someone to think of a place, person, object, or animal.  The other players ask yes or no questions to uncover what the other person has chosen.
This fast-paced game is great for car rides and suitable for all ages, kids and adults alike.
Word Games
Word games are fun, free, and take up no space, which is excellent for families on the move.  Games like these are brilliant for engaging kids' critical thinking and language skills.
Create A Story
Create your very own family story in this fast-paced language game.
This fun game allows everyone to be silly, which will appeal to your kid's sense of humour. Starting with once-upon-a-time, everyone adds one sentence to the story. There will be plenty of laughs as your story takes some crazy turns.
Name Game
Choose a category like animals, food, or places.  One player names something from the category.  The next player must then name another, starting with the last letter of the previous word.
For example, dogs, snakes, elephant, etc.
The Alphabet Game
You can make the alphabet game as easy and hard as you want and adapt it for younger and older kids.
Take turns in reciting a word beginning with every letter from the alphabet.  To make it harder, you can select a category to choose from, like food, animals, or places.
Observation Games
Keep your kid's eyes outside the window with some fantastic observation games.  This is a great way to build excitement while on your road trip and sharpen your kid's observation skills.
Eye-Spy
The classic game of eye-spy is always a winner on a long car journey and gets kids interacting and observing their environment.  This is particularly fun when visiting new places and does not need to be just confined to the car.
Road Trip Bingo
Road Trip Bingo is a fantastic game for kids. It is fun, interactive and visual.
Kids can cross their cards off as they travel. Create your own bingo cards or use a printable template online. You could use ideas like lorries, dogs, red cars, etc.
Ready to Plan Your Driving Holiday?
Family driving holidays could be the perfect way to explore with freedom when considering your next adventure away.
Ditch the trains and planes and head out on the open road for a flexible way to see Australia's beautiful surroundings.  And if by chance, your enjoyment of a driving holiday exceeds your expectations, you may even consider a Digital Nomad Lifestyle.
Replenish your mental health and wellbeing, reduce stress and spend quality time with your loved ones as you embark on an epic road trip.  Driving holidays allow families to bond as they travel together, improving communication and relationships as you enjoy new experiences and amazing new places.
Felecia Heirdsfield is a multitasking mother who runs two businesses from home while taking care of her family. Her passion for adventure and exploration leads her to plan and organize exciting family road trips whenever she gets a chance. Felecia is also the mastermind behind Australia's Leading Road Trip Website. She loves sharing her extensive knowledge of Australian road trip travel, travel planning, culinary delights, and travel itineraries to inspire others to discover the hidden gems of Australia.