12 Benefits of Slow Travel For The Whole Family
Unlike off-grid travel, which often involves getting away from civilization altogether, slow travel does not mean ruling out technology and crowds from your life. The benefits of slow travel are numerous. For us working at-home mothers, it provides a unique opportunity to balance work and leisure.
I have recently taken a slow vacation to Canada and went to best cities to visit in the province of Quebec. Here are some of the advantages of slow tourism that I discovered.
What is Slow Travel?
Slow travel is a type of travel that emphasizes taking a slow-pace approach to exploring a destination, without feeling rushed or pressed for time. It is a form of tourism that encourages travellers to engage more deeply with the way of life and culture of a place.
To slow travel properly, you need to deliberately take a relaxed approach to exploring a destination, spend more time than normally required in a given touristic destination, and make an effort to connect with local people.
Why Do People Decide to Slow Travel?
People decide to slow travel for a variety of reasons, including:
Authenticity
Slow travel is often associated with a more authentic travel experience. By immersing yourself in the local culture, you can experience a destination as a local, rather than just a tourist.
Deeper Cultural Immersion
Slow travel allows you to spend more time in one place, and get to know the local culture and customs of your travel destination. This is why most people who "slow travel" do so in a foreign country, not in their home country.
Reduced Stress
Slow travel can be less stressful than traditional travel, as it allows for a more relaxed pace and more time to adjust to a new environment. This can be particularly helpful when travelling with children. Slow travel often involves a lot of outdoor activities such as walks and hikes, which can help relax and improve mental health.
Flexibility
Slow travel allows for more flexibility in terms of scheduling and activities, as there is no need to rush from one tourist attraction to the next. This can be helpful when travelling with children, who may have different needs and interests.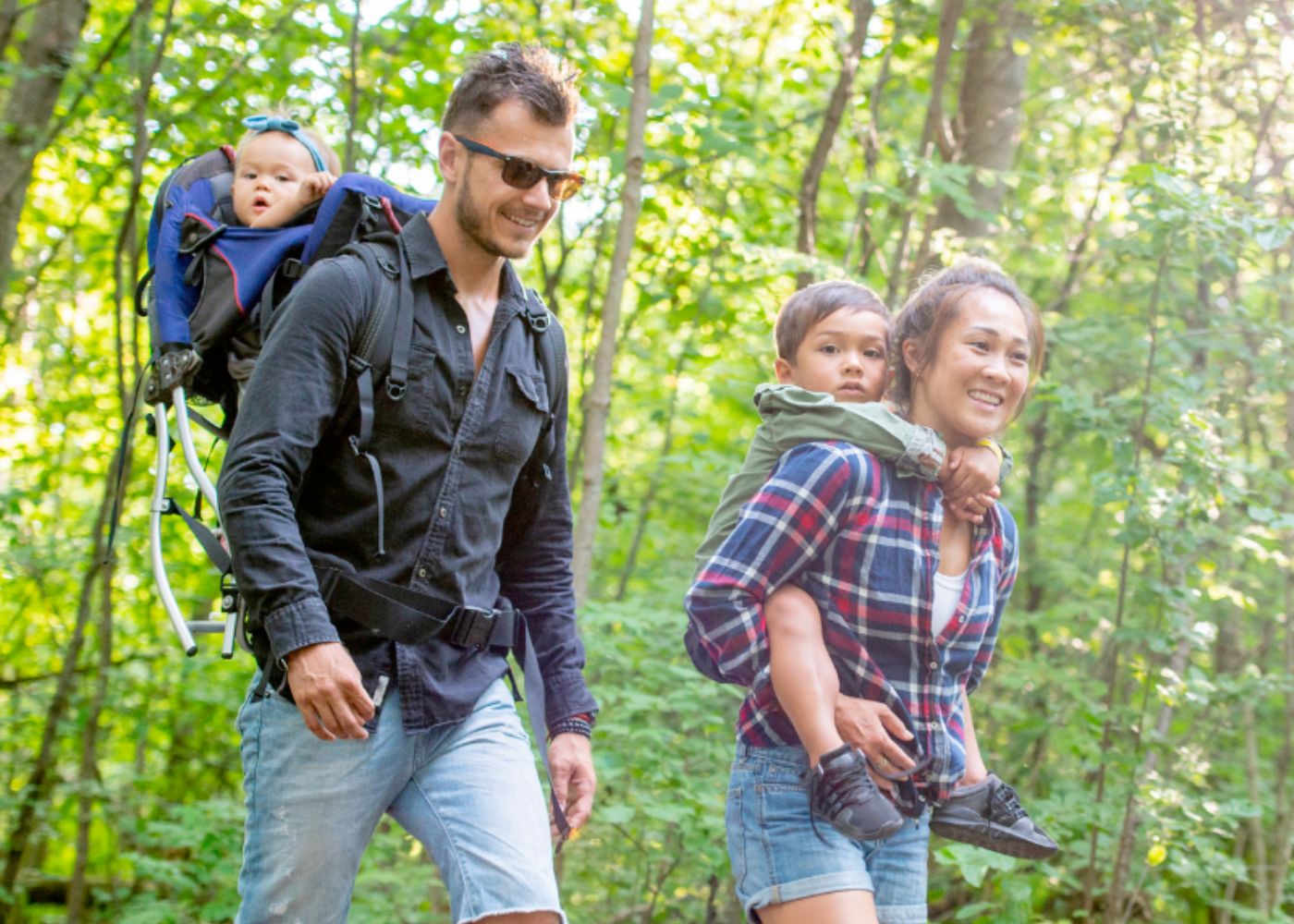 How to Practice Slow Travel
Tip #1 – Choosing the right destination
To choose a slow travel destination, consider places that offer unique experiences and cultural immersion. Your destination needs to fit your interests.
If you like the outdoors, pick a destination known for its natural beauty. It's also totally acceptable to slow travel in a busy city. The idea is to try and avoid staying too close to tourists and instead experience the destination like a local.
Tip #2 – Plan a flexible itinerary
When planning a slow travel itinerary, it's important to leave free days for improvisation and unexpected events.
Start by identifying the must-see attractions and experiences in your chosen destination. Then, build in time for relaxation, improvised exploration, and cultural immersion. Build in buffer days for weather events, transportation delays, or other unforeseen circumstances.
Quebec Wonders provides ideas of Quebec itineraries suitable for slow travellers.
Tip #3 – Choosing Where to Stay
As mentioned above, you can slow travel to any kind of destination. But it's important to carefully select an accommodation that will allow you to slow down and get a taste of what local life is like.
The choice of neighbourhood is important and for slow travellers, it is not about being as close as possible to the main tourist hot spots. Instead, slow travellers pick the local neighbourhood they wish to stay in based on a variety of factors such as the ability to meet local people, the presence of locally owned cafes/restaurants, safety, public transport options, etc.
Tip #4 – Considering your Children
Slow travel experiences with children generally involve visits to local parks and playgrounds, and observing local animals or wildlife.
One thing also worth considering is to join a playgroup or mother's group for the duration of your trip. It's a great opportunity to meet local mothers and discover their way of life. My slow travel experiences with children have involved signing up for weekly swimming lessons and joining an active mother's group on their weekly hour-long walk stroller walks.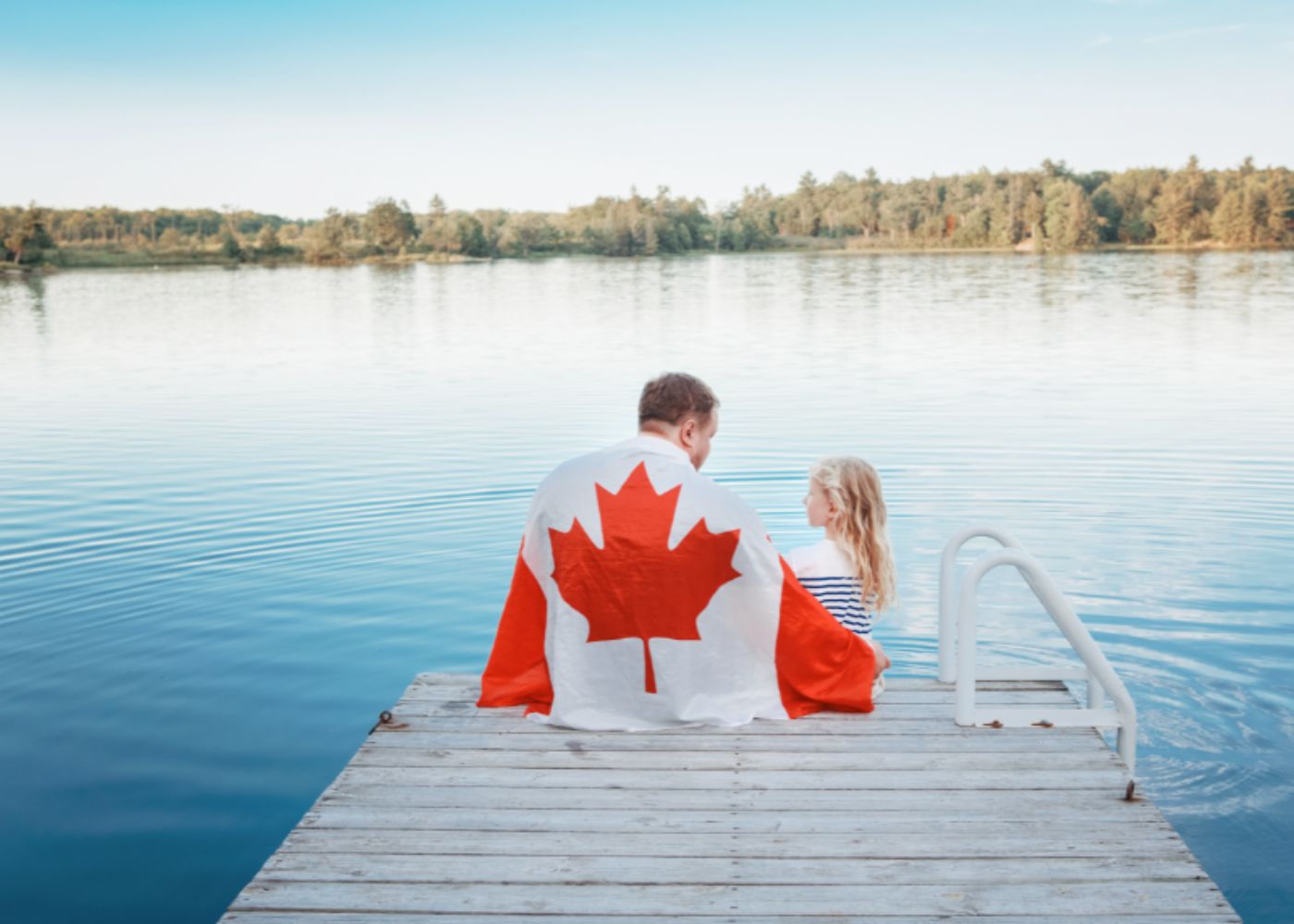 Benefits of Slow Travel as a Work from Home Mother
What are the benefits of not cramming as many activities and sights as possible into a short amount of time? For mothers and remote workers, there are many advantages of slow tourism, including:
Benefit #1 – Exposing your children to new cultures, ways of life and language
Slow travel broadens their perspectives, helps them develop empathy and understanding towards people from different backgrounds.
Benefit #2 – Exposing your infant to a different language
Language exposure studies show that even short-term exposure to a foreign language can help your infant or toddler learn that language in the future. That's because early exposure to another language's phonetics is key to them being able to hear and distinguish subtle variations in the language's sounds.
Benefit #3 – Family bonding over shared experiences
Travel can bring families closer together. It's an opportunity for kids to learn about their family's values and develop stronger bonds with their parents and siblings.
Benefit #4 – Balancing travel with work
Another benefit of slow travel is the ability to make time for urgent work during your trip. When travel is done at a slow pace, it is possible to keep things moving at work, by answering a few emails and doing a few tasks every now and then.
Benefit #5 – Building stronger relationships with locals
Slow travel allows you the space to go to local places you wouldn't normally experience, and take the time to connect with locals.
Benefit #6 – Teaching social skills to your children
Slow travel can help children develop social skills by encouraging them to interact with people from different backgrounds and cultures.
Benefit #7 – Opportunities for relaxation and reflection
A slow vacation is a good opportunity to relax in a different environment.
Benefit #8 – Slow travel helps to lower travel costs
Slow travel is generally lower cost than traditional tourism. The main drivers are that slow travellers tend to avoid expensive touristy hotels and restaurants, and are more prone to using public transport.
Benefit #9 – Reduced environmental impact
Slow travel tends to be a more environmentally friendly way to travel. This is especially true if you avoid staying in a hotel, eating take-out, and flying or driving from one destination to another. With more time to spend in a travel destination, you should also be able to plan things better: e.g. pack your own water bottle rather than buy single-use water bottles at tourist sites.
Benefit #10 – Keep your gym routine with Slow Travel
With slow travel, you can still hit the gym and work out as per your regular schedule. You don't have to abandon your health and fitness habits as a result of being time-poor to explore a destination.
Benefit #11 – Flexibility to visit touristy venues without crowds
Slow travel allows for greater flexibility in your itinerary, as you're not bound by tight schedules or tour group agendas. For example, slow travel allows you to visit tourist hotspots on weekdays rather than on the weekends.
Benefit #12 – Increased independence and self-reliance
Travel provides you and your children with opportunities to make decisions, and navigate unfamiliar environments. This can teach all of you independence and self-reliance.
Where's Your Next Slow Travel Destination?
Ultimately, the benefits of slow travel are about gaining a richer, more authentic travel experience that will stay with you long after you return home.
Quebec, Canada, with its stunning natural beauty, rich local culture, slow tourism initiatives, local food, and outdoor activities, is an excellent slow travel destination all year-round. Ultimately, the best slow travel destination is one that meets your personal preferences and interests. Some people like to slow travel in a large city, while others prefer to get away from the city buzz altogether and slow travel in regional towns.
Anne is a working mom, who is passionate about travel and a big advocate for flexible working. She is the founder of Quebec Wonders, a travel site that advises families on things to do in Quebec, Canada.