10 Home Automation & Smart Appliance Tips For The Work At Home Mom
Here's Our Beginner's Guide to Smart Appliances and Home Automation–Why Every Work-At-Home Mom Needs a "Smart Home"
Being a mom is a full-time position, and when you're a work-at-home professional, smart appliances and home automation are a life-saver.
Investing in a range of smart gadgets and integrating them into a central hub will help you juggle myriad roles. And, come out the winner! You'll take care of the kids and family while balancing work deliverables and ace at every role you play.
Working moms in the US show that close to 54% of working moms cannot focus 100% on their WFH careers. Simply because achieving the ideal work-life balance is highly challenging.
Thankfully, technology has practical answers, and the IoT with home automation might just be the key.
So, What Exactly is Home Automation?
Smart appliances and home automation create a seamless domestic ecosystem where your home functions like a carefully oiled machine.
Each gadget is connected using IoT technology to a central hub with robust Wi-Fi and Bluetooth connections. This hub functions through an interactive app you'll download to your mobile device.
Several smart hubs are now available.
The exciting thing about these systems is that you can connect them to voice assistants like Alexa, Siri, and Cortana. Giving out voice commands can have them perform the functions you need.
Any device, from bulbs, kettles, fridges, and washer-dryers to your smart TV and home theater, works well. You can configure the settings using your mobile phone, tablet, or laptop, so each device functions per a pre-determined schedule.
Check Out These 10 Home Automation & Smart Appliance Tips to Make Your Work-at-Home Life a Breeze
Several smart appliances for kitchens make life easier for the work-at-home mom. You can rely on them from the moment you wake up in the morning and throughout the day. Trust in these gadgets to secure your home and keep things running long after you've turned in for the night.
Here's our top smart appliance tips which will also help you learn how to choose a smart home platform.
Tip #1: Smart Water Heater
A smart water heater will heat water for your morning showers to a preset temperature. You need not go with the factory settings of 140 degrees in all seasons.
Using your phone to configure lower summer temperatures translates into significant fuel savings.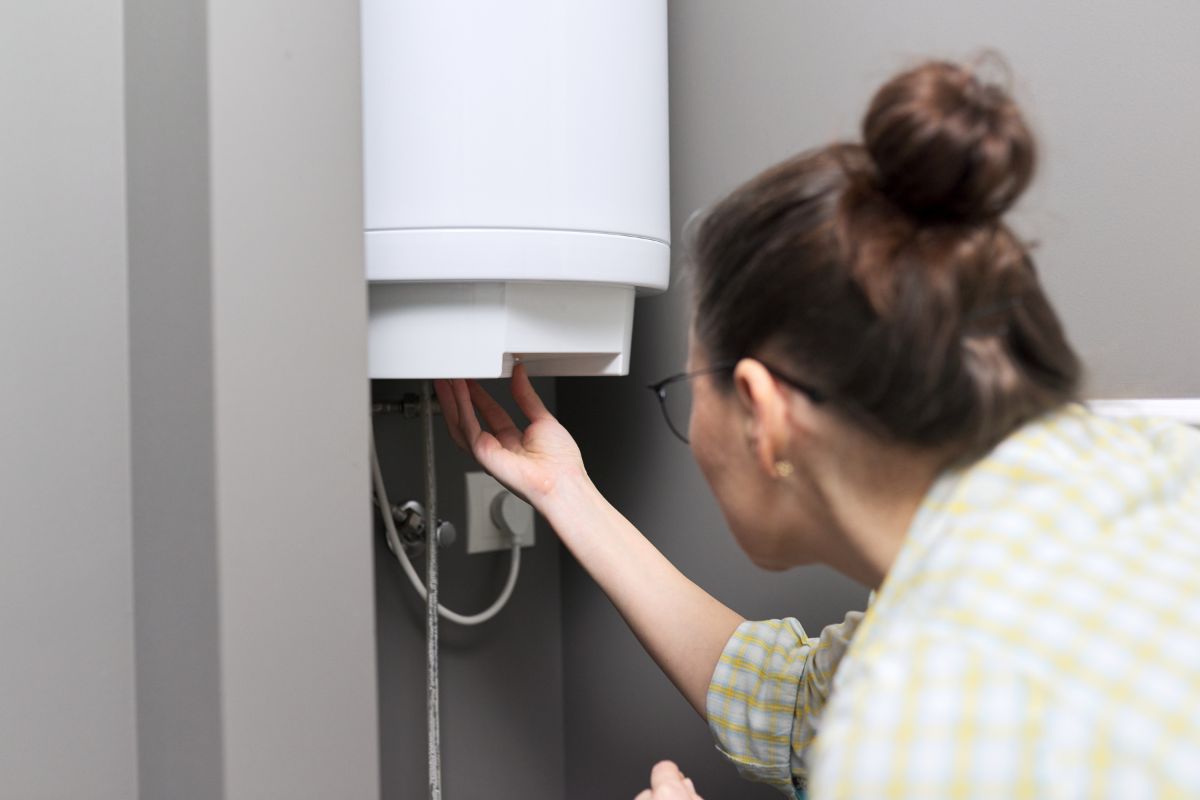 Tip #2: Smart Alarms & Clocks
Your day starts with the smart clock that lets you set individual alarms for all the family members.
You'll set not just the alarm with music, but also schedule the lights to come on with adequate brightness to wake the kids for school. These simple devices allow you to eliminate the morning scramble for getting to school on time.
Tip #3: Smart Showers
Installing a smart shower will make life so much easier for a work-at-home mom when you train the kids to bathe on their own.
Smart showers are voice-controlled and allow you to set the specific temperature that the kids can use without the risk of scalding.
You can automate and control water flow remotely and ensure the kids take quick showers for minimum waste.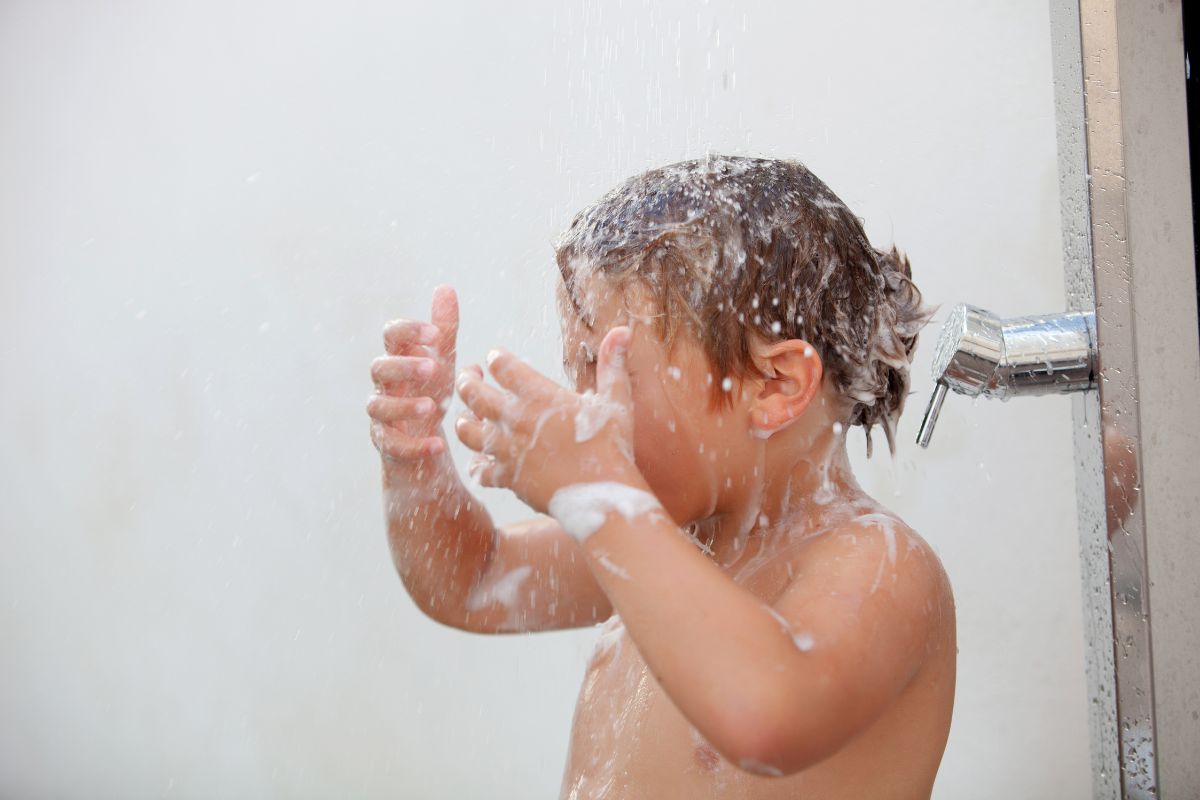 Tip #4: Smart Espresso Maker
A smart kettle or coffee maker will turn on at a fixed time each morning and have your coffee ready. A steaming cup will be made when you get the kids and yourself dressed for the day.
In addition to the schedule, you can configure the precise temperature you like your coffee.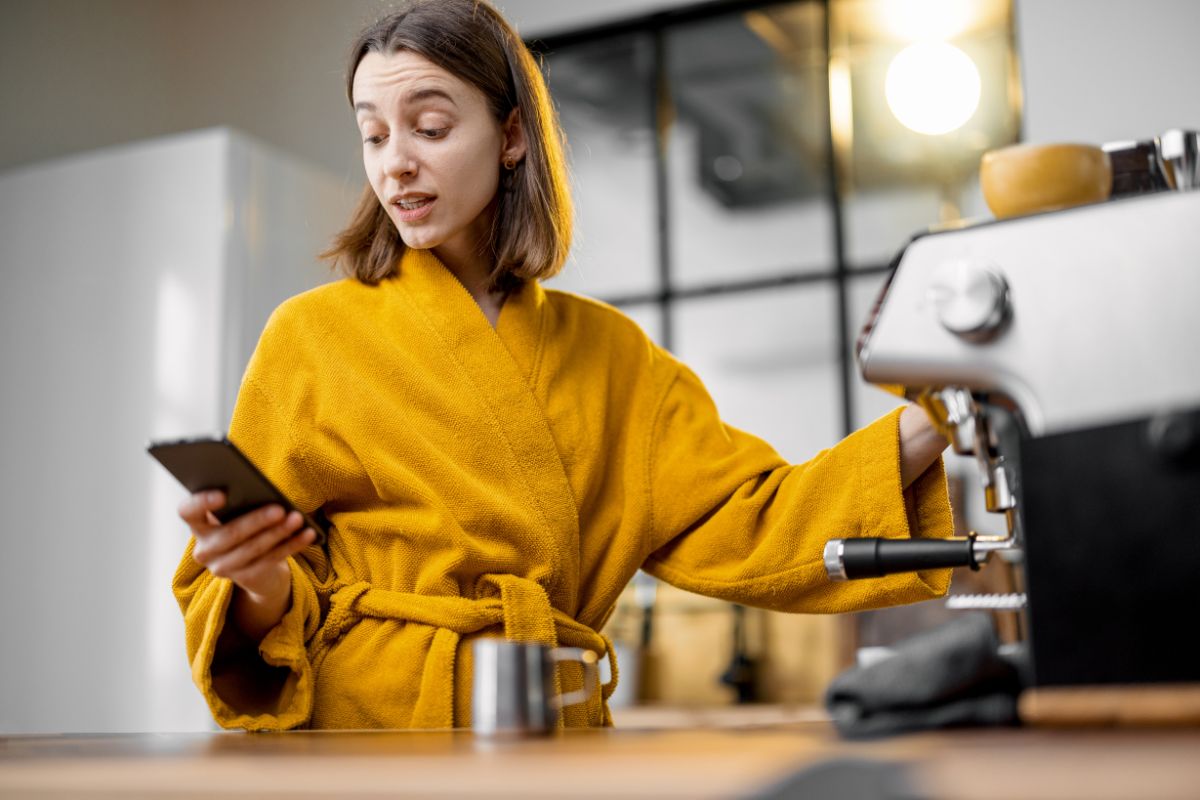 Tip #5: Smart Fridge
A smart fridge will help you stay on top of your shopping for the week, so you never run out of groceries and essentials.
Barcodes and RFID detectors record the expiry date and usage to alert you when you need refills. You can also use the whiteboard or shopping list feature to quickly jot down items for the next trip. Better yet, tell Alexa to make a note if you're short of time.
Your smart fridge also has an interactive touchscreen to entertain you while you cook. It has built-in speakers to play movies or songs or provide you instructions for the recipes you're making.
You can also build a database of recipes and menus your family loves. Are the kids asking for a snack in the middle of an urgent task? Use your phone to glance at the options available in the fridge. The internal camera makes it possible.
Did you forget your grocery list? Connect to the hub and the refrigerator at home from your phone for the saved information. You can also peek inside to check what you need to buy.
Tip #6: Smart Home Lighting
Home lighting automation gives you instant access to all the light fixtures in your home.
Kids leaving the lights and ceiling fans and forgetting to turn them off can reduce wasteful power consumption. Run a quick scan through all the rooms and turn off the lights without moving from the work-at-home desk.
Every morning, your pre-scheduled porch lights will turn off, and come on again every evening. You can check the phone app to ensure the configuration is working perfectly.
Organizing a party? Set the right mood by controlling the dimmer for the perfect light brightness. You can also connect to the LED bulbs and select the specific colors you wish to display.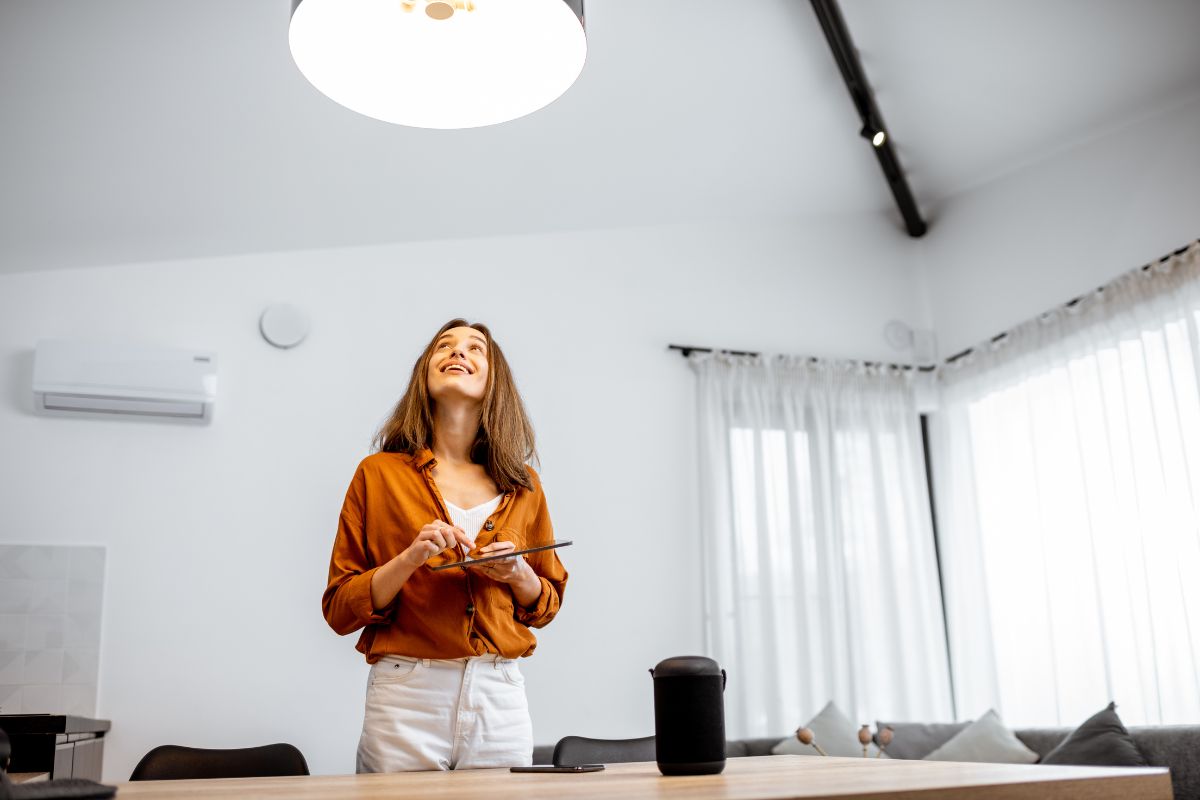 Tip #7: Smart Home Security Systems
Smart home security keeps your family protected thanks to the network of cameras you can install indoors and outdoors. Divert the feed to your mobile device, and you can keep watch on the visitors on your doorstep.
You can also integrate motion sensors to alert you to any unexpected activity in the yard. Relaying the camera feed from the kids' room allows you to keep an eye on them while you work.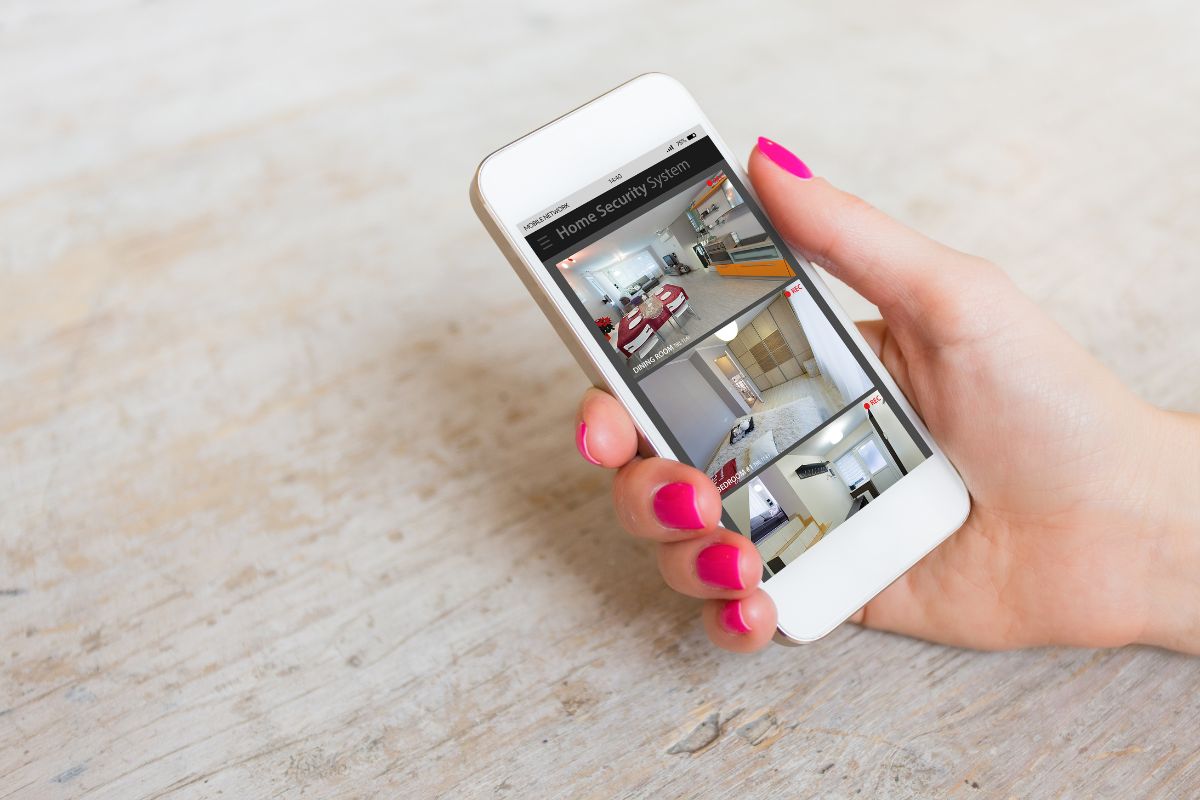 Tip #8: Smart Garages and Locks
Smart garages are one of the best smart appliances and home automation systems to secure your home from intruders. These systems typically integrate geofencing, so you can simply open and close the garage doors by entering a specific radius.
You can also install a fingerprint door lock with video surveillance or keypads for entering preset codes. Gadgets like these allow you to monitor the kids when they leave and arrive from school.
With teenagers, keeping watch on them gets more manageable with these devices. You can keep tabs on their activities and enforce curfews.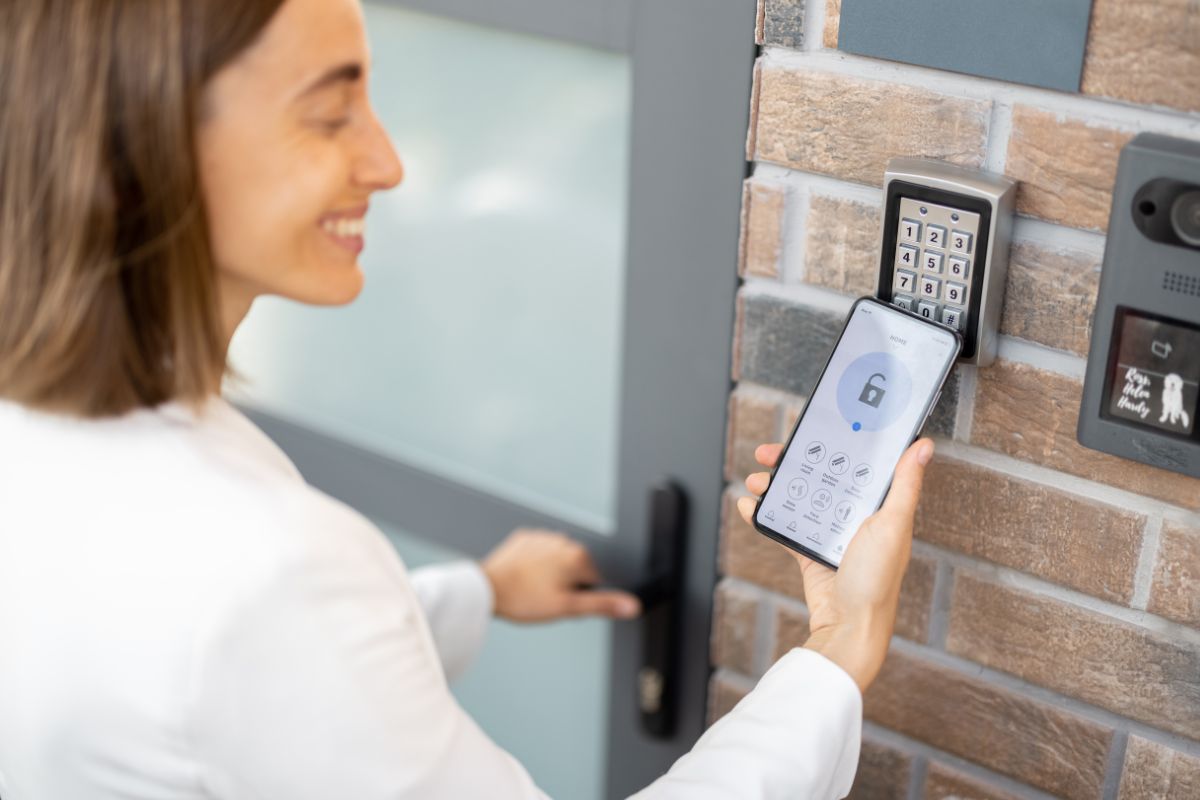 Tip #9: Smart Laundry Systems
Smart laundry systems allow you to schedule when the machines start and stop.
Modern appliances have computer control with sensors to select water usage according to the wash load. You'll load detergent into the machine once a month, and it uses the optimum amount according to the load.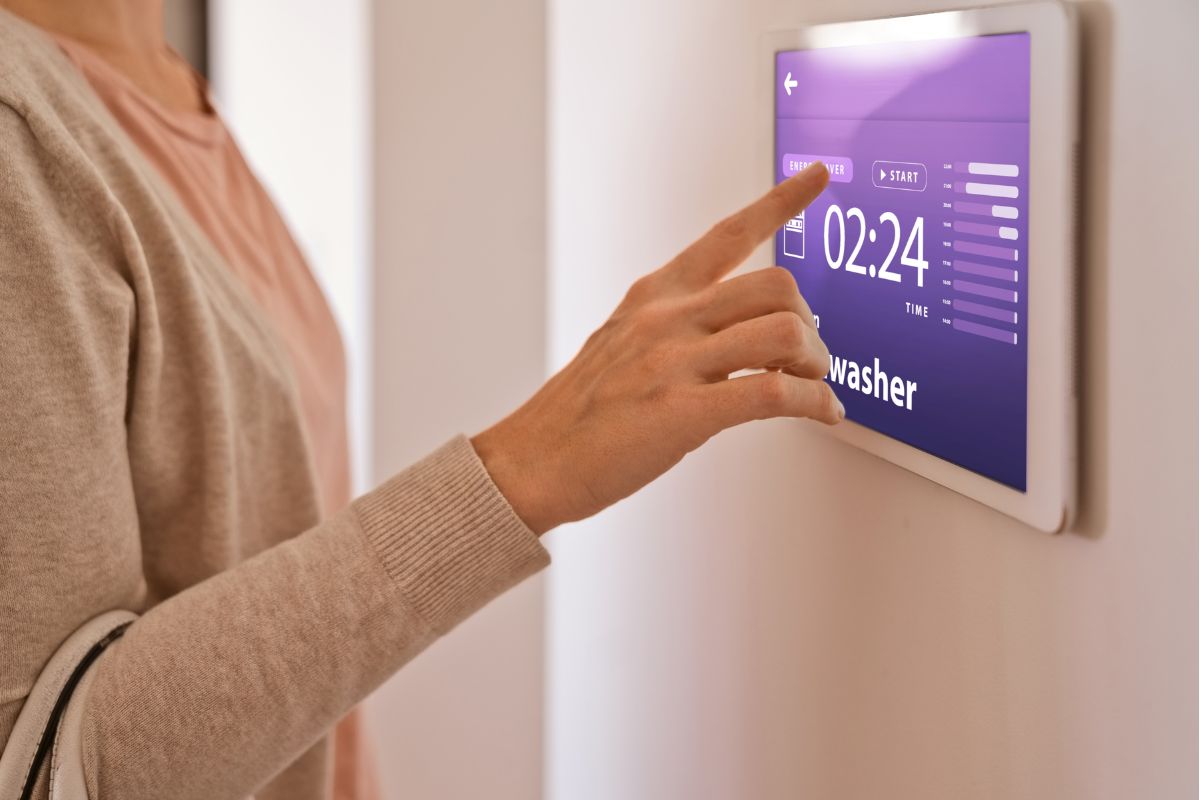 Tip #10: Smart TVs and Entertainment Systems
Home entertainment systems have revolutionized how your family spends its time. With a few taps on your mobile phone, you can switch between modes to keep everyone happy.
You can also add parental controls to monitor and limit digital time.
Are you ready to set up your new Smart Home?
Investing in innovative tech gadgets provides you with the most significant advantage of all mindfulness and increased productivity. Having the kitchen, meals, and kids sorted will help you focus better on work without constant distractions.
Your smart appliances and home automation system keep your home functioning properly, allowing you to concentrate on your career. That's the secret to a well-rounded work and family life.
---
Home Automation & Smart Appliance FAQ's
What is home automation for the work-at-home mom?
Home automation for the work-at-home mom includes a central hub linked to their phones with the Wi-Fi network. Each smart appliance in the house is configurable, thanks to the phone application. Moms can change the settings they need and run their homes without doing every task manually.
What are smart appliances examples?
Smart appliances include showers, kettles, coffee makers, fridges, washer-dryers, home security, televisions, and entertainment systems.
What is a smart kitchen?
The main component of a smart kitchen is the smart fridge and other appliances. You can also integrate a smart kettle, smart coffee maker, and smart instant pot using IoT technology. Thus, smart kitchens improve efficiency and save time.
What things can a smart home do?
Smart homes offer their owners complete automation and the ability to configure how their devices and appliances work. Most gadgets link to a phone application via Bluetooth and Wi-Fi, enabling complete home environment control.
How can I make my home a smart home?
You'll invest in a central home automation system to convert your home into a smart home. Next, you'll get fast Wi-Fi services and a range of smart appliances to link with the central hub. The entire home ecosystem connects to a smart app and enables complete control of how your devices work.
Work at home dad, Phil is an expert on home automation and smart appliances and chief article writer for his own website www.theiotpad.com. Working from home himself, Phil knows exactly what it's like when life gets busy with kids, family and pets around the house. Phil has designed his own home to take full advantage of every smart appliance and home automation he could possibly install, all connected to his smart phone. He's quite happy operating everything from the comfort of his home desk.