How I Turned My Passion Into An At Home Digital Agency With Virtual Staff
How I started Making Money From Home in under 12 weeks.
I don't know about you – but for the last 3 years I have been preparing for a recession and learning as much as I possibly can about how I can make money from home and diversify my income stream.
With the recent coronavirus outbreak and changes in the economy – now is the perfect time to put all of my lessons into action. So that is exactly what I have been doing.
How I set up a digital agency and started working from home, in under 12 weeks
Here are my top 3 actionable steps on how to start a digital agency with virtual staff and start working from home:
Step 1: Get super clear on who you are, what you offer and how you want to be seen online.
A green thumb at heart, my passion has been in learning everything I can about permaculture, and herbalism – it's the rocking chair tested lifestyle that I am passionate about creating for myself and my future family.
So I asked myself:
How can I earn money working from home and turn my passion into my reality?
Answer: Start a digital agency and work from home, with virtual staff!
With all the home learning that I have been doing in the online space, I have been lucky enough to learn the skills needed to set myself up and learn how to build websites for local businesses – and that's when Jacqueline Hastwell was born.
Step 2: Tell people that you run a digital agency and specialize in building websites for local businesses.
So.. how did I get my first client?
Answer: Well… my first client was my permaculture teacher and I got paid in pesto and eggs. After realizing that pesto and eggs wouldn't pay my bills.. I got super creative and landed my first ever client from a Tinder date – I am not even kidding.
The second? From messaging someone that inspired me on Instagram.
The third? Through word of mouth from a neighbour.
Before I knew it, I had people finding me and asking me if I could offer them advice on how they could improve their website!
What's the magic secret to starting a digital agency?
Tell everyone that you know that you are working as a freelancer and starting an online business, that specializes in building websites for local businesses. Seriously. Tell everyone.
It helps to the word get out. The more it's said out loud, the more you believe it and the more it becomes your reality – especially if you're clearly passionate about what you do.
Bonus points if you are able to address their concerns and answer their questions.
While you're at it, try and add a smile – even when talking over the phone (people can tell when you are smiling when you talk) as this shows that you're friendly and approachable.

The second magic ingredient to starting a digital agency working from home?
Answer: Your team!
If you want to grow and grow fast – then I recommend building a solid team around you that is just as passionate about your business as you are.
Support them, communicate well with them and show them respect.
My entire team are all virtual staff that I have found on Upwork. They have been the key to my growth – we bounce ideas off each other, geek out together, brainstorm together, and encourage each other to reach our goals.
Building a quality team has been a game changer for me.
Step 3: Know your worth and the value you can add when building websites for local businesses
The key takeaway that I have learnt from working from home is that what we know, isn't what they know. That's why they have initiated the conversation and hired us to improve their business website. We are the specialist.
In my case, I studied for 3 years with the eBusiness Institute Of Australia, built a portfolio of my own sites and worked in a medical marketing agency to get to this point – I can do this, and I know I can do it well.
Sometimes the thing that holds us back the most, is ourselves.
The biggest lesson I have learnt so far from starting a digital agency
One shoe doesn't fit all. The same applies when quoting building websites for small businesses – it's important to always customize the work to suit the client's needs.
Be genuine, listen to understand their concerns and lead people with questions. This will help you determine an appropriate price for their individual job and will also ensure that you are both clear on expectations, outcomes and deadlines.
TIP: Always be prepared to walk away if someone's expectations aren't realistic.
Quoting a website build for a small business
Knowing how and what to quote when sending through a proposal has been my biggest lesson so far. It can be super intimidating to quote someone for a service – especially if you have worked for someone else in a PAYG role you're entire life, like myself.
Not everyone reads the small print
People don't always read the entire proposal. Some do. But out of all the proposals that I have sent so far – I have noticed that if it's over 3 pages, chances are people won't read all the way to the end, they will just look at the inclusions, price and sign.
TIP: Add all the important stuff to the first 3-5 pages of the proposal and break it up with clear headings and dot points. Make it easy for the client to skim read. If you charge for modifications – add the included modifications and the price of each modification thereafter to one of the first 3 pages so that there are no surprises when they ask for the 10th image change.
BONUS TIP: Always include a sitemap and a wireframe in the proposal and get the client to sign off on it. If you have time, create a brand sheet with fonts and a colour scheme and add that too. The more clarity you gain before you start building a website– the better for the both of you.
Conclusion:
If you had asked me 3 years ago if I would be running a digital agency with virtual staff and working from home – I probably wouldn't have believed you!
But thanks to Matt and Liz Raad from the eBusiness Institute, I have learnt to diversify my income stream and am on my way to becoming financially abundant. I am also blessed to now be living a very balanced life – and I have only just started!
If you have ever thought that maybe you would like to start a business, work from home or learn to diversify your income stream – now is the time.
It takes less than 12 weeks and has the potential to change your life.
What are you waiting for?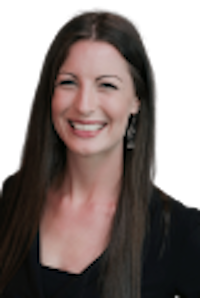 Jacqui Hastwell is a freelancer who offers support to digital agencies, aiding them in streamlining their online business systems & managing their client load. After learning that she could earn multiple streams of income, make money from her living room and create a balanced, thriving life, Jacqui made it her mission to help other women with their digital presence & income diversification.