How I Took My Naturopath Business Completely Online
How I Pivoted my Business to become a Successful Online Naturopath Working from Home
A year ago, I changed my business model and am now combining limited clinic work with an online naturopath business, working from home. After 30 years in Clinical Practice I decided I wanted and needed to change how I was working to create balance in my life and a healthier lifestyle.
These changes also reflected the changing needs of my clients.  Due to their busy lifestyles and commitments, many clients wanted different options to connect with me. Incorporating the ability to work as an online naturopath has given us all more flexibility while still maintaining the personal feel of a clinic naturopathic consultation.
Natural health is my passion, so I still wanted to work in the natural health field, offering a holistic health model, supporting my clients, most who have been with me for many years.
Setting up an office for working from home
This was a challenge as I needed things as easy and accessible as possible as I started my new life as an online Naturopath.
I needed an office space that was quiet and private so I could maintain confidentiality while having online Naturopathic consultations.
An online booking system was essential so I could easily schedule appointments and record purchases. This also gives the option for clients to book an appointment online themselves.
Of course, I needed the basics of a great computer, 2 screens and an amazingly comfortable chair.
I also needed to have easy access to as many online forms that I use regularly, so I can easily access them as required for my clients. These included health questionnaires, diet sheets, health protocols and nutritional information.
Finally, an online naturopath obviously can't function efficiently without a video communication system. This needed to be reliable, secure, easy to use and free for my clients.
Online Shop for Health Supplements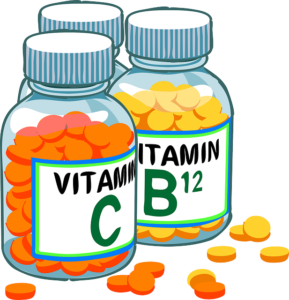 Moving my naturopath business online posed an initial problem with my clients not being able to easily access their health supplements.  The answer to that was to build a website for my clients with a password protected online shop. This has meant my clients can logon, order and pay for their supplements easily and at any time of the day or night.  The online shop is password protected because the supplements I dispense are practitioner only, so not available to the general public.
This tool has made my transition into an online naturopath much easier and efficient.
Online Natural Health Consultations
Online Health Consultations has opened the possibility to connect with new clients and current clients easier than ever before.
Rescheduling is seamless as there are so many more options available for us all with the flexibility of working from home.
The flow of my appointments hasn't changed much at all since moving online.
I still cover the in-depth case taking a holistic approach, and recommend extra tests if they are needed, as before.
Many of the point of care testing I used to do in clinic can also be done remotely with pre planning and organization.
It is always important to me to cover everything that is needed to be covered in an appointment and not be rushed. From there the best decisions can be made to move my client towards wellness.
Modalities I use online include:

Functional Medicine Testing
Nutrition
Gene testing
Herbal and Nutritional Medicine
Functional Medicine Testing Done From Home!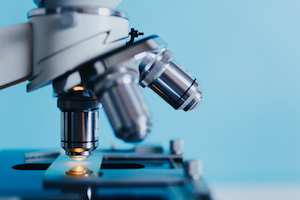 Functional medicine is a form of health care that utilizes in depth medical tests performed by specialized laboratories. These tests delve deep into the biochemistry and deeper workings of the body and are an amazing tool for assessing the health of a client. Functional Medicine tests can highlight imbalances which may be contributing to their current health status which are not always obvious through traditional testing methods.
If after an online consultation I have identified that a functional medicine test is appropriate for a client, I can send the appropriate test kit out directly to them. Most functional tests can be done in the home, some do involve attending a lab for a blood draw.  All tests get sent to the Functional lab for testing and reporting. Once the test results come back, I can share a screen and go through the results with my client.
Improving Nutrition for optimal health with online consultations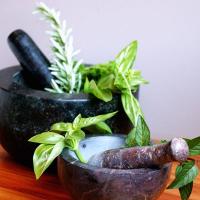 There is a lot of confusion on what is healthy eating and what is not. Because we are all so different there cannot be a one all size fits all, approach to food.  Working as an online Naturopath has given me the ability to forward appropriate information including health questionnaires, food and exercise diaries quickly, and receive information back quickly.
The information gathered allows me to assess the nutritional needs of my clients based on their individual needs and requirements and deliver a personalised nutritional program that works for them.
Gene Testing for Health and Longevity Now Online!
Gene testing has been a breakthrough for many people in their quest for wellness and reducing the risk of chronic disease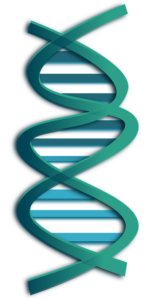 Depending on what Gene test is the most appropriate for my client, I can send out Gene test kits directly. Being online allows me to be present if necessary, to ensure the test is done correctly.
Results can be explained online in the same manner as Functional Medicine tests results are.
Online Gene Tests available include:
Health and Wellbeing Panel- Testing key genes around chronic disease risk
AMY 1 Carbohydrate Tolerance Test
Food Choices-testing gluten,lactose,caffeine,alcohol,salt.
Immunity Panel– Testing genes reflecting the strength of the immune system and ability to fight infection.
Herbal and Nutritional Medicine
Diet and lifestyle considerations are an integral part of my prescriptions however it is unusual if there is not a necessity for Natural health supplements as well. The use of highly researched, safe Herbal Medicines and specific Vitamins and Minerals can hugely impact the speed of symptom relief and recovery. Again, everyone is unique and has different needs, so supplementation is tailored to my client's needs.
The Challenges of Working from Home as an Online Naturopath
Challenge 1: Focus
I had to learn to plan my day so I know what is happening and when. Working from home allows flexibility but I have found it can also help with focus to have certain times of the day or week dedicated to appointments and bookwork.
Challenge 2: Distractions
It is easy to become distracted working from home. Distractions can come from many directions including home related chores, phone calls, emails and there can be virtually any excuse for procrastination.  Having set times for work and rest and chores, I have found to be essential. Otherwise the day can disappear with not as much achieved as could or should have been.
Challenge 3: Set Times for Breaks
Working from home can also mean long hours at the computer without realizing it.  It is not hard to sit down at the computer to do some work and before you know it 6 hours or more have passed without a break.  Well that is not healthy for anyone. Especially a Naturopath talking the talk of health and wanting to walk the walk as well. Setting time for breaks is essential.
Challenge 4: It is also important not be too available
Working from home can give clients the false impression that I am available to them 24/7
I do find it hard at times not to spend time answering emails and messaging clients through the day, when it can wait. Having set times for checking and answering emails can save a lot of time. There needs to be a degree of separation.
I can't deny all these things take time and is still a work in progress
After being in business for over 30 years it was a big change of mindset for me, to change from working traditionally to becoming an online Naturopath working from home.
There have been challenges for sure, however the benefits have been huge.
I save 2 hours a day of travel
There have been big cost savings with car expenses, rent and other clinic costs.
Work is less stressful
Clients are happy as well
I feel more in control of my Business and my life.
I have more freedom.
Instead of counting my days I make each day count.
Disclaimer and Resources
Resources in setting up my business online
https://www.gettimely.com  – Online Booking System
https://www.zoom.us             – Video communication provider
https://ebusinessinstitute.com.au  – best training on how to start an online business
Medical Disclaimer
The information in this article not intended or is implied to be a substitute for professional medical advice. Nor is intended or should be taken for Medical Advice, Diagnosis or Treatment.
Annette Charles is a Highly qualified Naturopath with over 30 years experience in Natural Medicine. She has a holistic approach to health and uses a range of therapies including Herbal Medicine, Nutrition, Functional Medicine, Bio Energy Medicine and Genetics.
Annette Charles BHSc (Comp Med) ND