Why Professional Photography Will Enhance Your Social Media Presence
Staying ahead of your competition on social media is vital to growing and maintaining your business whilst working from home. Regularly updated photographic content, that is fresh and engaging, is key to attracting new customers and keeping existing clients coming back for more.
Your picture may 'say a thousand words' – so it is imperative that it really does 'speak' for you and your brand.
Build Identity Across a Number of Platforms Using Consistent Image Content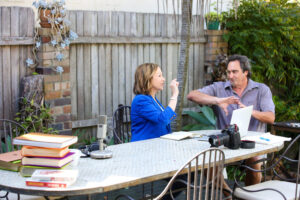 Custom photography is an asset often under-utilised and under-appreciated. Your brand identity captures the essence of your business. This cannot be achieved with the use of stock images  and gimmicks.
Invest in creating a visual library of professionally photographed images to build high-quality core content. This will create a solid base on which to build your brand  and develop a cohesive identity. This will in turn create interest, influence customers  and, at the end of the day, improve your sales.
80% of marketers use visual assets in their social media marketing.
32% of marketers state that visual images are the most important form of content for their business.
Source: Social Media Marketing Industry Report by Micheal A. Stelzner
Attract Your Target Audience and Convert Leads Into Sales
It's one thing to attract your ideal audience through your social media platform. But the next step is to convert these leads into sales for your home based business. Here are my top tips how to boost your audience and sales through social media:
Gain attention using quality images that tell the story of your brand.
Regularly update content with fresh, relevant photos.
Build loyalty and trust with content that is unique to your business.
Communicate vital information visually.
Increase consumer engagement with striking imagery.
Convey your marketing message which ultimately converts your leads into sales and affects your bottom line.
Fresh Images Will Keep Your Audience Attention
Tailored shoots to suit your online profile will define your own personality as well as your business. An  experienced professional photographer (who understands your brand), will guide you to maximise the efficiency and impact of the shoot. A variety of photographic styles and shots will give your social media persona a range of images especially for you, your brand and your business.
Safe In the Knowledge You Own the Rights to Your Images
A unique collection of images, commissioned for your business, means you are not sharing your brand with competitors. Building a library of photographs (which you own the rights to), gives you freedom and flexibility to use them as you want to … indefinitely.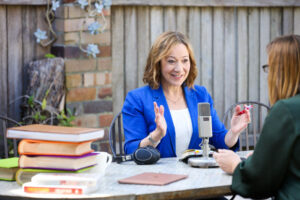 What is the Best Use for Your Custom Branded Images?
Use your new images on your website , for advertising purposes, to promote your business through editorial content or media releases and, of course, to endorse your brand  with regular fresh content on your social media profile.
Tips for a Social Media Photo Shoot for the Work At Home Mum
Here are my top tips for creating a social media shoot to boost your home based business:
Find a professional photographer whose style is suited to your brand.
Prepare a schedule.
Be prepared in advance so you mast the most of the photographer's time.
If budget allows, engage a hair and make-up stylist before the shoot.
Select a few suitable changes of clothing to alter your look. Make sure they are relevant to the brand you are building … and quick to change into.
Ask how many images you will receive and how many hours the session will take. It is usual to expect the photo shoot to take around 3-4 hours.
Check if there are any additional fees involved?
When will the images be ready? Many photographers will make them available for digital download within 48 hours.
Professional photographic agencies will often supply your images edited and ready for you to post on various social media sites.
If you plan to use these images for printed marketing material you will need the high-resolution images supplied as well.
What's the Best Location for your Professional Photographic Shoot?
The location of your shoot may come down to budget and necessity. Depending on your business, and your requirements for the end-use, your photo shoot could take place:
At a photographic studio, where you will need to take your products, props and styling materials. This is particularly appropriate if you need high-end product shots.
On location at your place of business, which will include behind-the-scenes photos, product shots,  design details, lifestyle images , and head-shots .
For a more casual (and possibly cheaper) approach, look for alternative options near to you. These may be more personal to your brand, particularly if you are a local business.
Using Your Local Area for Your Social Media Shoot
Do you have locations in or around your house, garden or business you can use for a photo shoot ?  If not, you may want to utilise your local area. Plan to visit a number of suitable photographic locations within close proximity, bearing in mind your time restrictions. These may include a garden, park, beach, cafe or simply walking down the street.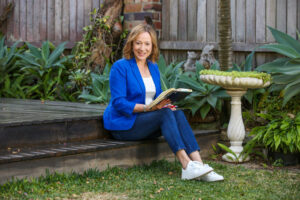 Discuss this with your professional photographer prior to the shoot so he/she is prepared and can suggest some alternative options.
Make sure you get appropriate permission at locations before you turn up to take photos. Most other local business owners will be okay with this as you are promoting their brand too – but it pays to be sure. Some local councils however, may require a permit.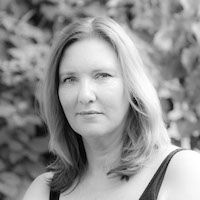 As a work from home mum, Joanna Kordina is the Business Manager for Bob Barker Photography, a Sydney-based professional photographic agency in the Eastern Suburbs, specialising in local business and corporate photography .