How Niching Into Wedding Flowers Can Transform Your Business
Are you an existing business owner looking for more flexibility, time, and profit margin? Discover how turning your existing business into an events-based business can help it flourish…
This is the story of how my sister owned a floristry business. She initially felt stuck but managed to turn it into a business with much higher profit margins and more flexibility by focusing on wedding flowers rather than special occasion flowers.
So, I wanted to share her candid experience of the lessons learnt along the way. With these lessons, you can benefit from:
A flourishing weddings-based business whilst working from home,
Much higher profit margins,
And more flexibility with your time.
As a work from home mother myself, I found her experience relatable and inspiring. So, I hope that you benefit from hearing this too.
Niching down a business gives you freedom to be specific and to say no.
I ran a floristry business from my home studio for a few years. As a mum new to business, I romanticised the idea of working from home, having the flexibility to work my own hours and make the money that I knew my skills were worth.
But I quickly felt stuck in a business that wasn't what I envisioned.
Floristry, like many hospitality businesses, presents a unique challenge to business owners: your products are perishable and therefore need to be carefully planned and accounted for.
My floristry business offered flower arrangements for any and every occasion, to clients near and far to where I lived.
The logistics of running a perishables business meant that a lot of time was consumed with visits to the flower market, travel to and from delivery locations, all of which I didn't account for in my budget.
I thought I had set myself up for success, establishing my own business to give me flexibility as a work from home mother. But I felt stuck in the new job that I had created for myself. I didn't know where to begin to change things.
The day it all changed and I was introduced to the world of wedding flowers…
One day, I had a client visit my website who contacted me for a wedding months in advance. We had a consultation and she booked my services for her professional wedding flowers.
When the wedding weekend came, I had babysitting organised well in advance. The wedding bouquet, boutonnieres, table decorations and floral arch were practically ready for showtime.
I delivered the flowers nice and early and the bride was over the moon. I set up and left the venue, all within 2 hours.
I found the whole experience enjoyable, because I had a larger budget to work with, plenty of notice ad I knew I was getting paid well for my work. It hit me on the way home from that job: "Why don't I make this my business: wedding flowers."
And this is where my discovery of how a tweak in my business, changing my target customer and being unapologetically clear about my target market, has enabled me to have the flexibility to work from home.
I am now selective over which jobs I take on and ultimately gives me satisfaction in my business that I never knew before.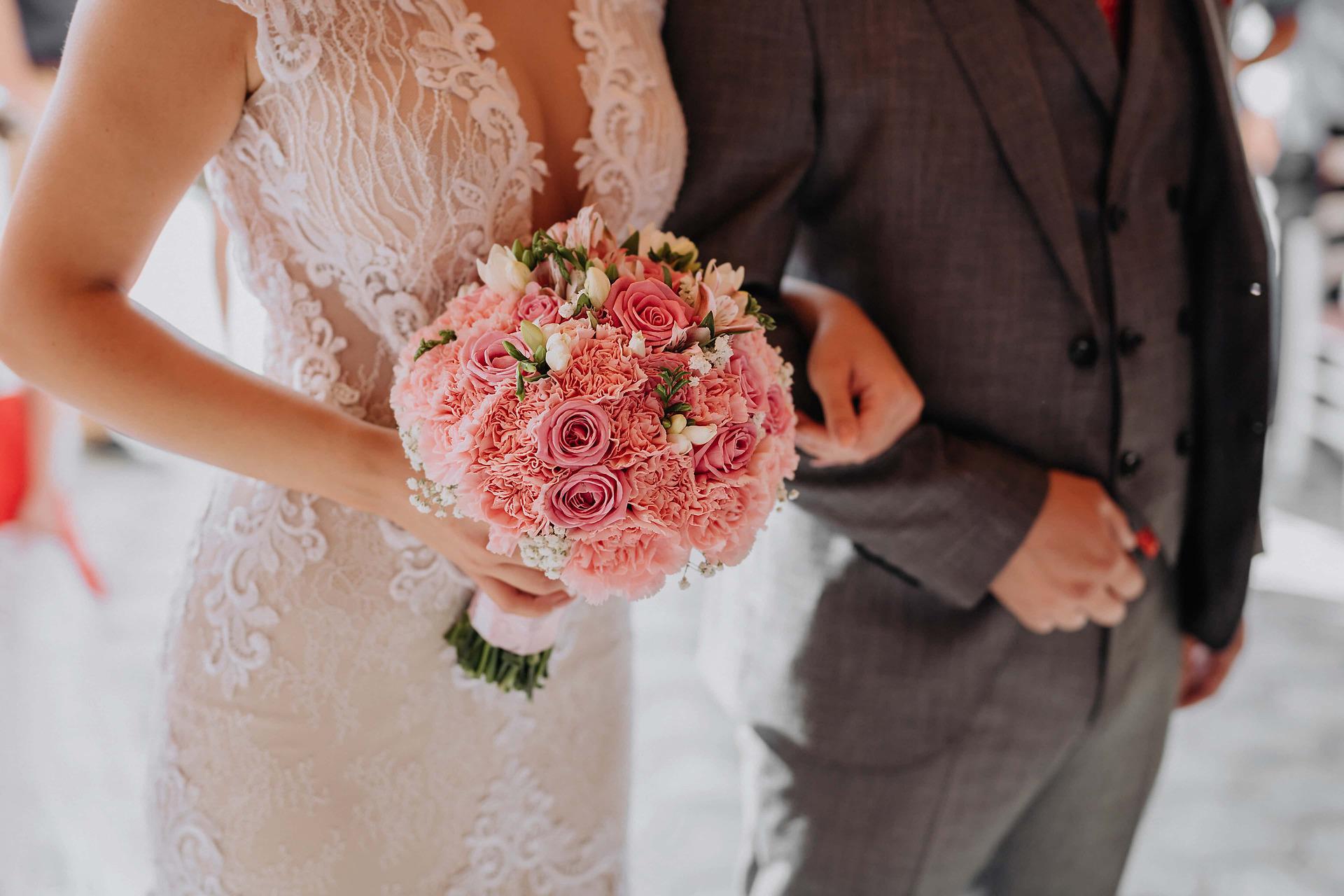 The benefits of a business in wedding flowers over regular flowers
You may have a business in an industry where you can niche down to events, especially in the wedding industry.
From my experience as a work from home mother and running my own business, narrowing down my target market to only be wedding flowers was one of the best business decisions I have made to date.
These are the main reasons why focusing your business on events such as weddings can transform your business:
Benefit #1: Weddings are booked ahead of time
In the wedding industry, dates are scheduled and booked well in advance. Meaning that you can plan for things, including babysitting and buying produce in advance.
The downside of this, is that you may have commitments that make it hard to be spontaneous in your own personal life. But with a baby, spontaneity wasn't part of my day-to-day life anyway!
Benefit #2: Weekends are the busiest for weddings
Because weddings are normally on weekends, childcare is generally easier to find. With these factors, weekends were indeed a great time for me to work.
The wedding industry is seasonal, therefore not all weekends of every month will be booked, you just have to be prepared to work some if not most weekends.
Benefit #3: Weddings will yield higher profit margins
Here's a phenomenon that the wedding industry is built upon: people are willing to pay more for their wedding.
The profit margin that my business ran on was significantly increased when I started to do wedding bouquets instead of anniversary bouquets.
Objectively, you will find that the produce is the same and the time taken to do the work is relatively similar. However the prices differ significantly because of the label 'wedding flowers' or 'bridal bouquet'.
Venues, catering, makeup and hair, and floristry all of these industries have different prices for standard events and for weddings.
As a business, my profit margins were also increased due to one client requiring multiple services such as bouquets, table arrangements and so on. This is compared to another client requiring only a single bouquet.
This means that the time taken to communicate with customers is reduced when you have less clients to follow up with and nurture, but they are higher ticket.
Benefit #4: Less waste
In a perishables industry, accounting for quantities is a challenge. But when you have an event booked in advance, you only buy what you need. This results in far less waste and your budget is used to capacity.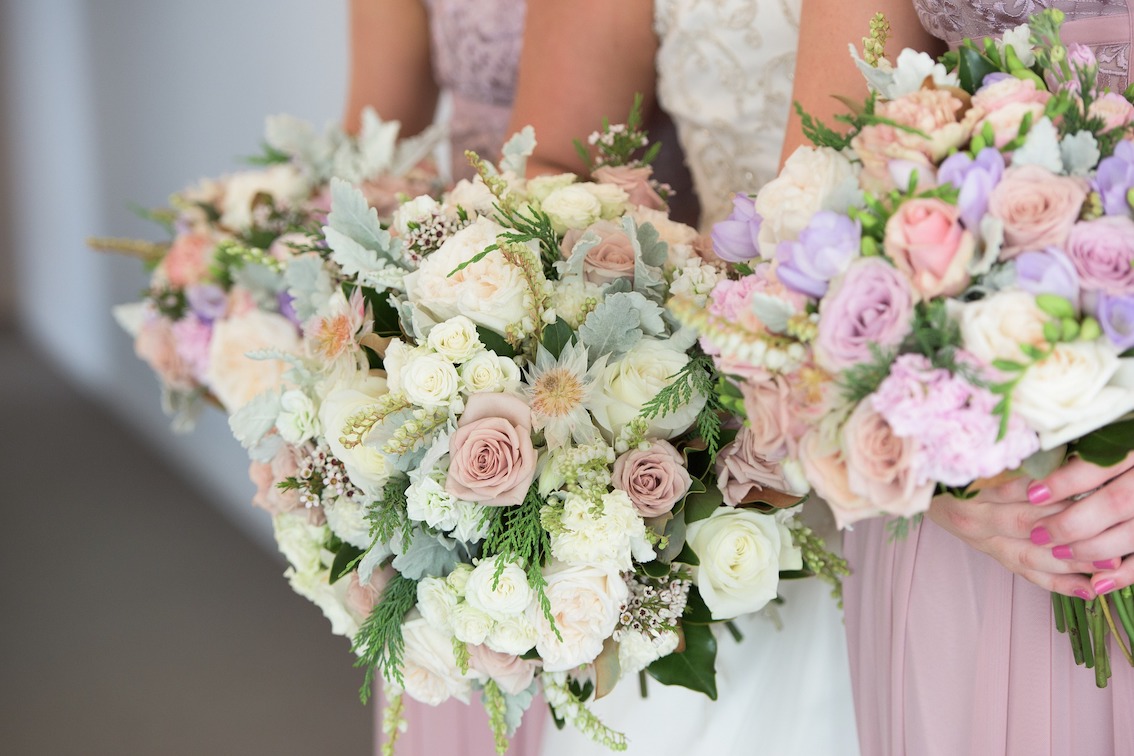 A few tips for your events-based business
So, if you're thinking of starting your own events-based business, here are a few tips to get you started:
Tip #1: The power of reviews
The power of having a good website strategy which includes social proof from reviews will make a big difference in the growth of your business.
Collecting genuine reviews from customers meant that I would increase my business through referrals.
Tip #2: Setting up a studio for your wedding flowers
Invest in setting up a studio for your business in your home. I found that having a dedicated room in the house for my business transformed how I felt about my business, changing from side hustle to my focused pursuit.
Tip #3: Arrange consultations over zoom
Being able to hold consultation meetings over zoom has meant that I can do that work from home and can schedule initial consultations earlier than if we met in person. Setting up a private, quiet space where you won't be disturbed is important.
Transitioning into an events-based business was the best decision my sister ever made
The shift from special occasion flowers to wedding flowers gave me a whole new lease on my business.
Transitioning your business into an events based one may be the move you need to make to discover more flexibility, profit and enjoyment in your business.
I'm excited to see your business flourish as you experience more fulfillment in your day-to-day life. And I'd love to know how you go – if you've embarked on this new journey in your business, share your experiences in the comments below.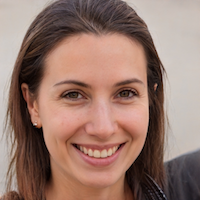 Ellen Pine is a working from home mother, who is passionate about finding the little tricks and tips to make life easier, simpler and hassle free for herself and for other parents. Ellen is a proud director of a thriving agency of hair and makeup artists in Melbourne, Australia.