Identifying Top Business Ideas for Stay At Home Moms
More and more stay at home mothers are looking for hobbies and social groups to help them break out of the domestic routine, thus turning to the search for some of the top business ideas the internet has to offer. Others are searching for top business ideas to get that level of achievement in terms of financial stability while staying home at the same time.
Do you remember the days when our moms were purely doing domestic work and leaving the income making to our dads? Well that is no longer the trend these days.  Due to the rising cost for almost everything, keeping a house is not only about taking care of the laundry and cleaning. These days, women share the responsibilities of maintaining the household income to sustain the needs of the whole family.
When the economy went down and plenty of husbands were laid off, women have taken financial matters into their own feminine hands. Next thing we know—the quest to finding the most lucrative at home top business ideas for women is continually growing.  Notably, a lot of these women succeeded at pursuing their top business ideas from the four corners of their house.
When it comes to home businesses, we agree that there are endless options on what you can do.  Before getting yourself into any of these work from home business however, it is always best to pause and scan through the options and pick the top business ideas which are going to give you the biggest bang for your buck dollar wise and also suit your skills and personal interests.  With that said, we have laid out three crucial steps in identifying your top business ideas and how to turn them into your very own home based business:
Create a List of your strengths:
List the strengths and skills that you believe you are confident about showcasing. If it helps, picture yourself showing off your skills to your friends or neighbours. Do you always get high praises with your mouth watering desserts? Or how about when you train your dogs with a few new tricks? While it is important to be proud of what you can do, note that the skills we are talking about are skill sets that you can be proud of outside your circle of friends and family.  Once you're done, you will use this list to evaluate your top business ideas…
Evaluate Your List:
Now that you have identified your top business ideas along with your strengths, right down the pros and cons of the home business ideas on your list. We have always used the simple technique of dividing an A4 page in half by drawing a line down the middle and one side write "Pros" and on the other side write "Cons". Now simply fill the page for both Pros and Cons with anything that pops into your head regarding your top business ideas. Though it is always good to be motivated, the most common mistake people make is they often see their top business ideas through rose coloured glasses and only focus on the Pros of the business plan without considering at all the possible cons. Remember to keep a logical approach and look into the challenges you will encounter along the way. This will help you stay aware of situations that can compromise or derail your success.
Discuss It:
Though you have identified your top business ideas, it is still advisable that you talk to your partner or husband about your business plans.  Having a second opinion or a support group on your home business ideas will not only give you another perspective but it will give you a boost in morale and encouragement.  Discuss how your business plan can be materialized and which of your top business ideas will be more suitable for you and your family's unique situation.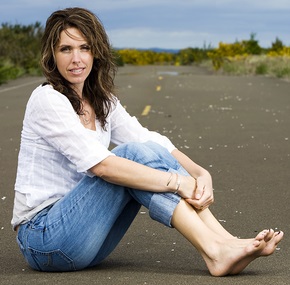 Melinda is the founder of SuperWAHM.com and started this site to share her best work from home ideas to help other Work At Home Mums become more financially independent and able to spend time with their families.