12 Tips to Save Money on Energy Bills This Winter
Winter always brings with it higher power bills, especially when you work from home. Even when you're working in a small home office, you have more heating costs, and possibly even longer showers to beat the cold.
But there are plenty of ways to save some money on energy bills. From consulting with a professional lighting electrician for LED lights to making the big switch to solar, here are 12 ideas on how to save money this winter.
12 tips to save on energy bills at home
If you want to keep more money in your pocket and spend less on energy bills this winter, these tips will help make it happen.
Tip #1 – Insulate your home
While it's not necessarily a cheap and easy fix, insulating your home is the best thing you can do to save money on power bills. Insulation basically provides a barrier between the interior and exterior of your home. Insulation prevents heat loss through walls, the ceiling and even under the floor. As an added benefit, insulation also helps to keep your house cool through those long Aussie summers too 🙂
When heat can't escape your home as easily, it means your heating system doesn't need to work as hard. Without insulation, the inside of your home loses warmth, and your heating system has to work harder to maintain your desired temperature.
Tip #2 – Switch to energy-efficient appliances
If it's time to replace an old appliance, look for ones with high energy ratings. These might be a little more expensive upfront, but you'll benefit from long-term energy savings. In very simple terms, an appliance with a good energy rating costs less to run. You may need an electrician to help you install certain appliances, but you'll be glad you did when your next energy bill comes in.
Tip #3 – Turn down your thermostat
The Department of Climate Change, Energy, the Environment and Water recommends keeping the thermostat on your heating system between 18°C and 20°C. Each degree above that can impact your energy usage by about 10%.
So, if your heating system allows you to set a temperature, you should definitely do this. Naturally, every heater and home is different, so you may not be able to always stick to this. Sometimes you just need that extra heat to blast away some of the winter chills. But keep a steady temperature most of the time, and you're bound to save dollars.
Tip #4 – Use timers on your heating system
It depends on the heating system you use, but many modern solutions have timer controls. Reverse-cycle air conditioners (or heat pumps) usually have a timer function, as do most types of electric and gas heaters. So, rather than cranking the heater all night or all day while you're out, set it to come on just before you wake up or arrive home.
Tip #5 – Invest in thicker curtains and rugs
How you cover your windows can greatly impact how much heat can escape your living areas. Investing in thicker curtains provides a better barrier between your heated room and the cold window.
Likewise, if you have floorboards or anything other than carpet on your floors, rugs can provide extra resistance to heat loss. Remember, just like insulation, the more heat you keep inside, the less work your heating system has to do.
Tip #6 – Consider using a reverse-cycle air conditioner for heating
How are you currently heating your home? There are many heating solutions out there, and they all have pros and cons depending on your unique needs. However, the general consensus is that a reverse-cycle air conditioner (heat pump) is one of the most efficient ways to heat your home.
The drawback is they're not great for heating large homes (unless you opt for multi-split systems with multiple units throughout the house). But ask your local electrician, and they'll recommend the best solution for your needs.
Tip #7 – Maintain your heating system
Whatever type of heating system you choose, make sure you look after it to keep it in good working order. Heat pumps should have their filters cleaned regularly, and an annual service keeps them running well. Servicing your heating systems regularly ensures better efficiency and decreases the risk of costly repairs down the track.
Tip #8 – Take advantage of natural sunlight
If your home gets a lot of natural sunlight, even in winter, then you should take advantage of that. This has two benefits. Firstly, you can reduce the amount of light you use in the house if you can illuminate your home with natural light. Secondly, the sunlight can help to warm up your house so your heaters don't need to work as hard.
Tip #9 – Consider switching energy providers
There are always changes in the energy market, which means providers often hand out some good deals to win your business. If you've had the same energy provider for years, why not shop around? Look for sign-on offers, but make sure the ongoing costs are also cheaper than your current plan. Always remember to read the fine print and understand exactly what you're signing up for.
Tip #10 – Use energy-efficient lighting
It's natural to use internal lights more in winter, because the days are shorter. So, talk to your lighting electrician about energy-efficient upgrades.
LED lights are considered the best option because they last much longer and cost less to run. You might even consider some dimmable LED downlights to maintain a nice ambience. LED light installation doesn't need to cost an arm and a leg, but it will save you money long-term.
Tip #11 – Consider weatherstripping on doors and windows
This is an extremely easy step that anybody can do. The gaps around doors and windows are serious offenders when it comes to heat loss. However, weatherstripping can be purchased from any hardware store and it's easy to install. Reduce the gaps around doors and windows with weatherstripping, and keep the cold air out.
Tip #12 – Consider solar energy
Finally, it's a large investment upfront, but going solar is one of the best ways to slash energy bills.
If you can power your home with free energy from the sun during daylight hours, you're only paying for electricity at night. This instantly reduces your power bills, and the monthly savings can be significant. Check out the Small-scale Renewable Energy Scheme for ways to make your solar purchase even cheaper.
Need help saving on energy bills this winter?
As you can see there are many ways to save money on energy bills. With some simple changes around the home, you can slash your electricity bills without sacrificing comfort – even if you spend long hours in the house while working from home.
Using a professional lighting electrician is also a great way to help with energy-efficient lighting, appliances or any other electrical work to improve your home office setup.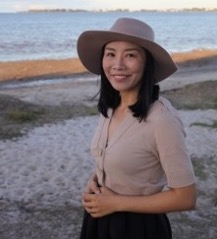 Jing Liu is a work from home mum who is juggling the demands of raising three active young boys with her own career aspirations. Through her determination and hard work, she retrained herself and established her own Brisbane based digital marketing agency. Jing's genuine desire to help other stay-at-home mothers is reflected in her passion for sharing her knowledge and expertise on ways to earn money online.