Productivity Oasis: Why Work at Home Mum's Need a Green Office
We could all use more productivity in our lives, especially work-at-home mums juggling work, kids, and everything in between.
I used to turn to time management software, inspirational quotes, and endless to-do lists to give myself that motivational kick up the bum to get work done. That was until I found sustainable living solutions better for my health, happiness, my family, and the planet too!
What is a green office?
When we hear the term 'green office,' it's easy to picture a desk and office littered with plants. But despite the reference, a green office is about more than its colourful appearance.
Green offices adopt a range of eco-friendly practices to reduce environmental impacts and improve the quality of life of their employees.
Some common green office features include:
Energy-efficient lighting, thermostats, and appliances
Waste reduction and efficient recycling
Sustainable material use
Proper ventilation
Water-saving fixtures and water recycling systems
Green transport facilities (e.g., bike racks)
Flexible work policies – yay for work-at-home mums!
Natural lighting
Renewable energy
Eco-friendly purchasing
How a green office took my productivity levels at work to a new high
There are many reasons to adopt eco-friendly living. I used to think mainly of the environmental benefits like reduced waste and natural resource preservation. That was until I discovered a significant shift in my productivity at work.
But exactly how does a green office improve productivity?
1. It calms and balances
The colour green promotes restfulness, helping to reduce stress and improve concentration.
I don't know about you, but if I'm not calm, I'm usually a sporadic mess! I've got my greener office to thank for the calm and balance I've been able to bring into my life.
2. Improves cognitive function
Higher cognitive functioning has been linked to green offices with good ventilation. Cognition is important for productivity because it is how we comprehend and retain information to solve problems and make decisions.
There's a reason fresh air makes us feel more alive. It has less indoor pollutants and carbon dioxide. Ever experienced brain fog? I sure have! One of the best ways to clear things up is to open the window or take a walk outside in nature.
3. Stimulates creativity
Artists are inspired by the natural world. They use the full range of senses, hearing, sight, touch, taste, and smell, to interact and create their masterpieces.
A home office space designed with nature and her natural elements in mind, particularly plants, fosters creativity and allows our inner artist to flourish.
Creativity fuels innovative thinking to help us solve problems and keep the boss happy.
4. Allows you to sleep better
All work-at-home mums will be with me on this one! We NEED sleep to function and be productive.
When you can maximise the use of natural light in your home office and use calmer colour tones like those naturally found in nature, you help to reduce eye strain and fatigue.
Not only does this improve your productivity on the job, but it can improve the quality of your sleep to ensure you feel well-rested each morning.
5. Reduces distractions
Eco-friendly living practices are greener by nature, pun intended. The mindfulness that eco-friendly living promotes, such as reducing waste and purchasing what you need (and no more), means that we naturally reduce clutter over time.
Visual clutter translates to mental clutter, increasing your distraction levels and decreasing your ability to process information.
My top tip: think green, think clean!
6. Makes you feel happier
We all know how important our mood is for how we approach our day-to-day activities, work included.
Interior green office design incorporating natural light and indoor plants can help you feel more relaxed and happier. And we all know that happier employees are more engaged and work more productively, regardless of whether you work from home or from the office.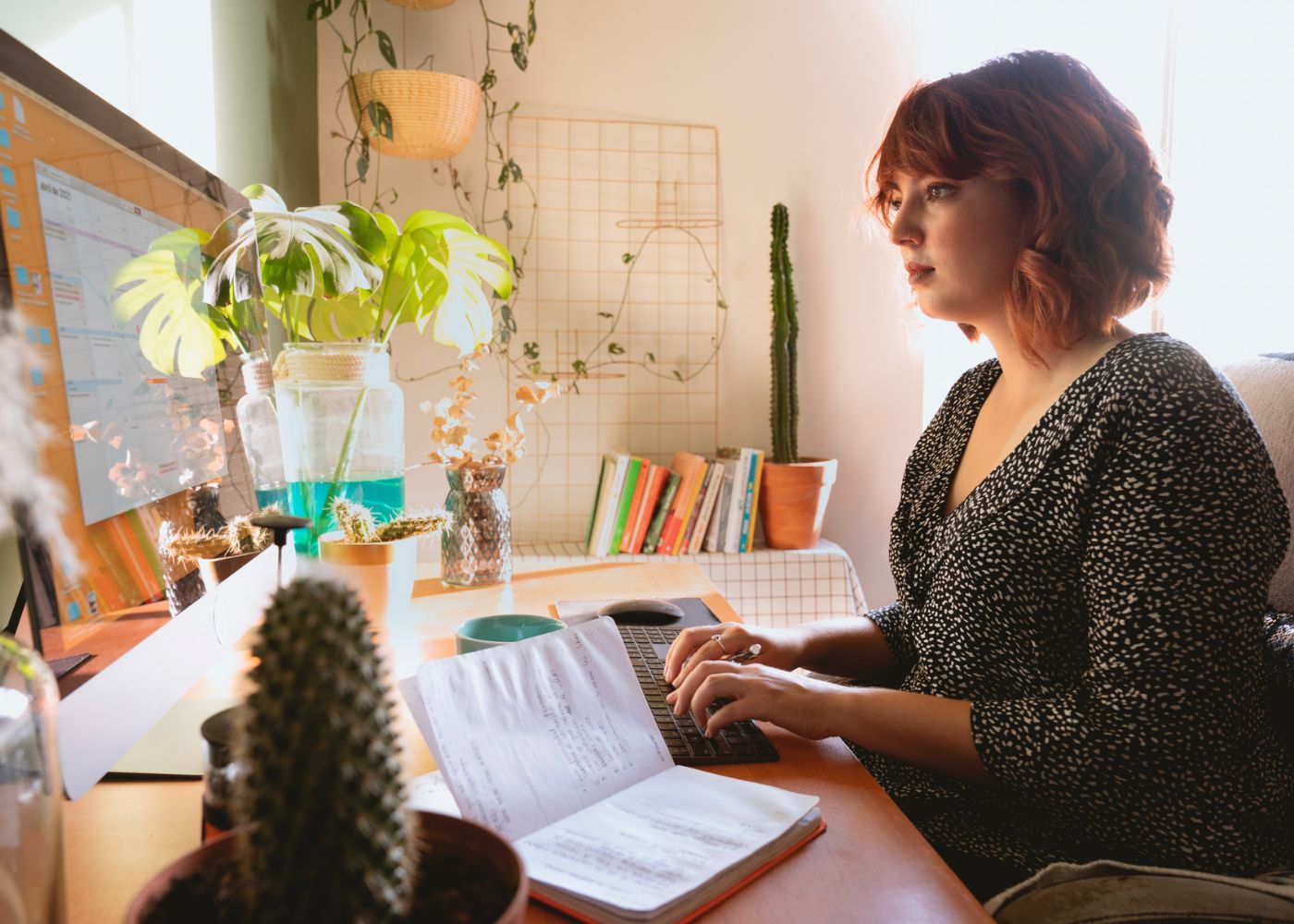 How to transform your home office into a productive green oasis
Here are my top tips for quickly and easily transforming your home office into a green productivity machine:
Introduce some (more) plants
If you don't already have a plant in your office, what have you been doing?
I simply can't live without them! They really get the high vibrations going and spruce up my home office. Plants improve indoor oxygen levels to help keep brain fog at bay.
Let the light in
If you have the option, consider moving your home office to a room where you can maximise the use of the sun's natural lighting to reduce eye strain. This is also a great way to reduce your power bill in winter. You'll be using the sun to naturally heat your office up and keep it warm throughout the day.
Use materials sustainably
When you start to be more mindful of your resource use, you'll spend less and produce less waste. That's a win for your hip pocket and helps to prevent the build-up of clutter in the office – not to mention the rest of the house!
Use the power of the sun
If you're looking to go that extra mile, solar energy is a great green office practice for work-at-home mums. Solar can reduce the costs associated with having a home office – costs that your employer would otherwise cover.
Bring in the green army
Looking for an extra hand or two to transform your home office into a green oasis? Get the kids involved! It will be loads of fun, and you'll also be helping to educate and empower them to reduce our impact on Mother Earth.
Your excuse to get more indoor plants!
By incorporating green office principles, we can work more efficiently, deliver better customer service, be more engaged, and live happier lives. Who would have thought that one colour could have so many positive impacts?!
In addition to your new productivity power, your green office will also benefit your health and the health of your whole family. Not to mention, you'll start to live more eco-friendly and, be contributing to conserving Earth's natural resources for future generations.
Don't worry. I'll take the blame when hubby asks why you got more indoor plants!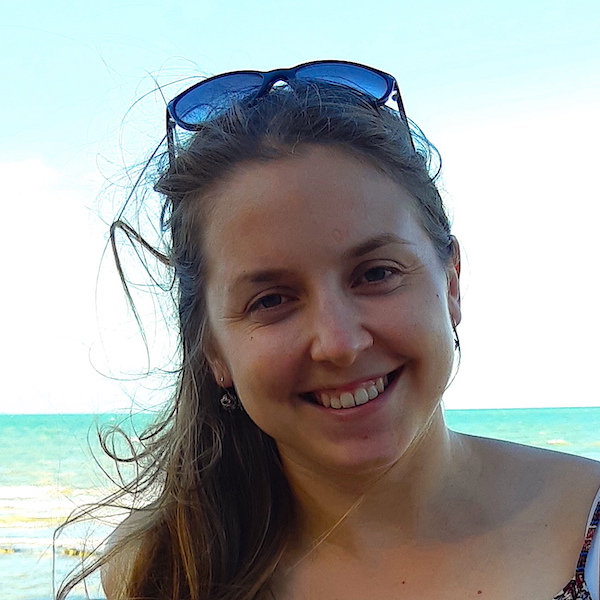 Leigh Miller is an environmental scientist and owner of Household Wonders – your ultimate eco-friendly resource for tips, tricks, and product recommendations. She is passionate about helping people make eco-friendly living changes to help preserve our planet for generations to come.