Top 3 Kitchen Jobs From Home For Mums
When it comes to jobs from home for mums there are plenty of ideas that are potentially profitable just by staying in the four corners of the house.  When a married woman chooses to stay at home it doesn't necessarily mean she is your typical housewife. Looking after the kids and making sure the house is spic and span is already a full time job.  But even though a mum's life can sometimes appear quite domestic as seen by others, plenty of these dedicated and talented women have also jumped on the bandwagon of doing free work from home jobs for mums and have become true entrepreneurs.  And all they had to do was to start in their very own kitchens.
There are numerous ideas of jobs from home for mums but  we have gathered the 3 most in demand kitchen related jobs from home for mums to give you kitchen gurus the ideas on how you can show off your mad culinary skills not just during family dinners but also to the business world as well.
Jobs from home for mums # 1 – Pastry and Baking:
If you've been making those delicious cupcakes and have been asked to bake it for everyone in the family maybe it's time you take it to another level and offer it as your very own homemade goodies.  All culinary experts say baking is one of the most difficult types of culinary skills, and if you are talented here, then it's time to share your sweet delights to the rest of the world.  An initial step to marketing yourself is to ask your friends and family to spread the word to their colleagues and friends.   They can even give a word or two about their personal experience on your delectable treats.  And make sure to have some business cards printed to give it a more professional approach.
Jobs from home for mums # 2 – Cooking for Another Kitchen:
Now we all know that not everyone has the talent for cooking, and when it comes to formal dinners those desperate to offer sumptuous food for their guests often SOS the nearest caterer.  But unfortunately not everyone can afford those fancy catering services.  So if you have the cooking and presentation skills, grab your pen and paper and start writing down what you can do. Is your specialty French cuisine? How about organizing a theme dinner for a guest of 20? Build your portfolio by asking friends or families to invite you to help them cook and organize a formal dinner. While you are at it take pictures of your creative table set up and food layout. The next thing you know, people will SOS you for your cooking and creative skills.
Jobs from home for mums # 3 – Make a Video Cookbook:
If you have recipes you think the whole world should know, or you simply want to share it with everyone, then have fun cooking them and put them together in a video cookbook. We know that there are plenty of available cooking videos online but having an organized and comprehensive guide to recipes makes it a must-have, must-see item. Even more so if your recipes are mouth-watering and popular with your guests. At the very least  they deserve to have all the cooking techniques recorded on a video cookbook.
So the next time you think about various options for jobs from home for mums, remember that these are only three examples of the many types of jobs from home for mums.  These are only to give you ideas as to what possible home based business ventures you can do.  If you have other free work from home jobs for mums that you would like to try, evaluate your choices and look at how you can materialize it.  After all, creating fun jobs from home for mums is another way of keeping yourself stimulated and helps keep your house and family united.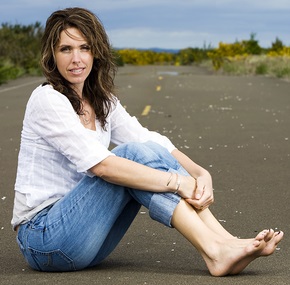 Melinda is the founder of SuperWAHM.com and started this site to share her best work from home ideas to help other Work At Home Mums become more financially independent and able to spend time with their families.