Business Plan and Marketing Plan – what's the difference?
The lovely Yvette from Strathfield Web Design recently asked me this great question:
"What's the difference between a business plan, and a marketing plan?"
I see a lot of people getting caught up in this, and often their business plan is actually more of a marketing plan. So what is the difference you ask?
The two are very much related; however they're not the same.  I've got a different opinion from most people on what a Business Plan is and what it's purpose is.  If you've looked at the Two Hour Business Plan then you'll see that I define a Business Plan as being about what your business does, not a financial plan to take to the bank (although that's part of it).
A Business Plan is 'about' your business – who your target market is, what you do (core business), your business goals, an action plan.
A Marketing Plan is HOW you attract customers and sell your product in order to achieve those goals – blogging, advertising, networking, attraction and conversion.
In October last year I gave a talk at The Business Mums Network Pampering Day on Business Planning.  To illustrate how the Business Plan, Marketing Plan and Action Plan all fit together, have a look at this diagram.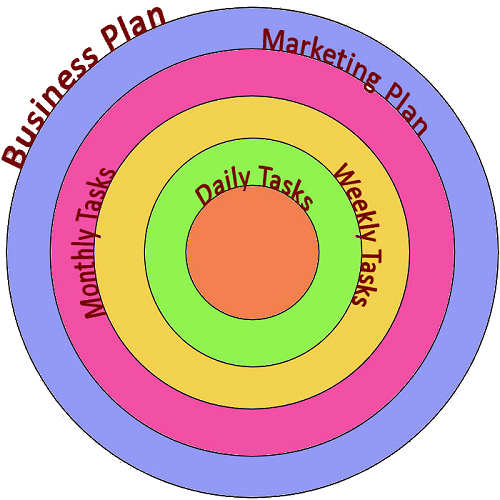 Make sense?  Your Business Plan is what encapsulates your entire business activities and goals, what drives and directs your actions.  Your Marketing Plan is one aspect of that, which directs your monthly, weekly and daily actions towards achieving those business goals.
In some respects your Business Plan is the What, and the Marketing Plan is the How.
Click here to read more on how a business plan can save you money
.
Do you have a business question that you would like personally answered?  Email me and ask away!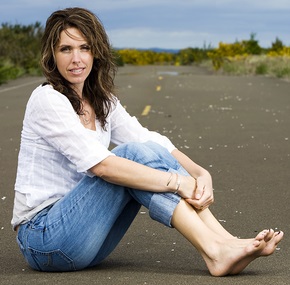 Melinda is the founder of SuperWAHM.com and started this site to share her best work from home ideas to help other Work At Home Mums become more financially independent and able to spend time with their families.