3 Simple Tips on How to Balance Work and Life When Working From Home
When you work from home, whether as an employee or for your own business, it can be hard to find a balance between work time and leisure time.
It's so important to relax, unwind and spend time doing the things that you love without thinking about work. Without this time for yourself you can compromise both your mental and physical health as well as your relationships with your family and productivity of your business.
How do you know you have a work/life imbalance?
You often find yourself thinking about work while trying to relax
Feeling guilty that you're not working when you really should be spending time for yourself
As the co-owner of leading digital agency Polar Web Design in Parramatta, I have a few years of experience working from home up my sleeve. It hasn't been an easy task learning how to balance work and life while working from home but speaking from experience I can tell you that it's possible.
Here are my top 3 tips on how to balance work and life for work at home mums:
3 Tips on How to Balance Work and Life
Tip 1: Follow a Daily Schedule
It's easy to fall into a trap of bad habits when working from home, whether it be waking up late, not moving enough, eating poorly or simply procrastinating.
This can lead to unproductive work and that's when you start seeing an imbalance between your work and leisure time at home.
Having a daily schedule can help steer you in the right direction. The schedule should have time blocked out for work, exercise and leisure.
Try your best to stick to your schedule. That means when the alarm goes off in the morning get up straight away and when the workday is over, close what you're doing and walk away from it. Don't worry if you haven't finished your task, that's what tomorrow is for. If you're having trouble sticking to your schedule, try setting alarms for your time blocks.
If you're like me and don't enjoy following schedules, you can try having a different schedule for each day of the week. For example, on a Monday you might spend more hours than usual working so that on Friday you can start the weekend early.
Tip 2: Create a Work To Do List
Try writing up a to do list for work activities. The checklist can be written for tasks that you'd like to complete the next day or over the course of a week, whatever works best for you.
The checklist can be handwritten or if you prefer working on a screen you can create a simple checklist with Excel.
Having the checklist will keep you focused on the task at hand, improving your productivity. Highlight the tasks when completed and don't let them pile up! Be as productive as you can during your workday so you can relax after work without thinking about tasks that should have been completed.
If you don't highlight all the tasks off your list for the day or week just add them to the top of your next list and don't stress about it. You can continue in your next scheduled block of work time, in the meantime unwind and enjoy life.
Tip 3: Plan a Holiday
When you work from home, especially on your own business, taking a holiday can seem like a ludicrous idea. However, I find it's the perfect way to balance work and life on a larger scale.
Depending on your situation and interests the holiday could be overseas or as simple as a weekend away. Whatever it is you prefer, start planning!
There's a couple of reasons I recommend planning a holiday to balance work and life:
The holiday itself is a great way to relax and enjoy yourself
Leading up to the holiday you'll need to organise your business so that it can run without you. That means organising staff, outsourcers, automation; whatever it is for your business. This is a great way to practice working on your business instead of in your business.
Planning a holiday for a couple or a whole family can be a stressful task. Travel agents can help plan the holiday for you or you can check out travel blogs for holiday ideas and itineraries.
If you don't have anyone to travel with but don't want to travel alone, don't let this stop you from taking that much needed break. There are plenty of ways to find travel buddies, or you can join a tour.
Learning how to balance work and life for your self will take some time and hopefully these tips will help you get started. It's an important skill to have when you work from home and it's worth taking the time to figure out your own balance. When you find what works for you, as I did, your work will become more productive and you'll be able to enjoy your leisure time.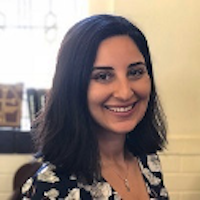 Alexa Mikaelian has always had a passion for travelling and started working online to both fulfill that passion and make a living. As co-owner of digital agency, Polar Web Design, she has successfully moulded her business into a semi-automated operation. This has allowed her to earn while travelling and have time to manage her own blogs, including 150 Countries; a travel blog that shares tips on adventure travel.